Modifying some raw video clips into something more organized and polished is video editing. It's similar to making a sculpture out of a block of stone to come up with something that's even more engaging and enticing.
Video editing is the key essence of top-quality social media videos, personal videos, YouTube videos, music videos, etc. However, before you begin, it is imperative to know about the aspects associated with video editing. Here we have explained some of those factors that will surely help you understand the entire process. So, let's take a look!
Video Editing: How Does It Work?
Video editing has emerged as one of the most approachable processes, and there are multiple ways of editing any video nowadays. One can edit videos right on their smartphone's in-built software itself for tweaking some video clips in situ. Moreover, if someone chooses social media sites like TikTok or Instagram to upload their video, they will get tools for editing videos.
However, in these cases, the individual will only be able to perform fundamental changes in the videos. However, if you want videos to appear more than average, you'll have to pick the best online video editing tool in the market. When using an online video editor, you'll discover that the art of video editing is not confined to trimming or cropping. In video editing, you'll enjoy adding visual effects, background, transitions, sound effects, music, captions, filters, and more. 
Video editing templates are highly beneficial for those who're just getting started. These templates enable you to incorporate pre-designed credits, animations, titles, visual effects, and captions to your video clip, giving it a more captivating look instantly. Multiple video editing tools allow you to use free and paid-for video templates to make next-level videos.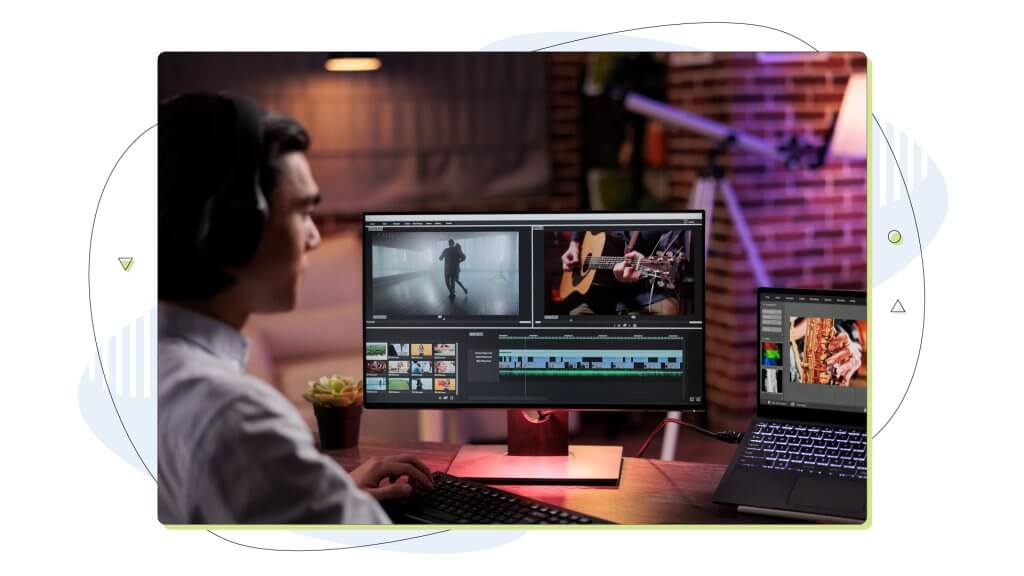 Video Editing: Hardware Requirements
Most modern computers are suitable for video editing. However, it's crucial to understand that you'll need a powerful computer if you want to shoot in high resolution, make the footage longer, and work faster.
It's advisable to use a computer with one of the latest processors for video editing. You can preferably choose between Intel Core i5 or Core i7, a minimum of 256Gb SSD storage, a decent graphics card, and at least 4Gb of RAM. If you want to boost your data transfer speeds, you'll have to include USB-C, USB 3.1, a fast and reliable Wi-Fi connection, and Thunderbolt ports.
Video Editing: Common Industry Terms
Regardless of what online video editor you choose, a good software provider offers numerous how-to guides and tutorials on their website for beginners. However, these things won't help you unless you get accustomed to all the video editing terms. Below are some standard video editing terms that will help you follow up in this industry.
1. The Timeline
A timeline is a crucial part of most video editing software, which is a visual display representing the entire video clip from the start to the end. The timeline enables you to scroll back and forth to make alterations like adjusting, trimming, adding music, rearranging clips, and more in an intuitive way.
2. Compositing
Compositing is an important term to understand as it involves integrating visual elements from different sources into single frames. It will help you recreate an illusion depicting that all those elements are parts of the same footage. The most common example of this term is the green screen on which actors perform, and later the visual effects get added to the background.
3. Compression
Your video files can turn out too large if you shoot the video in 4K, 8K, or HD. Compression becomes crucial for editing and reducing the amount of data of those video files. It helps video editors make the files easier to transfer and save plenty of space on the hard drive or cloud. For instance, if you are sending videos using any email marketing software, you have no other choice but to compress the videos, as it is not feasible to share large files via email.
4. Resolution
Resolution means the number of pixels appearing on the display screen. The higher the number of pixels, the higher the resolution and the better detailed your image will be. Some common resolutions for video clips are:
8K: 7,680 by 4,320
4K: 3840 x 2160
Full HD: 1920×1080
720p HD: 1280×720
SD: 640×480 pixels
5. Aspect Ratio
It's common to observe black bars on the top and bottom of the television screen while watching some movies or series. It happens due to the difference in the movie or series' aspect ratio, which includes the picture's height and width from the screen.
Audiences have willingly compromised to live with such a difference in aspect ratio. However, that's not a good idea for most types of videos. Thus, it becomes crucial to understand the aspect ratio you need for editing your video, especially if you plan to upload them on social media platforms.
For example, 16:9 is the standard aspect ratio for videos on YouTube, whereas Instagram is particular that stories should have an aspect ratio of 9:16 or 4:5.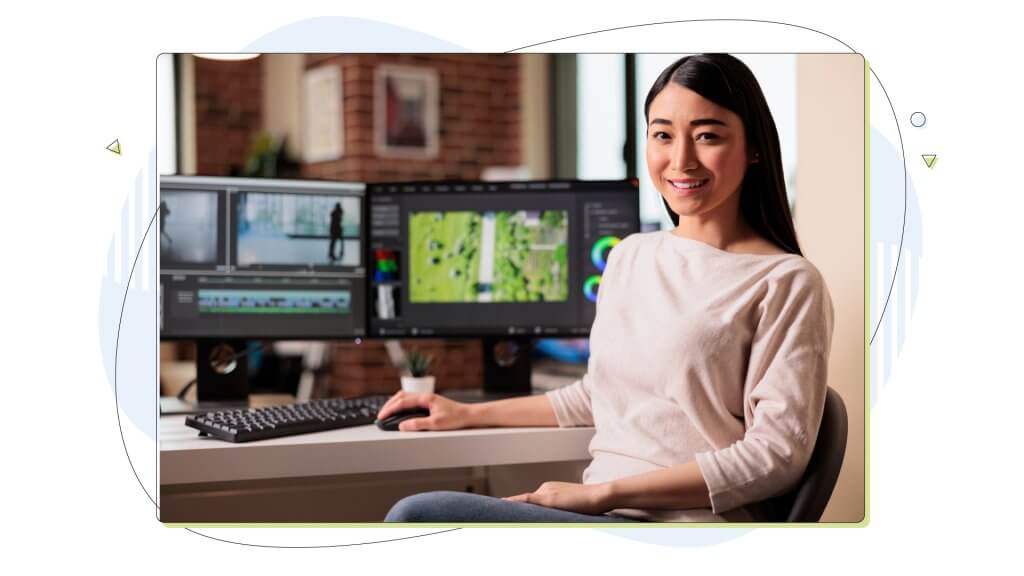 Final Words: Why Video Editing is Worth Pursuing
With this comprehensive guide, you must have a clear understanding of the basic concepts and principles of video editing. However, if you feel the process to be a bit overwhelming, remember these two things:
Firstly, similar to most things in life, video editing is much more fun and convenient than it sounds in an explanation. So, if you start with an online video editor and make your first video, all your worries will disappear.
Secondly, video editing is a significant skill that will acquire immense popularity and importance in the future, making it worth pursuing.
With the rapid progression and advancement of streaming services, it's clear that video editing jobs will be in huge demand soon. The revenue generated from making a video for a business enterprise, some independent media channel, or your YouTube channel, will be more than sufficient.