The Association of National Advertisers (ANA) has named personalization the marketing word of the year. And they had quite a few reasons for doing so.
According to the ANA, three of the reasons are:
Personalization is what customers expect. Every current and prospective customer expects your brand to know them and to deliver what they want.
Consumers are busy. Too busy to invest time in anything that's not relevant to them personally. It's all about relevancy, a.k.a. personalization. "Make it all about me."
In today's world of "me, myself and I" personalization is how people want to consume information. Experiences need to be relevant and unique to the end-user at nearly every interaction.
All around the world, you will see brands, online stores, and tech companies trying to engage customers with relevant content. 
Amazon will show you the latest non-fiction books if you're an avid book purchaser. LinkedIn will show you job postings of companies in your city or recommend roles depending on your experience. Spotify will curate your playlists based on songs from rap-artists if you listen to a lot of rap songs.
It seems that every brand is trying to provide more relevant, personalized content. And you should too.
In this article, you'll find out how you can personalize your website using a strategy called segmentation. Not only that, but you'll also find out how you can use it on your website to drive revenue and growth.
Let's get started.
What Is Segmentation
To be able to create a website that delivers personalized content, you'll have to segment your audience. By segmenting your audience, we mean you'll have to divide your audience into subcategories.
There is a good reason for doing this.
Let's say you operate an online clothing store. Your homepage, in its current state, might just be showing a list of products, along with new items. But the products being shown on your homepage might not match what the visitor is actually looking for.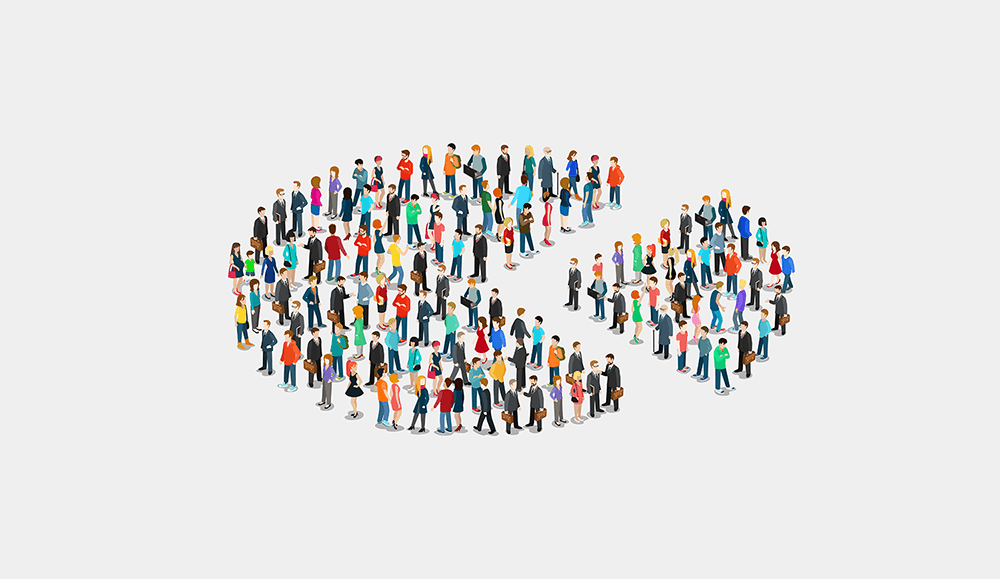 Imagine instead of showing a simple homepage with a list of products, you show male-oriented clothing to male visitors and female-oriented clothing to female visitors.
This is what segmentation is about.
In this case, you divide your audience into two segments based on certain demographics, like gender.
By segmenting your audience into different categories—based on characteristics like age, location, their relationship with your company, their previous purchases (and many more)—you can provide your visitors with even more relevant content, product suggestions, and marketing messages.
And in the end, showing those products that really are of interest to your visitors will drive higher sales for you.
How Can You Segment Your Website Visitors
Segmenting is one of the key pillars of personalization if you're looking to provide your visitors and prospects with more tailored content and recommendations. Even if you're still putting efforts into attracting more traffic to your website, it makes sense to also focus on segmentation as your existing visitors will have a better experience and will be more likely to come back to you.
Even more so, if you already have a lot of traffic on your website (i.e. thousands or more than thousands of visitors per month), then segmentation will help you get more revenue out of your existing audience.
There are many ways one can segment their audience.
For example, a SaaS service provider might segment their visitors based on how far they are in the sales funnel (i.e. email subscriber, website visitor, pro plan subscriber, etc). A clothing e-commerce store might segment an audience based on location, gender, and previous shopping history.
According to ConversionXL, you can define three types of segments under which you can place your website visitors.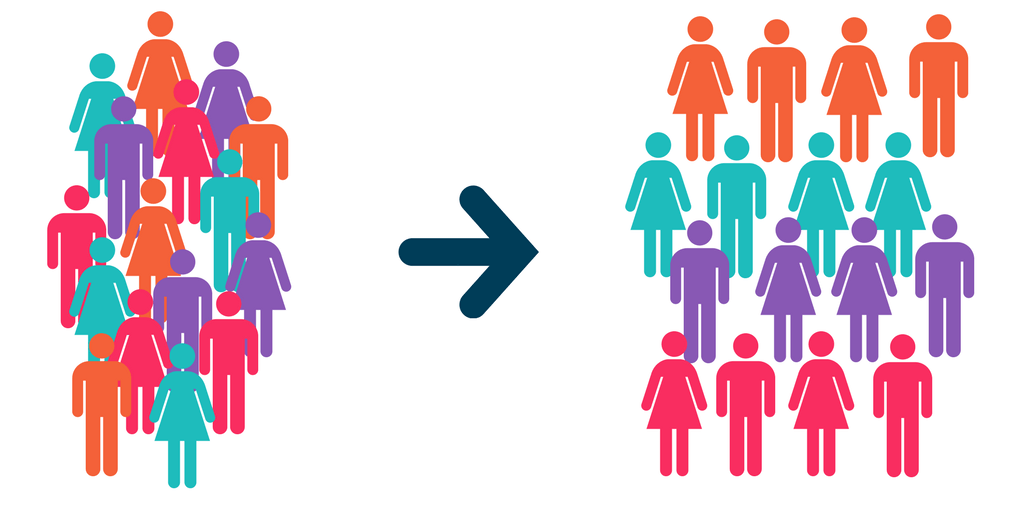 1. Behavioral Segmentation
What was the last search term a visitor used on your website? Was it about wallets?
Which product did a visitor look at and how much time did they spend looking at it?
What are the last three purchases they made?
Answering these questions gives you a better understanding of a visitor's behavior on your website.
Many websites use this kind of segmentation to bring visitors the content they are looking for. Amazon suggests items to buy based on shopping history. YouTube suggests videos based on viewing history. Facebook shows posts based on likes and followed pages.
The advantage of segmenting this way is that it's based on documented customer behavior. But the disadvantage is that it doesn't take intent into account very accurately.
For example, let's say you buy a sweater from an online store. Do you really need suggestions for more sweaters the next time you visit? Probably not!
2. Demographic Based Segmentation
What's the age of your visitor?
Are they male or female?
Where do they live?
These are some of the questions that aim to define the demographics of your visitors.
This type of segmentation is used by websites for whom physical and socioeconomic factors matter a lot.
For example, let's take a food delivery service. It needs to know your age and location to suggest to you restaurants that are near you. An 18-year-old might be more interested in fast-food chains like McDonald's and Dominos rather than a sushi restaurant that an adult probably loves.
Similarly, a sports online store might become better at recommending items if they know your age and gender. For example, if you're a 30-year-old male, you likely won't be looking for a good sports bra. A 30-year-old woman, however, might.
The advantage of this segmentation is that the data is easier to access. Tools, such as Facebook Ads and Google Adwords let you accurately target audiences using their demographics. However, demographic segmentation has a disadvantage in that it makes broad assumptions and doesn't take important factors like gender fluidity into account.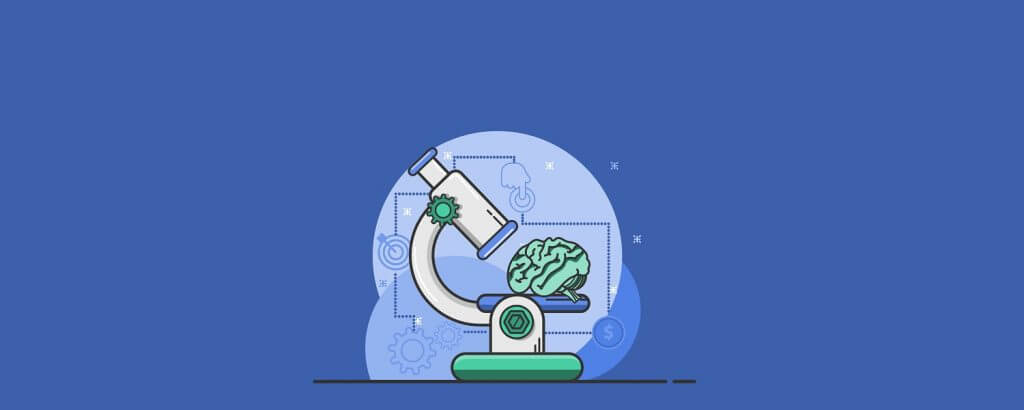 3. Psychographic Segmentation
This is the most complicated type of segmentation, because you'll have to take into account things like beliefs, likes vs. dislikes, emotions, opinions and much more.
For example, say you operate a fintech product or are an insurance agent. Since your services deal with money, you might try to appeal to different types of people in different ways.
You might create a segment for people who work in a high-risk environment and want to save money in case they have an accident. And another segment for new parents who might want to save money to put their kids through college. Or for those who are newly employed and want to save up for retirement.
By segmenting your audience based on their hopes, beliefs, and desires, you can provide your website visitors with more relevant products and services, as well as more relevant marketing messages and content.
And this is exactly the kind of segmentation professional copywriters and marketers use to create compelling marketing messages. Apple does it, Netflix does it, Nintendo does it.
Keep in mind that it's not wise to create a segment based on a single characteristic (i.e. behavioral, demographic or psychographic). Instead, a high-quality segment includes all three categories for better and more targeted communication.
In the olden days, personalization was about delivering the right message at the right time.
Now it's about delivering the right message to the right person at the right time.
What To Do After Segmenting Your Audience
After segmenting your audience, it's time to use your data to deliver a better website experience to your visitors.
We'll detail all the steps below:
1. The Homepage
The first place your website visitors will land is your homepage. If anything can make it better with more relevant content, it's segmentation. There are two easy ways you can personalize your homepage using segmentation: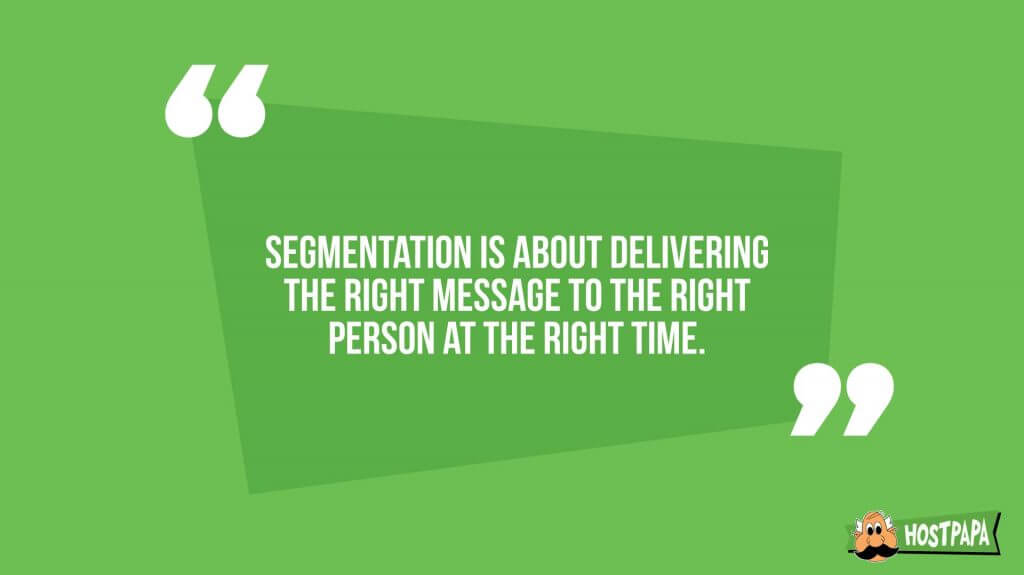 By demographics: If you provide products and services that are geared towards a particular age group or locality, you can create different homepages for each demographic. For example, an online sportswear brand can show women-specific clothing to female visitors and male-specific clothing to male visitors.
By behavior: Personalized recommendations, based on the products a visitor has viewed, added to the wish list, put in their shopping cart, purchased (or interacted with in any other way), are a good thing to add to your website's homepage. For example, a person looking at wallets and cuff-links might get recommendations for ties and watches as well.
By A/B testing: For further personalization, you can create multiple versions of homepages for each segment and see which one performs best. This can also be supported by data from psychographic segments as well, in addition to demographic segments.
2. Product Pages
If you are an online store or sell a wide range of products/services in other forms, you can benefit from data obtained via behavioral segmentation.
For example, say the average LTV (lifetime value) of an online customer of yours is $50 (i.e. customers buy $50 worth of products from your store). And say a visitor that has already spent $250 comes back to your site. In this case, you might want to first show that visitor premium products in a category, followed by cheaper items. You can also preset the filters on your online store to show items priced high to low.
On the other hand, say you have a visitor who only bought table-tennis related equipment. In this case, you can show them your highest selling table-tennis products like table tennis balls, rackets, and nets (as its most likely they might need one of those).
Organizing your products by using data from behavioral segments allows you to provide better product recommendations in line with your audience's intent.
3. Content and Copy
By adding psychographic segmentation to the mix, you can take the personalization of your website to the next level.
For example, you can create a user survey asking your audience what types of products they are interested in—and add the user to that segment.
This is an effective way to find out what a visitor's interests are, what pain-points they have, what solutions they are looking for and more.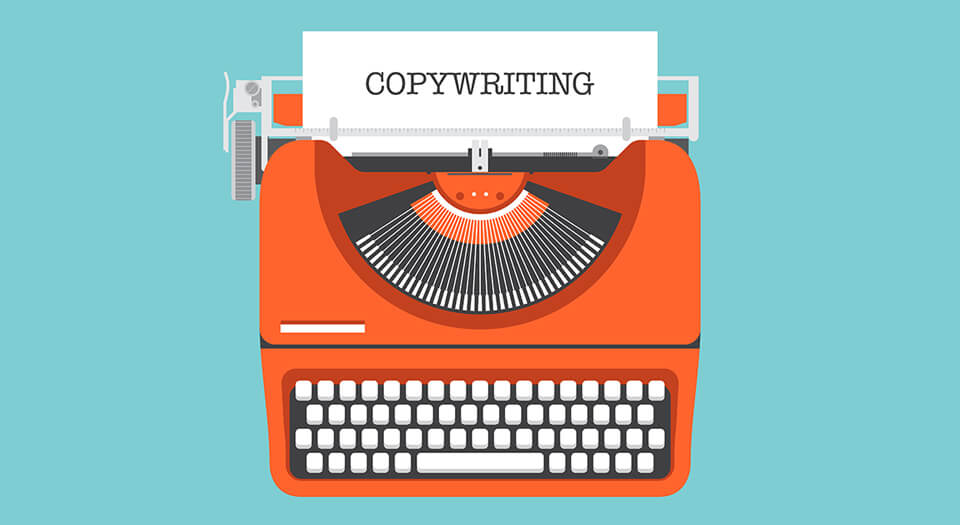 And once you become better at figuring this out, you can create even more highly relevant content and marketing messages that drive higher user engagement.
You can become even better at this by doing A/B testing, which lets you create and test different versions of everything—emails, headlines, web pages, and forms for each particular segment—to find the best performing version.
Why Segment Your Website Visitors?
As we mentioned above, personalization was all the craze in 2019. Big companies like Netflix, Amazon, and Spotify have created loyal customers thanks to their ability to provide relevant and engaging content. While you cannot create a super-expensive and complicated algorithm that churns out specific recommendations, there are certainly tools out there that let you provide personalized recommendations that come close.
Examples of such tools are:
Now, provided you've segmented your audience, observed their behavior, and added personalization accordingly, here are some results you can expect:
Fewer Bounces and Higher Session Times: If visitors don't like what they see on your website, they won't stick for long. By providing personalized recommendations, your potential customers will stick longer on your website and your bounce rate should decrease. Search engines also look at these results and rank your website higher or lower (depending on your website's performance).
High Conversion Rates: The more relevant content, products, and services you show, the higher the chances a visitor will become a repeat customer. After all, today's customers are aware that websites monitor their activity to give better recommendations. They actually just hate it when websites still don't.
What's Next?
Things don't stop here. Now that you know about segments, it is time to get started. Of course, you won't be able to become a segmentation master in one go, however, you can start small today.
The first thing you can do is install Google Analytics on your website, and start monitoring what kind of visitors are interacting with your website.
Next, you can segment your visitors based on demographics, like which products your male visitors are most interested in.
With time, you can become better at identifying the different core segments interacting with your online business and you'll soon start seeing the results.