Video marketing has become an increasingly popular way for businesses to promote their products or services. Take your Instagram, for example. Your feed becomes flooded with sponsored posts, most of which are reels of stock footage or short videos. Instagram likes to promote reels and even has a guide to help you boost these reels to reach more people.
By 2024, marketers are projected to increase their spending on video advertisements by 42%, as noted on Mango Media. Creating a full video ad for your marketing strategy can be a very effective way to reach and engage your target audience with your brand.
Businesses that need to increase their exposure and reach their target audience can benefit from video marketing. Not only does it allow businesses to spread awareness of their products or services, but it also provides a visually appealing format for finding new customers too!
This article will explore why video marketing is important and how to create an effective video strategy yourself.
Let's jump right in!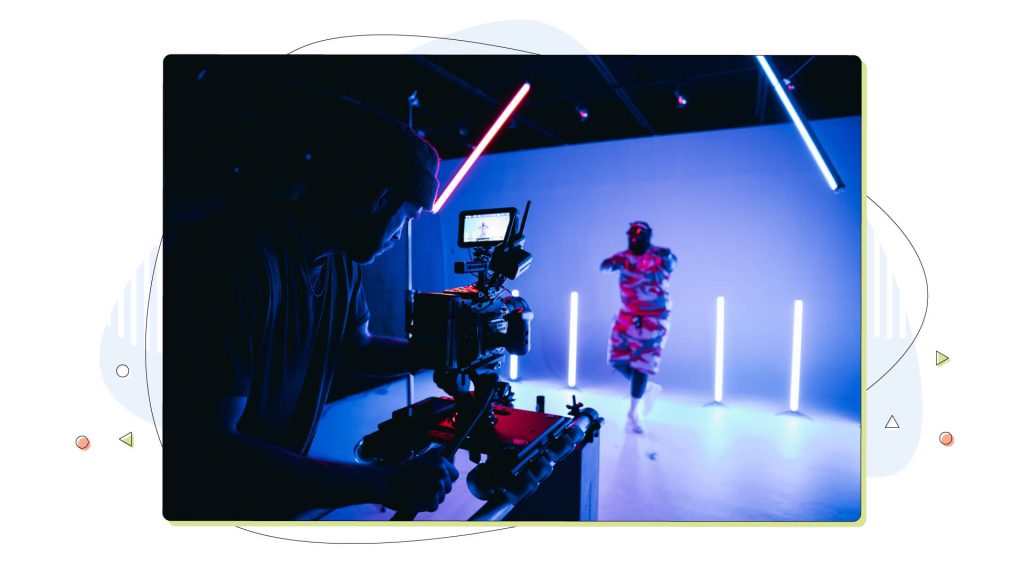 What Is Video Marketing?
Apart from all the other available marketing strategies, content and social media marketing, for example, video marketing, is one of the most critical channels for growing your audience. If you have a website to link all your content to, growing your audience becomes much more manageable. f you don't already have a website, HostPapa has plenty of web hosting plans to choose from.
Video marketing refers to advertising and promoting a business's goods or services. It can be executed through various tactics, including social media posts, email campaigns, online ads, and website content.
The goal of video marketing is to reach more people than traditional advertising methods and increase engagement with your target audience. With video marketing, you can communicate directly with potential customers entertainingly, drawing them in and encouraging them to take action.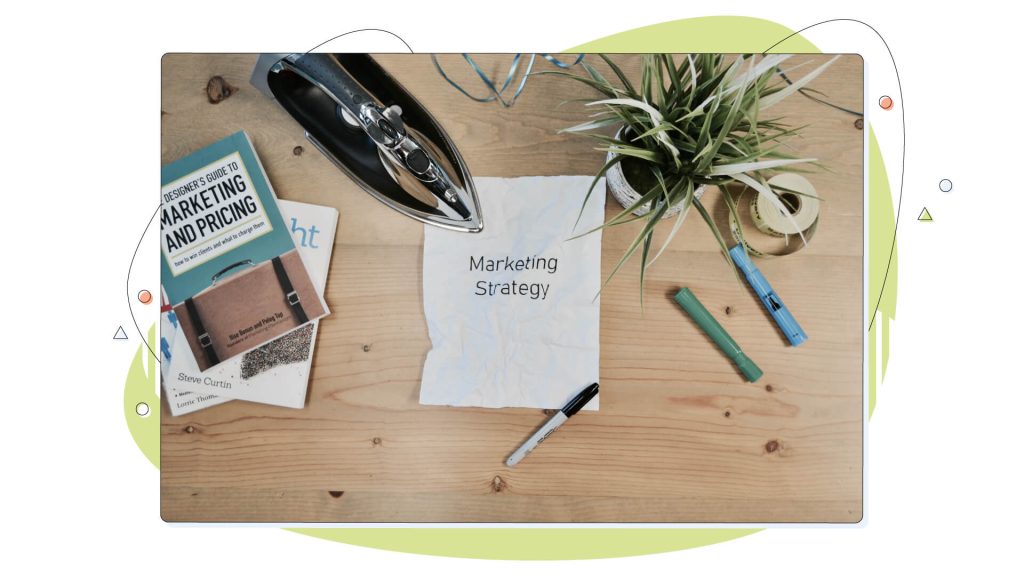 Why Video Marketing is Important
So, let's start with some useful statistics that answer this question.
According to Hubspot, video marketing is great for educational purposes as more and more people tend to watch online videos, how-to videos or video tutorials.
Hubspot also states that 2022 saw people consuming 19 hours of video per week, an increase of 4 hours per week since the COVID-19 pandemic struck. This means there are currently many more opportunities to reach a larger audience.
There are over 244 million digital video viewers in the US, making it an excellent market for exposure, as noted by Oberlo.
The same research reveals that 91% of consumers want more online video content from their favourite brands.
And if these didn't have you wondering, this chapter will explore a few other reasons why video marketing is essential and how it can benefit your business.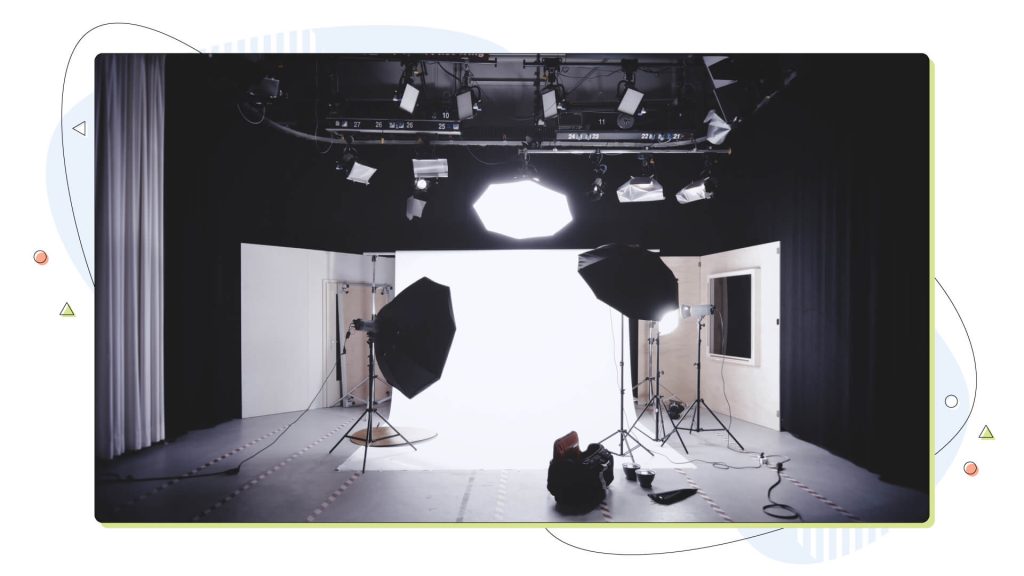 People Get to Know Your Business
Videos are a great way to increase your brand's visibility and awareness. People are more likely to remember a video than a text or image-based advertisement. Creating videos showcasing your products or services can reach a wider audience and help build your business name.
It's Cost-Effective
Creating content for social media platforms is easy nowadays. Current smartphones come equipped with high-megapixel cameras, and with all the free video editing apps, you can easily create professional-looking video content without any prior knowledge.
In addition, creating videos is more cost-effective than conventional advertising methods, making it an appealing option for small businesses.
Improves Engagement
Video content has been shown to improve engagement rates. People are more likely to watch a video than read a blog post or social media update. Creating engaging videos lets you capture your audience's attention and keep them engaged with your brand.
Boosts Your SEO
Optimizing your content is essential for every business website. Video content can make specific blogs and pieces stand out in search engine results. In addition, incorporating this feature may increase user interaction with your website or blog.
Research shows that websites with video content tend to rank higher in search engine results, which will help generate more traffic and leads.
Boosts Conversions
Videos can be a powerful tool in converting leads into customers. According to a study from Wyzowl, 84% of consumers have been convinced to buy a product or service after watching a brand's video. By making videos that showcase your products or services, you can persuade potential customers to take action.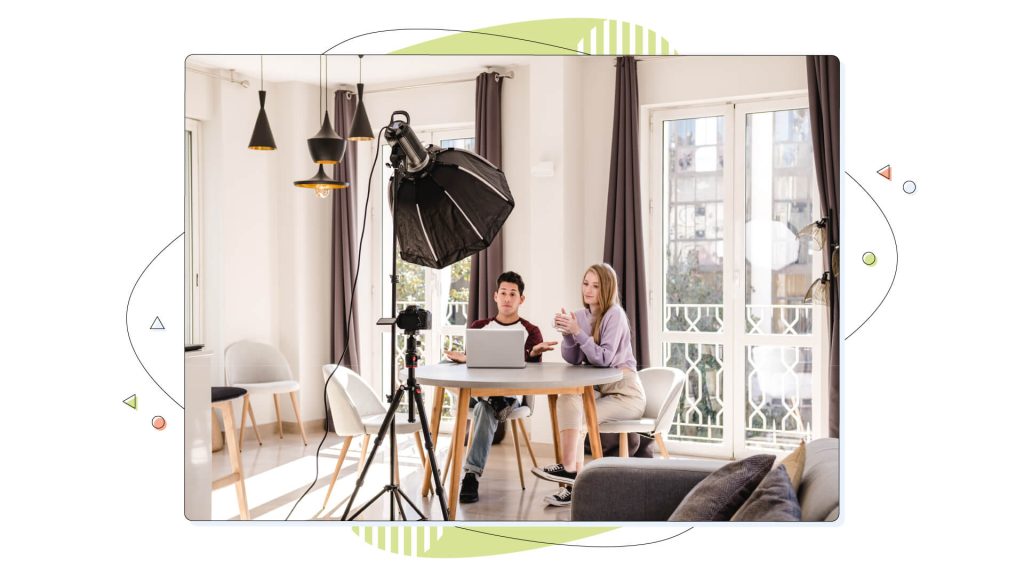 What Videos Should You Create?
Now that you understand why video marketing is important, the next step is to decide what kind of videos you should create. Here are some video ideas:
Commercial videos: These are short, typically 30-second clips that showcase the main features of your product or service. These can then be used for various video marketing strategies.
Explainer videos: These videos provide a clear and interesting explanation of your product or service and are great for introducing new customers to your business.
Product reviews/demonstrations: Show potential customers the features and benefits of your brand story, products or services. These can be effectively used as video ads for your social media marketing funnel.
Educational videos: Create educational videos about topics your target audience would find interesting. This can help build trust with your customers.
Customer testimonials: Interview your existing customers and make testimonial videos to get their feedback on your product or service. These videos can be incredibly powerful in convincing potential buyers to work with you.
Behind-the-scenes/company culture videos: Showing a glimpse into your company culture helps to humanize your brand. Having video footage from your workspace lets your customers better understand your human side.
Let's now move on to how to craft an effective video marketing strategy!
How to Create a Video Marketing Strategy: Key Elements
I'm sure you know by now why a video marketing campaign is a big deal for any business. However, creating a successful video marketing strategy takes careful planning and execution, as with many effective marketing campaigns.
In this section, we'll discuss all the key elements to remember when creating marketing videos for your business.
Define Your Goals
The initial step in the video creation process of formulating a video marketing strategy is establishing your objectives. What are your desired outcomes from your video content? Do you aim to improve brand recognition, generate leads, or enhance sales? You can develop a laser-focused and efficient video marketing plan by defining your goals.
Know Your Audience
To create impactful video content, it's crucial to understand your audience. Who are your intended viewers? What do they like, dislike, and prioritize? To plan and create compelling videos, it's important to understand your audience's preferences and challenges. This will allow you to tailor your content to their needs and build a stronger connection with them.
Choose Your Video Types
There are various types of video content that you can produce, such as product demos, explainer videos, brand videos, and testimonials. Selecting the video types that best suit your objectives and appeal to your target audience would be wise.
Develop Your Content
The next step is to focus on creating the content. It's important to consider the messaging, tone, and visuals that effectively convey your brand's message. Remember, the content must be captivating, informative, and tailored to your intended audience.
Create Your Video
After that, it's time to consider creating a video. You have two options: produce it in-house or outsource it to a professional video production company. Remember that the entire video needs to be visually appealing, easy to understand, and the result should be high quality.
Distribute and Promote Your Video
Now that your video is complete, it's time to distribute and promote it. Share it on your website, social media channels, and relevant platforms. Consider investing in paid promotion to increase your video's reach and engagement.
Based on the information above, it's clear that video marketing can significantly benefit businesses seeking to enhance their brand recognition, engagement, and conversion rates.
When aiming for a successful video marketing strategy that achieves desired results, it's crucial to establish your goals, pinpoint your intended audience, choose the appropriate video formats, create engaging content, produce a professional video, and effectively promote it.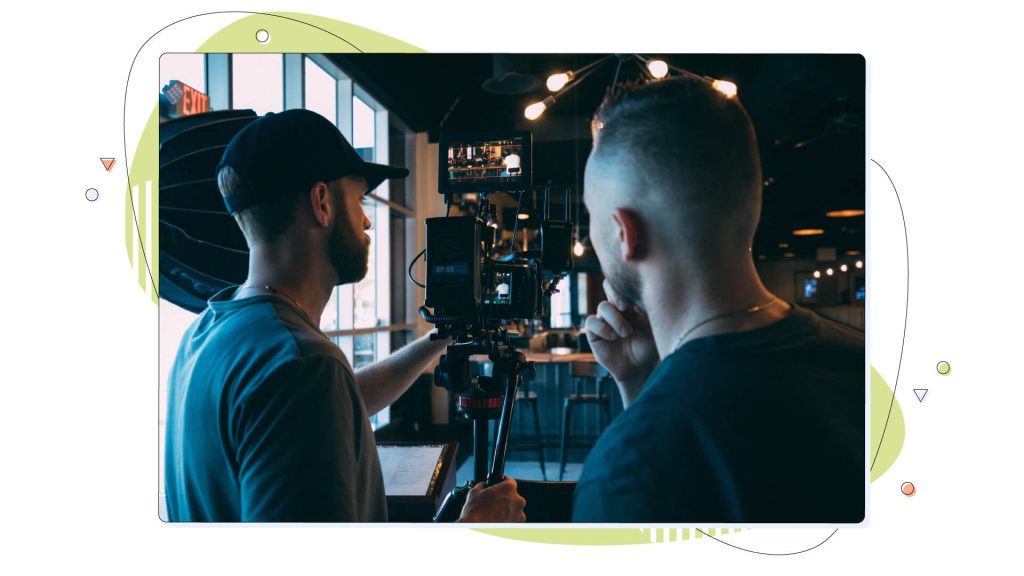 Conclusion
Wrapping things up, it's clear that small businesses can gain significant advantages from video marketing. It is a powerful tool that allows them to expand their online presence, engage with viewers, and boost sales.
Including video content in your marketing strategy can enhance your search engine rankings, increase brand awareness, and present your products or services in a more engaging manner.
Regarding various content formats, video content stands out for its superior engagement levels. It proves to be an efficient means of connecting with your audience and increasing their interest in what you and your marketing team offer.
Contrary to popular belief, video marketing can be very cost-effective these days, mainly due to the processing power of smartphones and the fact that they use high-quality camera sensors.
This makes editing effortless and helps increase the quality of your productions. While it's beneficial, consulting with a professional videographer is still recommended to ensure your business is showcased to its fullest potential.