*Buy now!* *Sign up today!* *Join our mailing list!* and more phrases in the same style.
Oftentimes, calls to action fail to do their intended job: getting people to engage in an action of your design. Luckily, quick fixes exist to save your call to action (CTA) and make it more effective.
For example, by adding one compelling call to action on your web page or email, you can increase your sales by 1617%!
This is just one of many ways you can improve your CTAs. So, read on to discover some of our top tips to get the best out of your call to action on your website.
What Is CTA in Marketing?
Addressing this question seems like a great choice right from the start.
Digital marketing materials need a way to convey their message, but words often don't cut it. You need another, more captivating way to make people take action immediately after seeing a product on your website, visit one of your videos on YouTube or reach a landing page from the organic search results.
A Call to Action (CTA) in marketing is a prompt or an instruction designed to encourage your target audience to act.
CTAs are strategically placed within marketing materials, such as websites, emails, social media posts, videos, and advertisements, to guide potential customers or users toward taking a desired action.
Why You Should Use CTAs in Your Marketing Materials
This question is relatively simple, but let's expand further.
Undoubtedly, a CTA button on your landing page is the most important addition you can make. It creates a pathway for customer engagement and allows potential clients to contact you to learn more about the product or service. The other alternative for them would be to call you or send an email.
When it comes to digital services, the purpose of a CTA is not just to attract the visitor's attention but also to make it as easy as possible for them to get what they want, such as completing a purchase without the need to contact you via email or phone, or fiddle around with invoices.
So, in short, a call to action in your marketing material achieves these things:
A CTA button clarifies what you want your visitors to do on your website.
It boosts conversion rates. Studies have shown it can increase conversion rate by more than 300% in some cases.
They're perfect for tracking data. With multiple calls to action on your page, it's best to know "which one worked" to get that precious lead. You can use a unique tracking identifier or unique tracking module (UTM), as Google calls it.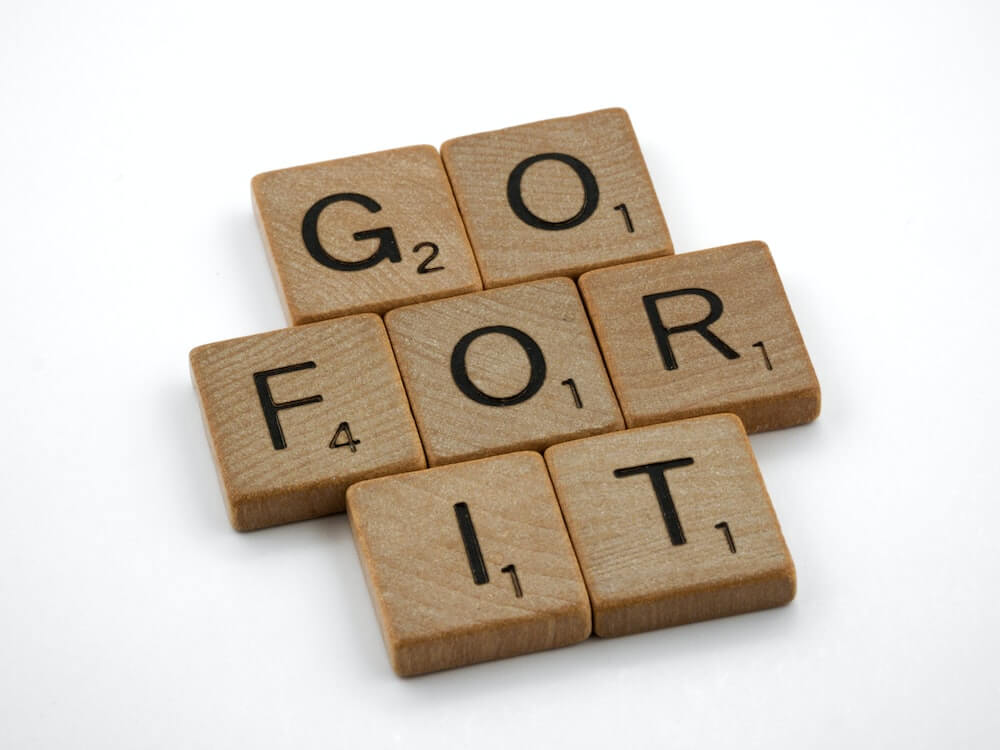 CTA Types: How to Convince Your Audience!
The primary purpose of a CTA is to guide potential customers or users toward a desired action that aligns with the marketing objectives.
Here are some common types of CTAs and how they convince the audience:
Clickable CTA buttons: These are often placed prominently on websites, emails, and landing pages. They use action-oriented text like "Buy Now," "Sign Up," "Learn More," or "Get Started" to prompt users to take a particular action.
Social media buttons: On social media platforms, CTAs can include "Like," "Share," "Comment," or "Follow" CTA buttons to engage users with the content and encourage interaction.
Hyperlinks: Text links within content that encourage users to click for more information or to access a relevant page. These can be subtly embedded within blog posts, articles, or social media captions.
Forms: CTAs can be incorporated into forms, asking users to fill out their information for purposes such as subscribing to a newsletter, requesting a quote, or signing up for a service.
Pop-up boxes: Pop-up CTAs can effectively capture attention and guide user actions. They often include offers, discounts, or subscription prompts.
Video CTAs: In video content, a CTA can be a visual overlay or a spoken prompt that directs viewers to take action, such as subscribing to a channel, visiting a website, or making a purchase.
Phone numbers: For businesses that want users to call directly, displaying a phone number with a CTA like "Call Now" can be effective, especially on mobile devices.
Countdown timers: Creating a sense of urgency, countdown timers with a CTA like "Limited Time Offer" can persuade users to take immediate action.
Exit intent pop-ups: These appear when a user is about to leave a website and typically offer a last-minute incentive or request to stay or take a particular action.
Personalized CTAs: Tailoring CTAs to the user's behaviour or preferences, such as recommending products based on browsing history, can increase sales.
The goal here is to create a place for your calls to action to live on your website – whether it's a SaaS business, an online store or a freelancer looking to secure a potential business collaboration.
Even the "Read More" you see on news and magazine websites is a CTA!
A Few Best Practices For Great CTAs
Now, to create a great call to action, you must focus on some specific things.
Indeed, just a call to action isn't enough – you need to be sure it's written in a way that triggers visitors to click it!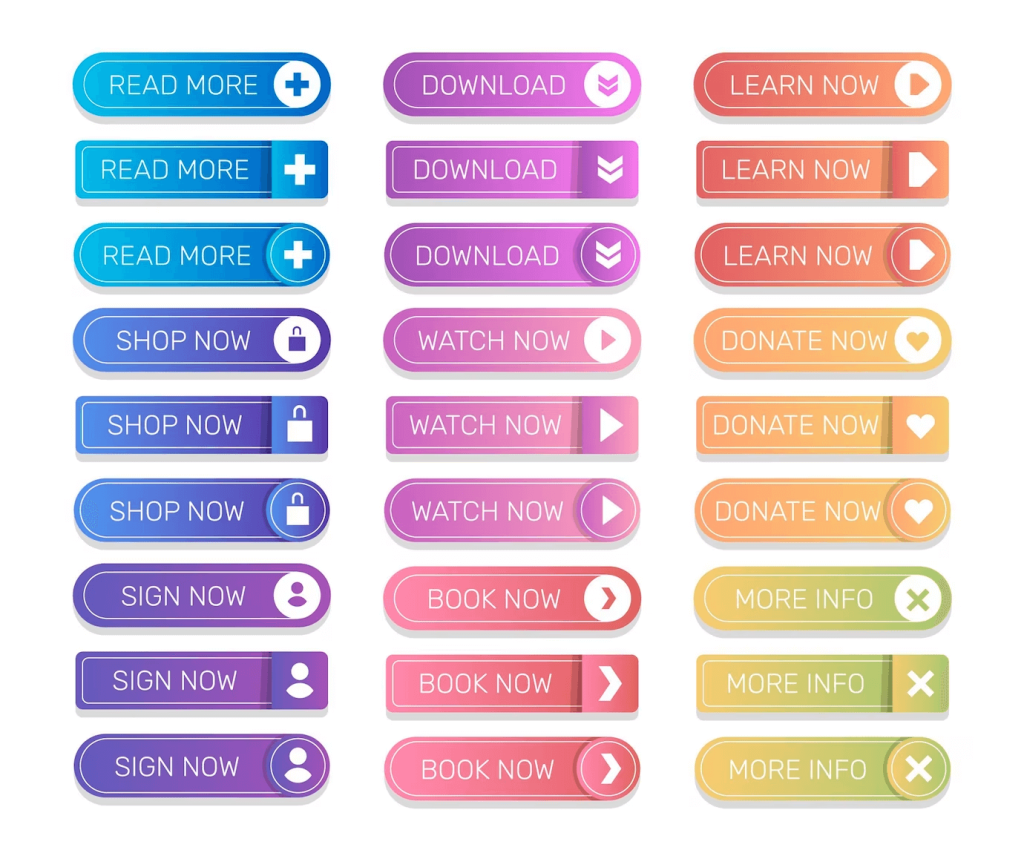 1. Design and Position Your CTA Wisely
Design a clickable-looking call to action and position it carefully so your readers can't miss it.
Always keep in mind that for your customers to take action, your CTA needs to be appealing and stand out from the rest of your page/email.
Here are some of the best tips to achieve this:
Use a large rectangular or oval button
Position it on a clean, contrasting colour background
Surround it with a blank space
Fill it with an inviting text that tells your visitors the action they are about to take
Then, it's time to find the best position for your CTA.
A study conducted with over 232 users showed that people generally 'scan' a web page in an "F" shaped pattern. Now, what does that mean?
Heat maps show that people read web pages in an F shape. Essentially, it means people scan a website in three steps:
They begin scanning horizontally across the page content's upper portion, forming the top piece of the F.
They then move a little bit down and once again read horizontally, but this time not as far across as the first portion; this makes up the second horizontal bar of the F.
They finish scanning the page by reading the bottom left content vertically, completing the F shape.
Of course, these are general reading patterns as people read differently, but essentially, the F shape is mostly used.
That being said, where should you then place your CTA? Although anywhere within the F shape would be fine, some studies have shown that placing it at the bottom left section of the page can increase your conversions by 304%, but there are arguments for placing your CTA above the fold as well.
Placing your CTA above the fold draws immediate attention to it without going into any explanation. Studies have shown that people will only scroll below the fold if the information above the fold is promising enough.
2. Use a Short Phrase
Keeping the CTA concise and brief is a great recipe for a good CTA that attracts users' attention and helps them navigate the sales funnel.
Use short words – in fact, no word should extend beyond three syllables. But don't settle for "Buy now" or "subscribe" either. Your CTA should tell visitors exactly what they'll be getting by clicking on that button.
For example, when Fitness World changed their CTA button from "Get your membership" to "Find your gym & get membership," they increased their conversion numbers by over 200%!
You will also want to consider using "power words" or "action verbs" – words writers use to provoke emotion in readers. It can be as simple as changing "win" to "victory" or "triumph". Power words, in general, have a little more pizazz than a regular copy. For more on the subject, have a look at this SmartBlogger article, which lists different power words, each for a different emotion, and see how you can apply them to your copy.
With a short call to action, you ensure they:
Clearly convey your message
Are easily readable
Show the urgency to take action (read next best practice)
Are memorable
Work on every device
3. Create CTAs With a Sense of Urgency
Without urgency, there's a great chance your visitors won't click the CTA immediately, lowering the probability they'll ever click it.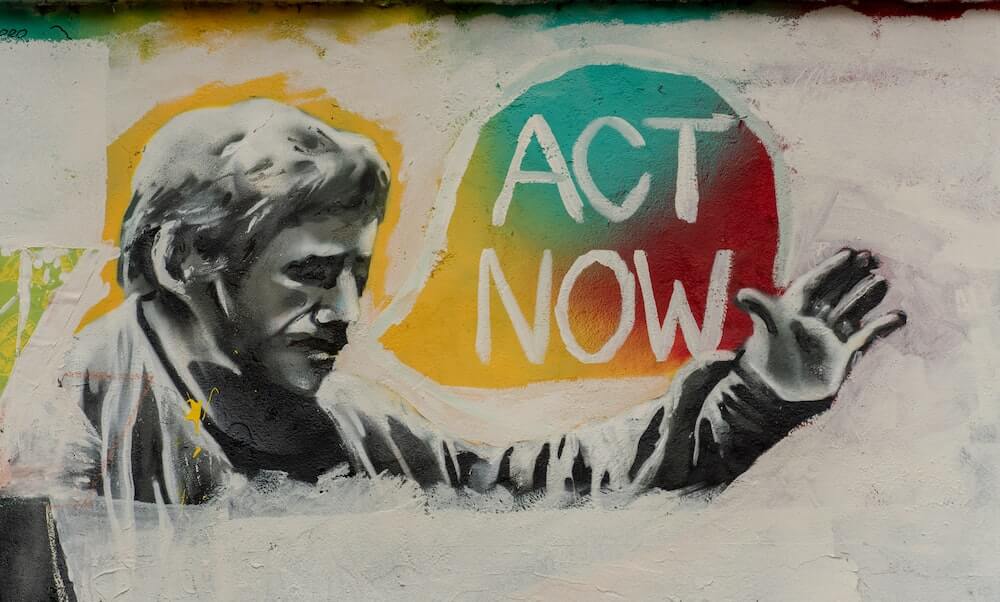 Improve your CTA's urgency by using buzzwords or action words that inspire visitors to act immediately. Words and phrases like "buy now," "limited time offer," "the first 100 customers only", or "subscribe today" can help create that urgency and push viewers to click.
Amazon does a great job of creating a sense of urgency. When browsing products on their site, you'll find some have a limited-time offer, coupled with a countdown clock informing you of the time left to take advantage of the deal. It's a characteristic that many other online stores have borrowed and helps eCommerce conversions.
What's important to remember is that urgency is created when a product appears to be limited in supply or an offer is limited in time. Your message should make viewers feel like they're taking advantage of a fantastic opportunity if they quickly click on the CTA.
4. Don't Spam!
Spam is the most annoying thing for any user, whether it appears in their inbox or while browsing. Keep your viewers happy and spare them the spam.
For example, never send customers more than one email a day about any special offer or product, and even that might be too much. Surveys show that 53% of email subscribers say they get too many messages from retailers. To resolve this, ask your subscribers their preferred email frequency – once a week or month.
You'll also want to avoid displaying pop-ups on your website. Have you ever tried reading an article and then, partway down the page, you get interrupted by a pop-up pushing a product you still need to finish reading about? Yes, it's pretty irritating!
Give your readers the necessary information and then present them with your call to action to prevent decision fatigue. The latter is bombarding readers with tons of information.
5. Test and Optimize Your Work
Just because you created a CTA that looks great doesn't mean it will be effective.
You will need to test which CTAs work best with your visitors by trying out several of them: A/B testing pits two of your landing pages against each other to see which one gets better conversions. There are many A/B testing software available on the Internet, like VWO or Optimizely, to help you with this task.
Try as many different CTA variants as possible: change the text style, size, colour, placement and the message. Make sure to check how your CTA appears on mobile devices. Mobile accounts for over half the website traffic online, so it's clear why you must optimize for this segment, too.
Compare the results, check which call to action produces the most conversions, and choose the one that works best for your business.
6. Be Consistent
While A/B testing is a valuable tool for optimizing your call to action, it's equally important to maintain consistency throughout your landing pages and marketing campaigns.
Why?
Imagine if you found a company selling computers. You go to their website and see that they have a variety of computers to choose from, all at different price points. However, the CTA copy on the homepage is "Learn More," while the secondary CTA on the product pages is "Shop Now."
You click on the "Learn More" CTA button and are taken to a landing page with a different design and tone than the website. The landing page also has a CTA copy that says "Contact Us."
You need clarification on the inconsistency and are trying to figure out what to do next. So you decide to leave the website without taking further action.
Resist the urge to change the call to action tone on a web page with multiple CTAs. Effective CTAs should follow the tone of the content.
Conclusion: Re-test Your Work!
A call to action is crucial to the success of your business as it drives conversions. Whether it's an email marketing campaign, a blog post or a phrase a salesperson should use. An effective CTA encourages visitors to start travelling your 'buying journey' and continue interacting with your website.
Because of that, remember that the most minor mistake can drive visitors to ignore a CTA. Thankfully, minor adjustments can fix it: try out different CTA variations with the tips we provided and select the one that will drive your business results.
Did you know that every small business starts with reliable web hosting? A fast web host ensures high visibility in search engines and helps achieve your business goals. Visit our website and see which plan fits your business needs.
Be sure to discover more awe-inspiring topics like this by visiting our HostPapa Blog.