Nowadays, business is conducted in the cloud. Even brand new businesses require basic cloud capabilities such as smooth mobile device integration, professional branded email, secure file storage that's accessible from any computer, reliable calendar and contact management, and apps for staying in touch with team members and customers alike. According to a report conducted by Deloitte, 85% of small business owners reported that cloud technology enables them to scale and grow faster, while 66% said that the cloud allows them to outperform their competitors.
Unsurprisingly, Google is leading the charge when it comes to cloud optimization. Their cloud-based G Suite (formerly called Google Apps for Work) includes state-of-the-art tools for communication, easy-to-use apps for content creation and collaboration, industry-leading cloud storage and sharing capabilities, and the ability to manage it all securely with a simple admin interface and an archiving vault. G Suite has allowed small and large businesses all over the world to dramatically increase efficiency and boost their bottom line.

The Deloitte report, which explored the operating practices and strategies of businesses in the United States and Europe with up to 750 employees, suggests that small businesses should move tools and applications to the cloud in order to free up time, capital, and resources and to establish a platform for sustainable, rapid growth. In fact, 35% of the 1,316 of companies that were involved in the study used more than the average number of cloud tools (2.5) which allowed them to grow 26% faster than those companies who are not using cloud technology.
And it's not just hip Silicon Valley startups that use the cloud as a tool for fast growth. The study also indicated that 79% of relatively mature companies (those older than five years who are growing at less than 10% per year) believe cloud technology enables them to access new markets and revenue streams. Interestingly enough, 70% of these companies that use cloud-based tools expect revenue to continue increasing over the next 12 months, compared to 48% of businesses that don't use cloud-based tools and who don't foresee short term revenue increases. It's a lot of numbers, sure. But if you look at them as a whole, it becomes clear that G Suite and other cloud-based application suites are perfect catalysts for small businesses.
Dramatically improve communication
With Gmail, one of the flagship apps in the G Suite collection, you can keep all your important emails in the cloud and have them sync across all of your computers and devices—if you read an email on your phone, your computer will know you did. Google also offers a powerful suite of mobile apps for both iOS and Android that can keep you connected to your email no matter where you are in the world. And because you and your small business will receive professionally branded email addresses (ie: name@yourcompany.com instead of yourcompany@gmail.com), you can build customer trust and ace first impressions. In fact, in the Deloitte report, 72% of companies that adopted a custom email address system saw an increase in engagement and 74% saw an uptick in sales.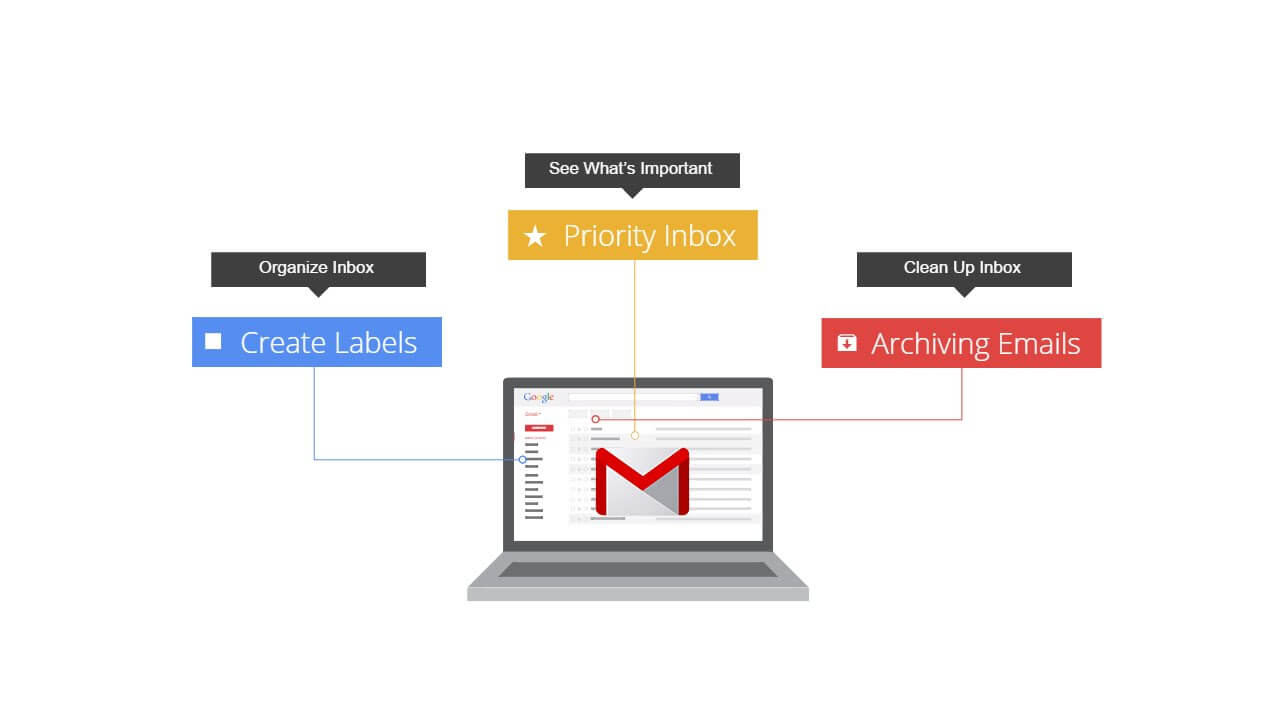 Hangouts, which is essentially Google's version of Skype, allows team members to video conference from their computer, or their mobile device while on the run, while also sharing links, documents, spreadsheets, and events right in the live chat. Google Calendar will keep your days organized, send you event reminders, and make sure you never miss an important meeting. And Google+ will act as a social network, allowing your team members to keep casual communication out of the professional channels.
Harness the power of cloud collaboration
Where G Suite really starts to show its value is in its suite of productivity tools that are tied together for ease of collaboration and sharing. Draft a proposal in Google Docs at the office, review it on the train, then make final edits from your iPhone right before the meeting. Create a budget tracker in Google Sheets, share it with multiple teammates, and edit it in real-time with tracked changes, margin comments, and clear permission management. The Google spreadsheet is then automatically saved and stored in Google Drive so that everyone always has the latest version. No more sending bulky attachments to get on the same page.
The proof is in the pudding, as they say. Businesses that have taken their communication, collaboration, and file storage to the cloud have seen improvements across the board. For some great case studies on specific small business that have made the leap and experienced great results, check out G Suite blog.
If you're thinking about adding cloud-based tools and applications to your business operations, consider purchasing one of HostPapa's G Suite or Microsoft Office 365 bundles. We'll be your day to day admin support, so you don't need to hire an expensive IT team member and we'll give you our famous award-winning support so when you get stuck, you've got someone to turn to. Oh yeah, and we'll even migrate your current email and data over to our servers for free!
Featured image art by Dan Matutina