Where does most of your website traffic come from?
Is it Twitter or Facebook? Does your weekly email bring in visitors, and if so, which links are getting clicked? Do your paid ads get your site more traffic than all your other marketing channels combined?
Having answers to questions like that can help small business owners refine their marketing approach, maintaining focus on what's working, and finding ways to improve marketing campaigns that aren't performing well.
If actionable data about the source of your site traffic is what you need, UTM codes are the answer. They're simple tags that let you make customized URLs, and they're the key to collecting valuable marketing analytics.
In this article, we'll go over what UTM codes are and how small business owners can use them to analyze their visitors' behavior. There's information about how to create and track UTM codes, a discussion of three common use cases, and a brief summary of UTM code best practices.
Let's get started!
What are UTM Codes?
UTM codes are tags added to the end of a URL that let site owners track visits to that URL. You can use UTM codes to determine how a visitor got to your website, that is, to find out which link in your email, social media post, or ad was successful in prompting the user to click.
Tracking site visits is what UTM codes are all about—UTM stands for Urchin Tracking Module, and the format defines five parameters that allow for precise analysis of your site traffic.
These five pieces of tracking information are tacked on to the end of a URL, separated from the website address portion by a question mark. The parameters are separated from each other using the & symbol.
Here's a simple example:
https://yoursite.com/landingpage?utm_source=twitter&utm_medium=social&utm_campaign=easter
In this example URL, the following three UTM code parameters are defined:
source—Names the specific source where the link is featured, such as Twitter, Google, your newsletter, etc.
medium—Identifies the medium (like email or social media) that the link appeared on.
campaign—Associates the URL with a specific campaign you're running. This parameter value can uniquely identify your campaign, perhaps based on a product name, a sale name like "spring_blowout", or a promo code.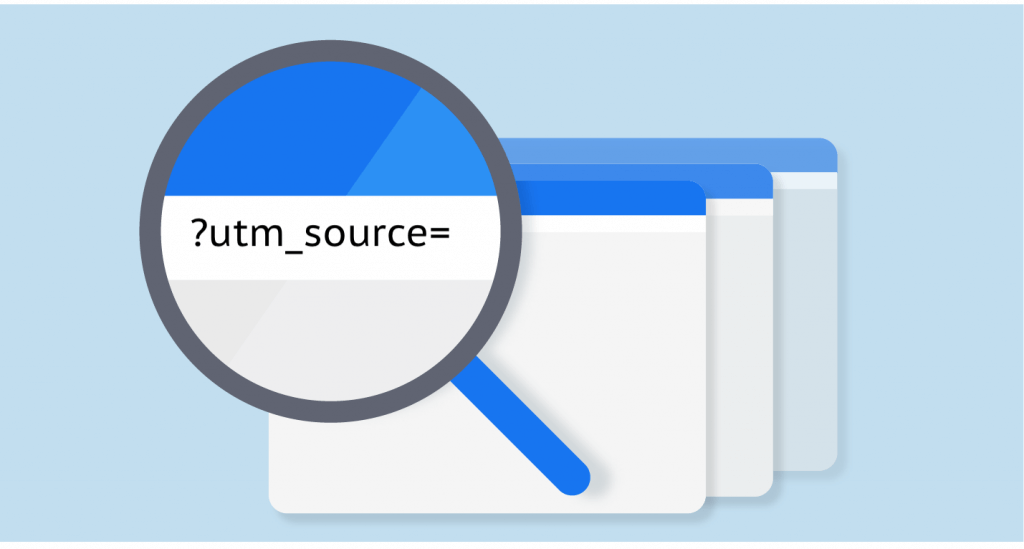 Although there are five UTM parameters available, you don't have to set all of them. In fact, depending on how the URL is being used, defining values for just the source, medium, and campaign parameters will allow you to monitor your traffic with accuracy.
The other two UTM codes are less commonly used, but vital if you're tracking visitors who click into your site from paid ads.
term—Identifies the paid keywords tied to your ads. If you paid for ads to appear when someone searches for "Christmas ornaments" for example, those two words would be used in the term tag.
content—Allows you to differentiate ads. This parameter enables A/B testing and can be helpful when capturing where a user clicked among multiple links, differentiating banner clicks from text link clicks, for example.
We'll get into more detail about how to create UTM codes and how all five of the parameters come into play, but first, let's look at the positive impact that tracking site visitors with UTM codes can have on your business.
The Benefits of Using UTM Codes
Knowing which of your webpages get the most hits is valuable information if you want to analyze how visitors engage with your site once they're there. That statistic doesn't help you at all when you're trying to determine how visitors get to your site.
In many cases, the web address portion of your marketing URLs will all direct users to one landing page on your website. The count of users entering your site on that page will be equivalent to your total number of visitors, so that statistic is useless in understanding where your visitors came from.
The only way to track what brings in visitors is to make all your marketing URLs different and count how many people come in on each URL.
That's exactly what UTM codes allow site owners to do!
When you use UTM codes in your social media posts, for example, you'll be able to see how many visitors clicked the link in your Facebook post and compare that number to visitors who clicked in from your Twitter post.
If you sent out a marketing email that announces two things, for example, a time-sensitive sale, plus new, lower shipping costs, you can assign URLs with different UTM codes so you'll know whether more people were drawn in by the flash sale or by your new shipping price break.
If you have created multiple ads, each with a slightly different marketing approach, distinct UTM codes in the URLs of each ad will make it easy to see which ad is the most effective at attracting visitors to your site.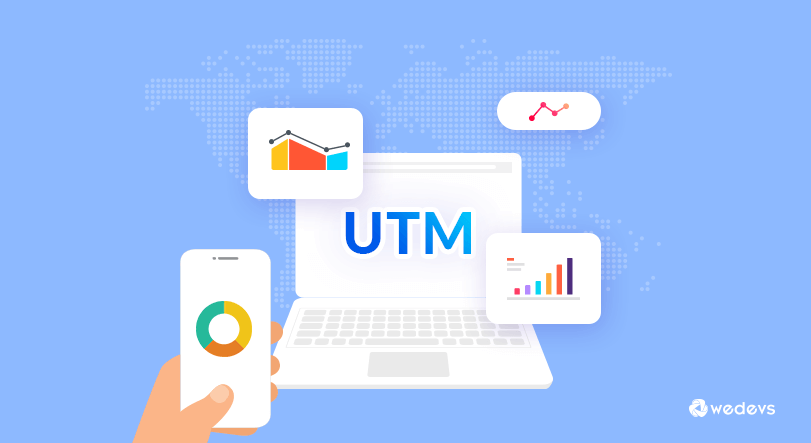 UTM codes can give you valuable insight into your website traffic.
The three use cases we just touched on—social media, email, and ads, happen to be the three most effective ways to put UTM codes to use. In an upcoming section, we'll give you some practical tips for using UTM codes in each of those three scenarios, but first, let's look at how you can easily create URLs with UTM codes and discuss a tool that will help you track them.
Creating and Tracking UTM Codes
What's the best way to create custom URLs for tracking your campaigns?
It's just a matter of defining three to five tags in a very understandable format—manually typing that out would not be a big deal.
Nevertheless, there are tools that make it even easier. For example, Google's Campaign URL Builder is a very good, free, user-friendly UTM generator.
The Campaign URL Builder presents you with six fields—one for the website URL and one for each of the five UTM parameters. Only the website link and the source, medium, and name parameters are required. The tool provides a correctly formatted URL containing the parameters you define.
After you've started your campaign and have enough visitors to track, you can use Google Analytics to explore specific URL codes. Simply log into Google Analytics and choose Traffic Sources > Sources > Campaigns.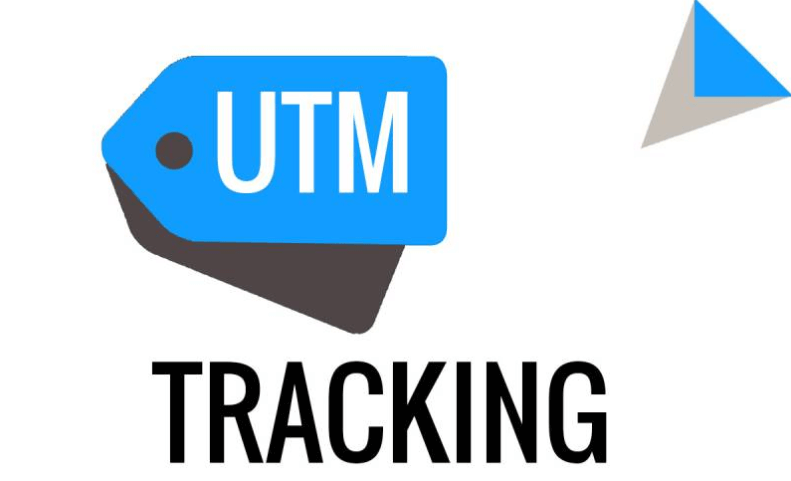 You'll be presented with data at the campaign level, that is, statistics based on specific values for the campaign parameter.
You can drill down into each campaign to see data based on the source and medium parameters. Similarly, the statistics associated with the two remaining parameters, term and content, are available by clicking into the specific source and medium values.
The ability to analyze your web visitors' behavior with this level of detail can lead to incredibly useful business intelligence.
For example, if you discover that most of your traffic comes from Twitter, but you promote your business just as aggressively on Facebook, your task is clear: improve your outreach on Facebook, using your Twitter content as an example of what works.
If the promotion you thought would get a huge response fizzled, but a different offer created an unexpected rush to buy, you have a chance to compare and contrast those campaigns. Armed with the data associated with each campaign, you can take an honest look at your marketing efforts and pinpoint the areas that need improvement.
None of that analysis would be possible without UTM codes, and they're so easy to set up, there's no reason any site owner should pass up the chance to gather such valuable input regarding their users' behavior.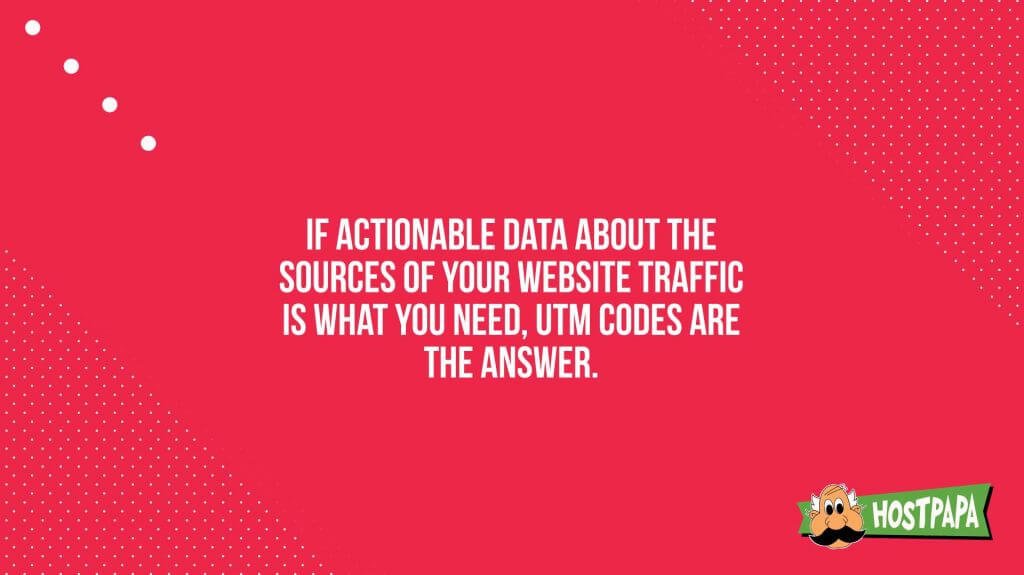 3 Great Places to Use UTM Codes
The three most common ways that UTM codes help small businesses is in tracking the performance of social media campaigns, email campaigns, and paid ad campaigns.
This section will get into some specific ways that UTM codes can be used in those three areas, but before that, there's an important point to make.
One extremely valuable use of UTM codes is measuring campaign performance across all three of these marketing channels, comparing the effectiveness of your marketing efforts on one channel to that on another.
While UTM codes can tell you which social media campaign gets you more traffic or which of your ads performed best, they can also tell you if your social media marketing efforts are outperforming your paid ads.
That high-level, cross-channel analysis is just as valuable as detailed, channel-specific analysis, like A/B testing your paid ads, for example.
Social Media
Social media marketing is one of the most effective channels for attracting new customers. By default, Google Analytics provides information about traffic from the major social networks. But those statistics don't give you the level of detail that UTM codes can.
With UTM codes, you can tell if a user visited your site by clicking a link in your ad, your status update, or your profile. That's a good way to find out which part of your social media presence gets the most attention; you can respond by making changes where they're needed most.
Unlike the links in your emails and ads, over which you have total control, you may not be able to determine how your link will appear in a social media post. Since a link with UTM codes is not very appealing to look at, take advantage of places in your social profile where a link will display anchor text instead of the whole URL.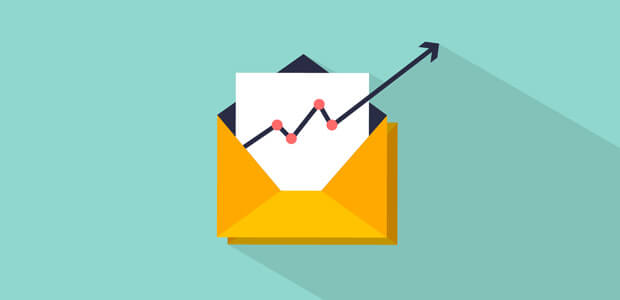 Email Campaigns
An email newsletter or another marketing email typically contains multiple links to the sender's website. In the body, where the main subject of promotion is presented, there's sure to be a text link that will navigate users to the appropriate landing page. The same applies to any associated images. A link to the homepage is typical in the email banner and the footer, and there may be links to shipping info or to an FAQ page.
By using a custom URL for each link in the email, you'll be able to see what the recipients were interested in enough to click on.
If you have someone who has opened your email…just opened it…you already have a great prospect. Knowing what they do next will tell you a lot about the effectiveness of the content, largely because it will be the action of someone that you know is already interested in your offering.
Ad Campaigns
If you're using Google Ads or any other paid ad platform, UTM codes and the analysis they enable should be a major part of your approach. You can use the term parameter to track ad keywords. Use the content parameter to set up A/B testing and zero in on specific ad characteristics that result in more website visitors.
UTM Best Practices
When creating and tracking UTM codes, things can get tricky. This section goes over three best practices that will help you when creating custom URLs.
Define your codes carefully. Be consistent with your codes and establish a parameter naming convention that will support all your current and upcoming campaigns. Use values that allow for enough differentiation between campaigns. Also, remember that UTM parameters are case sensitive, so "twitter" and "Twitter" will be handled as different parameter values.
Document your UTM codes. As straightforward as the format for defining UTM codes is, keeping track of all the identifying values you come up with can be challenging. That's why you have to document your codes. A spreadsheet would be an excellent format to catalog all your custom URLs and share the information with your colleagues.
Link UTM tracking results to your revenue. Setting up custom URLs, tracking user behavior, and then making improvements to your marketing efforts in direct response to the input gained by using UTM codes—that seems like it might be a closed loop of successful UTM code implementation. It's really not. The number of clicks doesn't matter as much as the number of dollars in revenue that results from those clicks. Be sure to take the final step and tie the business intelligence you get via UTM codes back to your bottom line.
Get Actionable Data to Improve Your Marketing Efforts
By using UTM codes to create custom URLs, you can get useful insights into what draws visitors to your website. You can find out which of your marketing campaigns drive the most traffic and determine exactly what it is about one ad that makes it perform better than another.
That sort of information is actionable.
When you have detailed performance data to base your decision on, figuring out the next step to improve your marketing efforts becomes very easy.
Have you ever used UTM codes for your promotions?