cPanel Domain Aliases are domain names that point to your main domain name, redirecting visitors to the content of another domain name. Your main domain name and alias share the same web pages.
For example, you can own the ".com" and ".ca" versions of your domain name and have them display the exact content. The alias and main domain names do not have separate index pages or folders from your main site. However, they can have their own email addresses. In this article, we'll show you how to set up an alias domain name.
How to set up an alias domain name
1. Log in to your HostPapa Dashboard.
2. Click My cPanel.

3. From the Domains section, click on Domains.

4. Click on Create A New Domain.
5. Enter the alias you would like to add.
7. Check the box next to Share document root.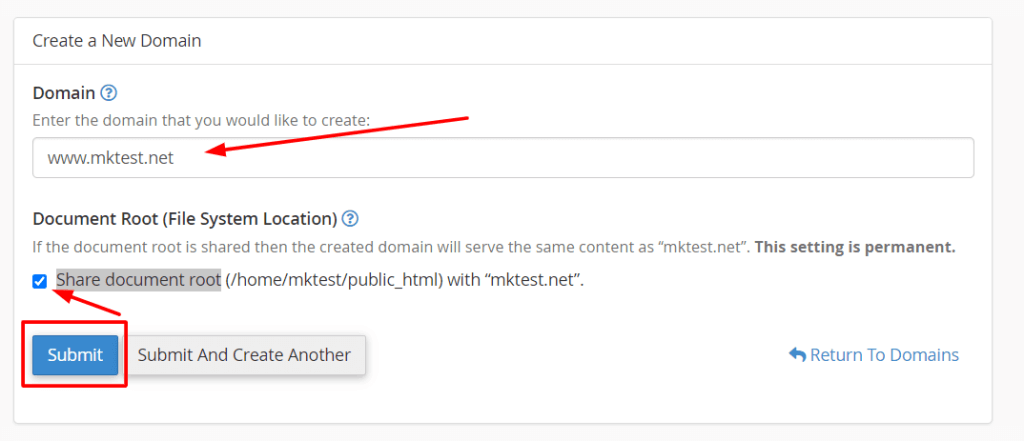 8. Click Submit.
Note: Alias Domain Names will not be functional unless configured to point to HostPapa's DNS servers.
Please check out our video tutorials on domain server setup/transfer and our Knowledge Base article on the difference between addon domains, parked domains, and subdomains for further information on domains.
If you need help with your HostPapa account, please open a support ticket from your dashboard.