Outlook 2016, available for Windows, Mac, and mobile devices, helps you organize email, manage multiple calendars and share files with family, friends, and co-workers.
The first step in configuring Outlook 2016 is adding an email account. When you first open Outlook 2016, you'll see a welcome screen.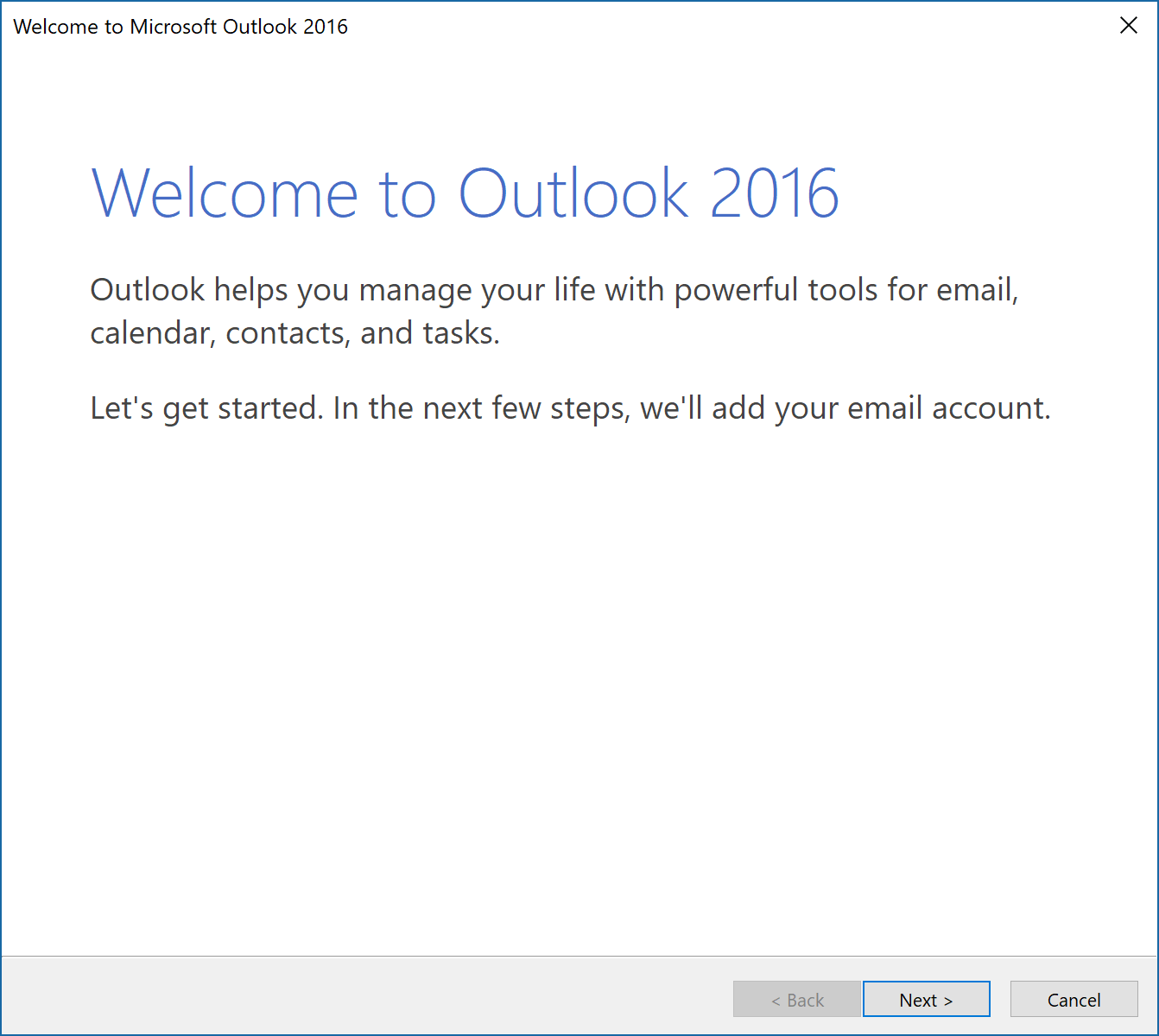 Click Next and you'll be asked for your email address. If you've opened Outlook 2016 previously, select File > Account from the top menu.
Once you've entered your email address, click the Connect button. Outlook will attempt to automatically retrieve your account details. If successful, you'll be asked for your Password.
Enter the password, then OK to complete configuration.
To learn how to add an email account in Outlook 2016 for Mac, read this HostPapa knowledge base article: How to set up email in Outlook 2016 for Mac
If you notice any problems or if you need any help, please open a new support ticket from your HostPapa Dashboard. More details on how to open a support ticket can be found here.