Since Microsoft recently changed the authentication method from Basic to Modern, most tools no longer support Microsoft 365 email migration. 
If you're moving from Microsoft 365 email to HostPapa Email, please follow the guide below to manually export-import the data using Outlook .pst files:
Export or backup your email, contacts, and calendar to a .pst file in Outlook:
When an Outlook application is installed on a computer, email, contacts, and calendar items can be transferred from one email account to another.
If, for example, you have a Microsoft 365 mailbox and a Google account. Both of these can be added to Outlook. Then, you can export items from your Google account and import them into your Microsoft 365 inbox using Outlook.
Export items by creating a .pst file. This Outlook Data File is stored on your computer and contains your emails and other Outlook items. 
How to export messages from your Microsoft 365 mailbox to a .pst file
1. Add your Microsoft 365 email account to Outlook for Microsoft 365, Outlook 2016, or Outlook 2013. Then, you may move email, contacts, and calendar items into your Microsoft 365 mailbox using Outlook.
2. Add your "source" account to Microsoft Outlook. For instance, you may integrate your Gmail account with Outlook 2016. Wait a moment for your email and contacts to load.
3. Integrate your Microsoft 365 account with Outlook. After performing these steps, Outlook will sync automatically with Microsoft and will display the contents of your Microsoft 365 mailbox.
4. Go to File.
5. Click + Add Account.
6. Enter your Microsoft 365 email address and click Connect – if Something went wrong appears, click on Change Account Settings and select Microsoft 365.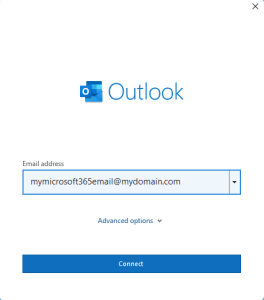 7. Enter your MS365 password and complete the login steps depending on your account setup.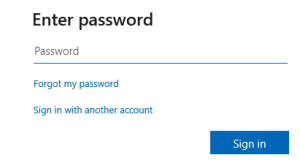 8. You can export your email from the source account to a .pst file by following the export steps depending on the app version.
After being exported to a .pst file, your email data is portable! It can be imported into additional email accounts. 
If you need help with your HostPapa account, please open a support ticket from your dashboard.