File hosting and sharing services have become a substantial part of our lives. Whether working on a project with colleagues, sending files to friends and family, or just trying to store some personal photos and videos online, file hosting and sharing platforms make it easy for us to do so.
With so many file hosting and sharing services available, finding which one is right for you can be challenging. While file hosting and sharing are essential in our daily lives, we must also focus on security because there are numerous data breaches, even in the most secure platforms. It's crucial to select a service that can protect our data and provide us with the features and flexibility we need.
In this HostPapa blog, we'll provide an overview of the best file hosting and sharing services available, both free and paid and explore the key features, strengths and weaknesses of each. Ultimately, we'll help you make the right choice suited to your needs!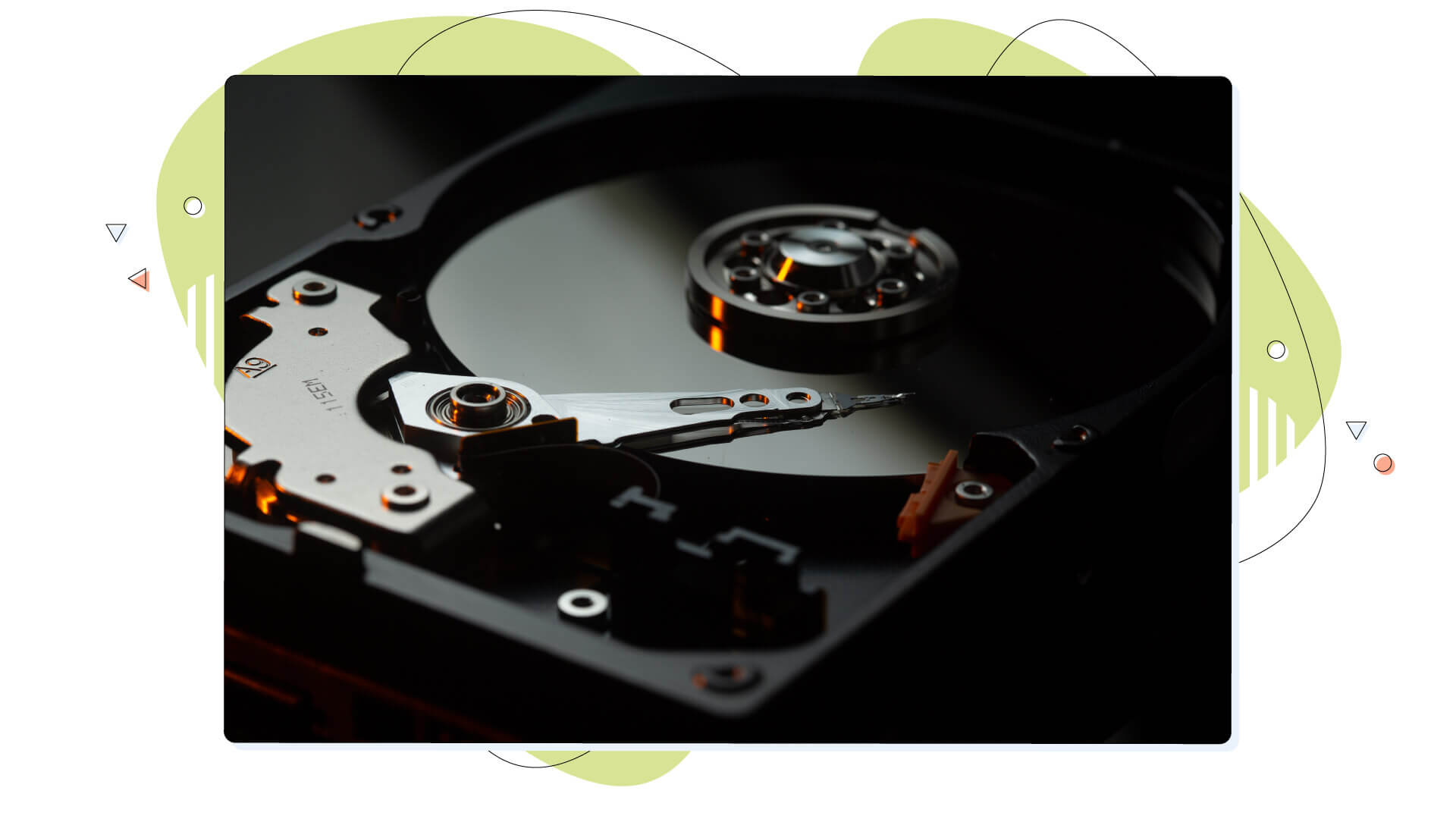 A Brief Overview of File Hosting and File Sharing Services
File-sharing services have been around for many years and have become much more accessible in the last, let's say, ten years, thanks to upgraded internet connections that are still getting faster over time. Thanks to cloud storage services, people can easily store, share, and access files with friends and colleagues.
These kinds of services allow one person to upload a file to their file storage account, which makes it available to anyone they want to give access to. There are both free file hosting services as well as paid services: the free ones usually come with fewer features than the ones that require payment but still provide an important service for many users.
Many of these free file hosting and sharing services are among the best online such as Google Drive, Dropbox, MediaFire, Send Anywhere, WeTransfer, vShare, MEGA, Zippyshare—the list goes on! Everyone's needs differ, so read up on each service before deciding what works best for you.
Do I Need a File Hosting Service?
If you reached this article online, chances are that you're looking at some kind of file storage, and while there are many ways you can save data these days (like personal storage), online file hosting and cloud hosting services take up a large piece of the pie.
So if you're a small business owner that needs to collaborate with other (remote) team members or a student who needs a reliable way to store their homework, file hosting is a one-way road. File sharing also makes it easy to quickly access large files from anywhere on any device and ensures that everyone has the most up-to-date versions of documents.
File Hosting vs File Sharing: What's the Difference?
At this point of our article, we must clarify one confusion many people go through when searching for where to store their files online.
When we're talking about file hosting, it's essentially file storing, saving files in an online storage environment. With many third-party companies, you can upload files for a small fee, but some offer a few gigabytes of space for free.
When we talk about file sharing, it mostly means exchanging single files with another person, and it doesn't mean that the service has to (or can) keep the files stored for longer periods, for example, WeTransfer. In a way, file sharing is a feature that file hosting services have to let you share a specific folder or file with another person, so they can view it or download it to their systems.
Pros of Free File Hosting Services
Sharing files online can be a challenge, but free file hosting is a fantastic way to quickly share files with others.
They save individuals and organizations money and provide convenience and ease of use since they don't expect you to have a storage medium at hand, like a USB drive. Cloud storage providers solved that hassle more than ten years ago!
Free cloud storage services offer customers a smooth and straightforward experience, enabling them to securely store their files in the cloud with an easy-to-use and web-based user interface. Best of all, they can access these documents from any device, regardless of location or time!
So if you're looking to collaborate with teammates or just share memories with family and friends, free file hosting services are a great way to do so without spending a dime!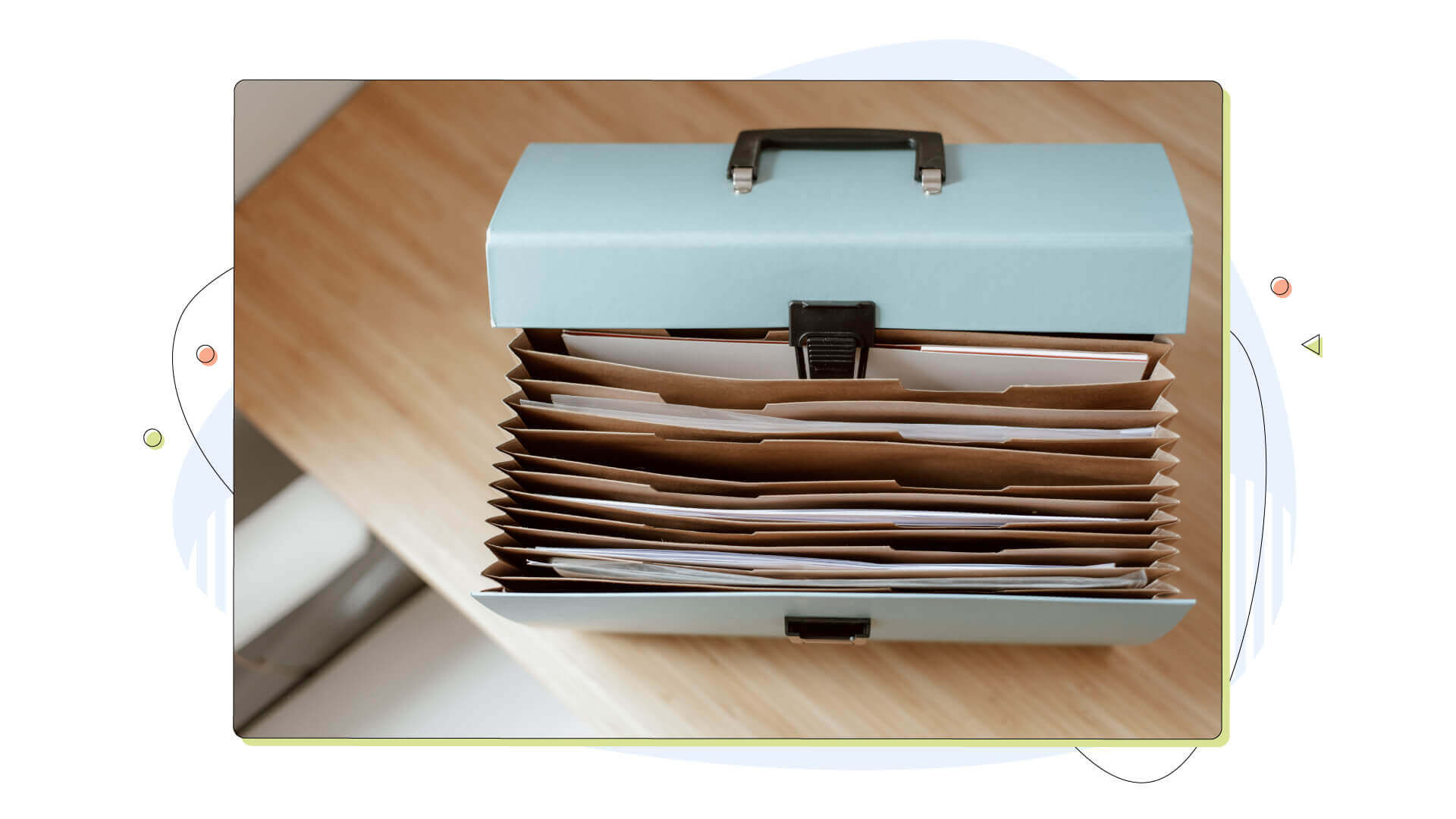 Cons of Free File Hosting Services
Free file hosting is too good to be true, but apart from a few exceptions, most file hosting and sharing services have disadvantages, so you need to know them before you pick one. It's also very important to choose one with great security measures and focus more on that rather than having more storage! So let's see all the cons of free file hosting.
Limited storage space: While free file hosting services can be great for sharing smaller files, they often limit your storage space. So, if you plan on hosting your entire movie collection, you might need to look elsewhere unless you want to rotate out your favourite movies like a Netflix queue.
Ads, ads, and more ads: Free file hosting services need to make money somehow, and one way they do this is through ads. So, get ready to be bombarded with pop-ups and banners, making you feel like you're in Times Square on New Year's Eve.
Slower download speeds: With free file hosting services, you might find yourself waiting for what seems like an eternity to download your files. It's like waiting for your grandma to send you a picture of her cat over dial-up internet. Patience is a virtue.
Security concerns: Regarding free file hosting services, security can be a major issue. You don't want your sensitive files falling into the wrong hands. So, if you're planning on sharing something confidential, it might be best to go with a paid service. Just like you wouldn't hand your secret diary to a stranger on the street.
Unreliable service: Because free file hosting services have limited resources, they might not always be up and running when you need them. It's like relying on a flaky friend to show up to your party.
The Best Free File Hosting Services (Plus Some Paid Options)
Some free file hosting services online offer great features, such as secure and easy file sharing, ample storage space, and accessibility from any device. We'll also list all the paid options, so you can have a more holistic picture of all the available options. So, without further ado, let's dive into the best file hosting services currently online.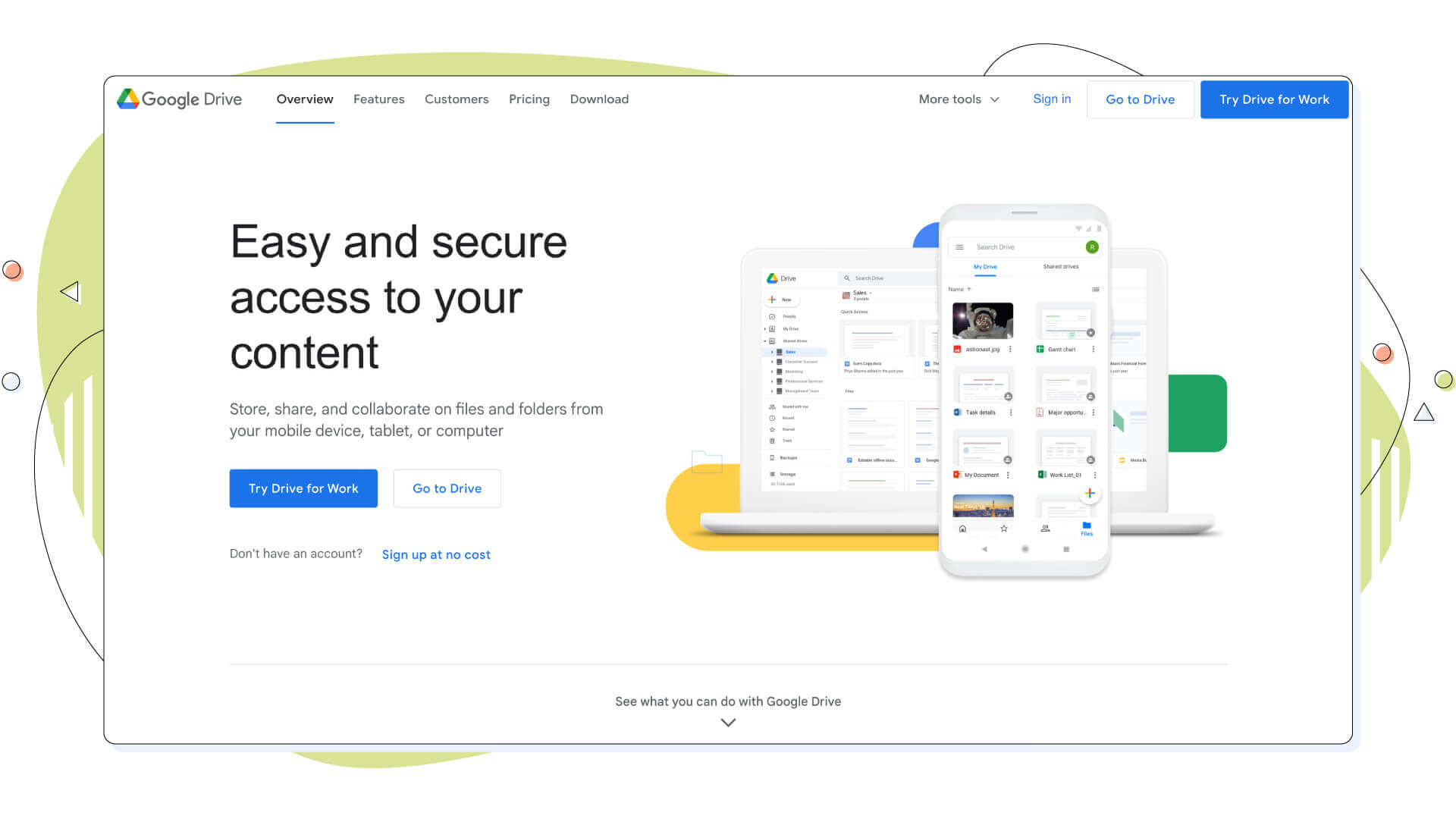 Google Drive
Google Drive is one of the most popular cloud storage platforms that offers users up to 15 GB of free storage per account. For added options, Google also offers the Google One plan, which offers up to 2TB of storage for $9.99 monthly or $99.99 a year.
However, everyone with a Google account also has free access to Google Drive and its 15GB of cloud storage. It's super user-friendly and compatible with other Google services (and their collaboration tools), making it an excellent choice for people who frequently use Google products and Android, the most popular mobile operating system. It also has robust sharing and collaboration features that allow users to share files with others easily.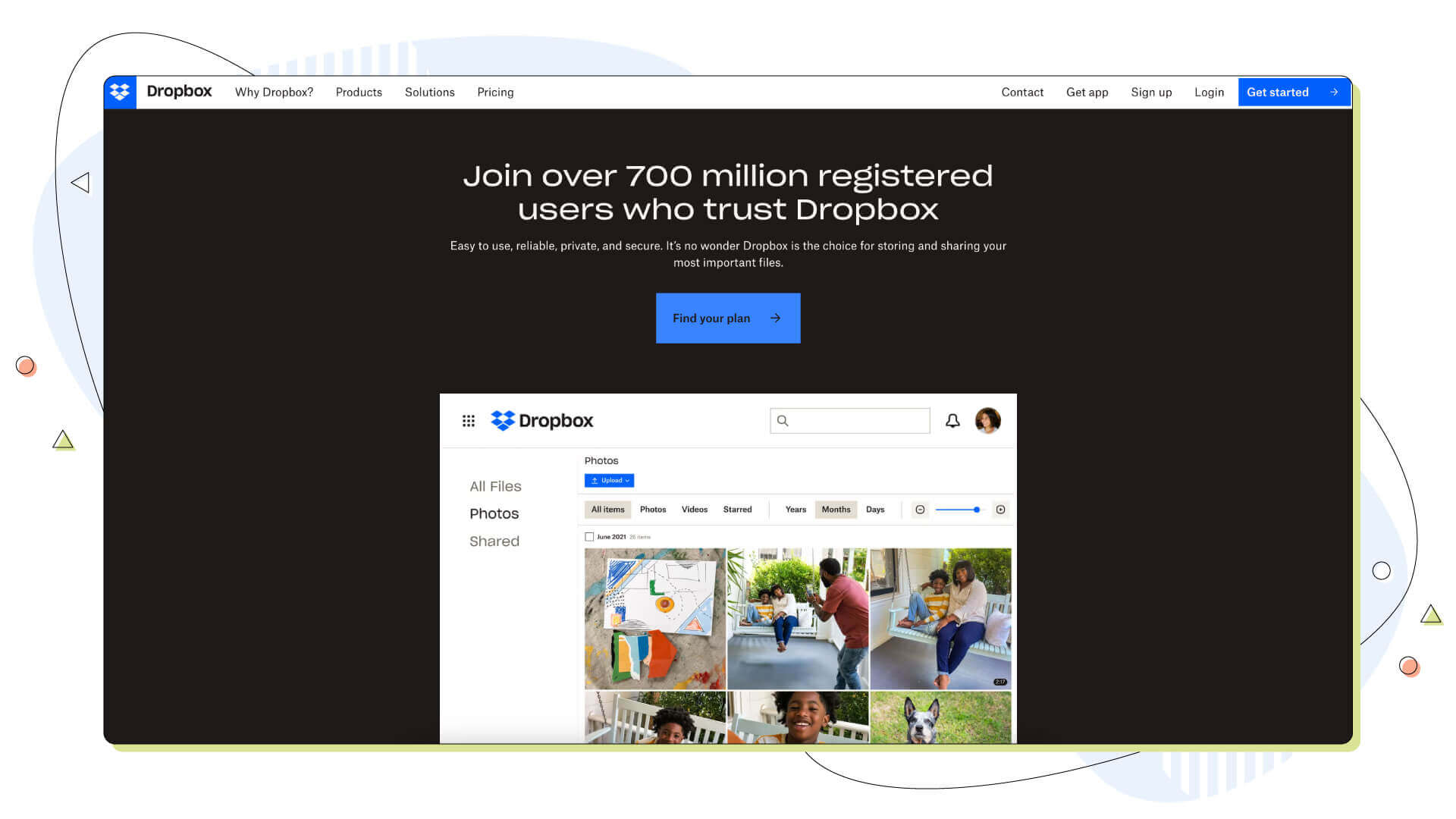 Dropbox
Dropbox is a reliable and user-friendly cloud storage platform that offers users just 2GB of free storage in its Basic account. It's known for its seamless integration with third-party applications, making it a popular choice for businesses and professionals – that is, for its paid versions.
The Plus plan starts at $9.99 a month and gives 2TB of storage for the single user account. This is primarily useful for individuals with a simple and intuitive interface that makes it easy to use and ample storage to save all their mission-critical files. There's also a trial for 30 days, and a desktop application with sync features, to keep all your files in sync.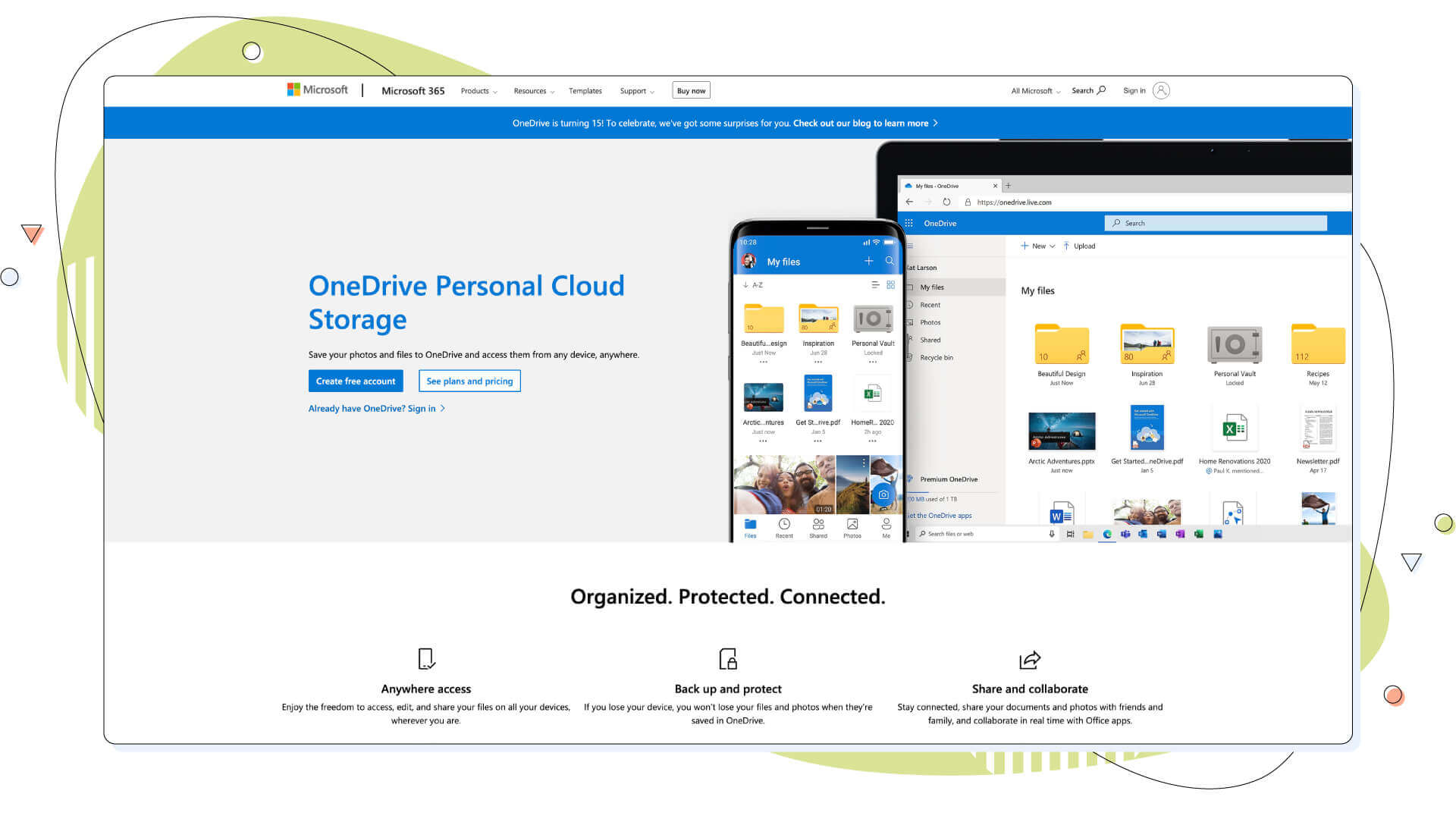 Microsoft OneDrive
Microsoft is in the cloud storage market with OneDrive. This service offers users up to 5GB of free storage and is a great option for people with a Microsoft account. It's integrated with the Microsoft Office suite, allowing users to collaborate on documents in real-time, but you don't have to have Office installed to use it.
OneDrive also has features such as automatic photo backup and file versioning, and it comes with a desktop app so you can sync data and critical files from any device.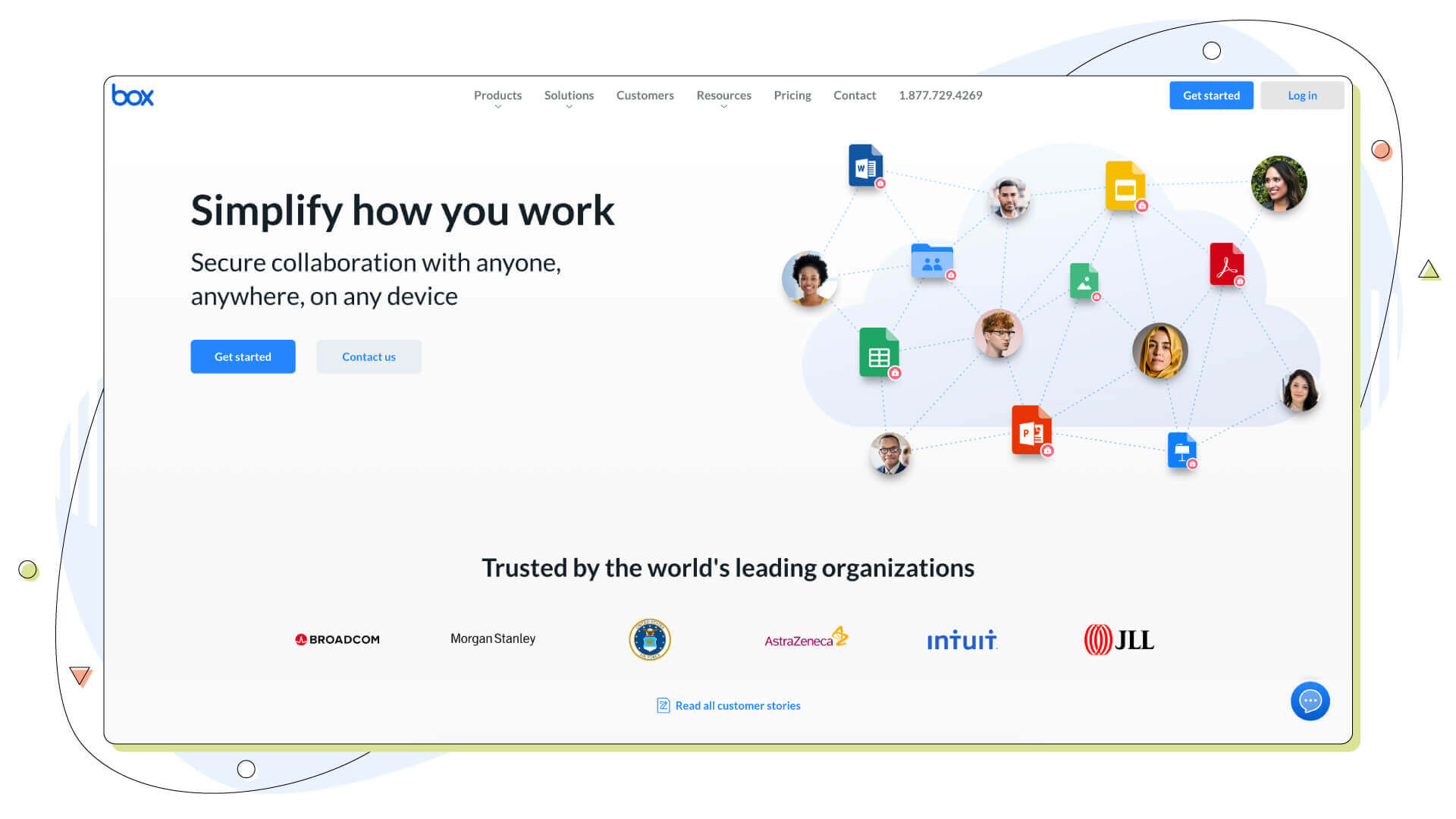 Box.com
Box.com, or simply Box, is a cloud storage platform designed for businesses and professionals that offers 10 GB of free storage space.
It has advanced security features, such as two-factor authentication and file-level encryption, making it a fantastic choice for people who prioritize security. Box also has collaboration and workflow features that make it easy for teams to work together.
For people wanting more, Box offers the Personal Pro plan, which starts at $10 per month, offering up to 100GB of storage and uploads of single files more than 5GB in size.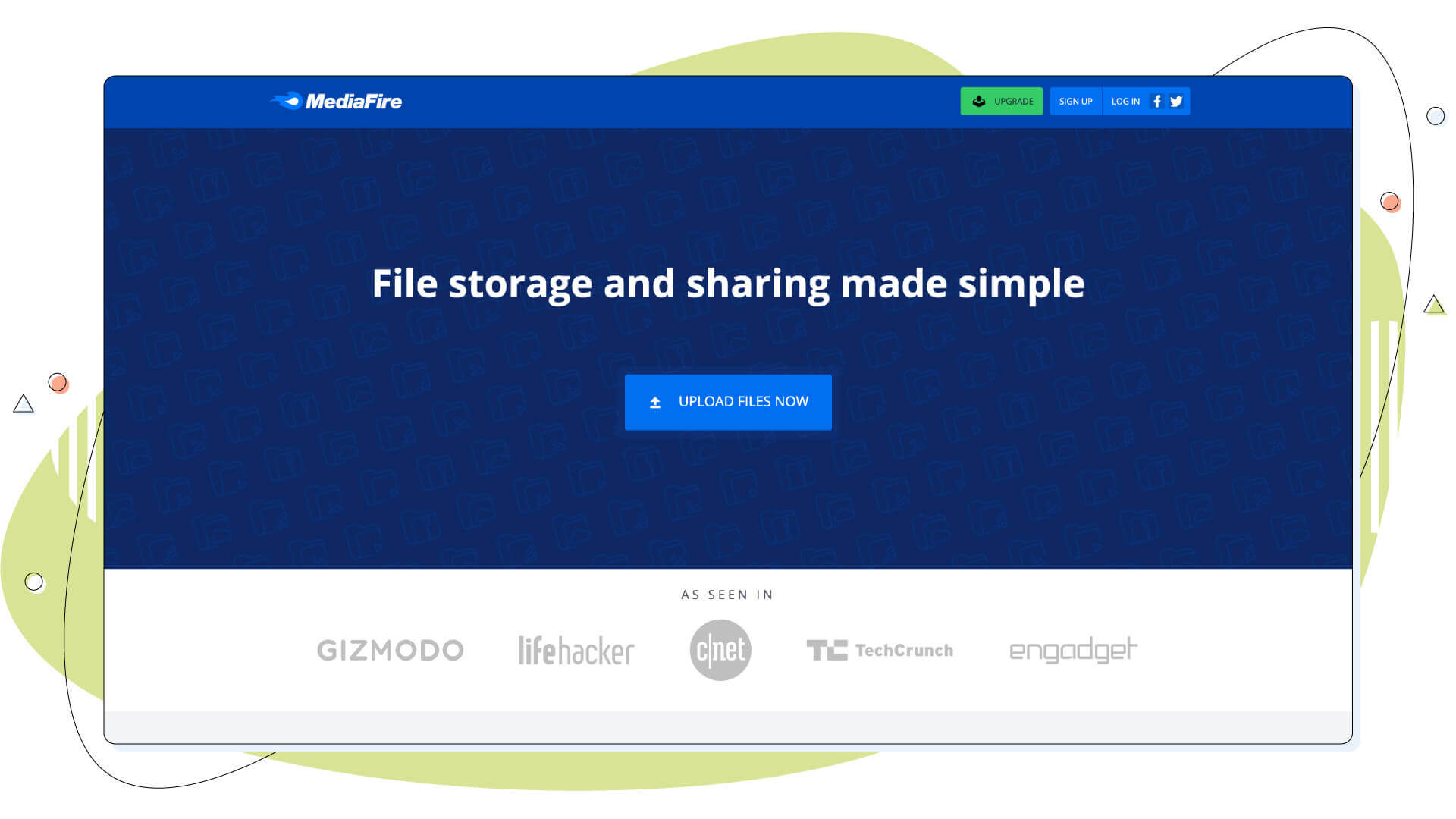 MediaFire
MediaFire offers users 10 GB of free storage and is popular for sharing large files and having an app available on many devices. The file hosting service used to give out plenty of free storage in its earlier days.
It has an easy-to-use web interface but is ad-supported, which means you'll see ads on the download pages. MediaFire also has a simple mobile app that makes it easy to access and share files on the go.
While the free option might be best for individuals, the ads make it less appealing for businesses, and that's why they also offer the Pro plan for $5.83 per month, bumping the total storage to 1TB and making it ad-free with the ability to use direct links to files and to download entire folders.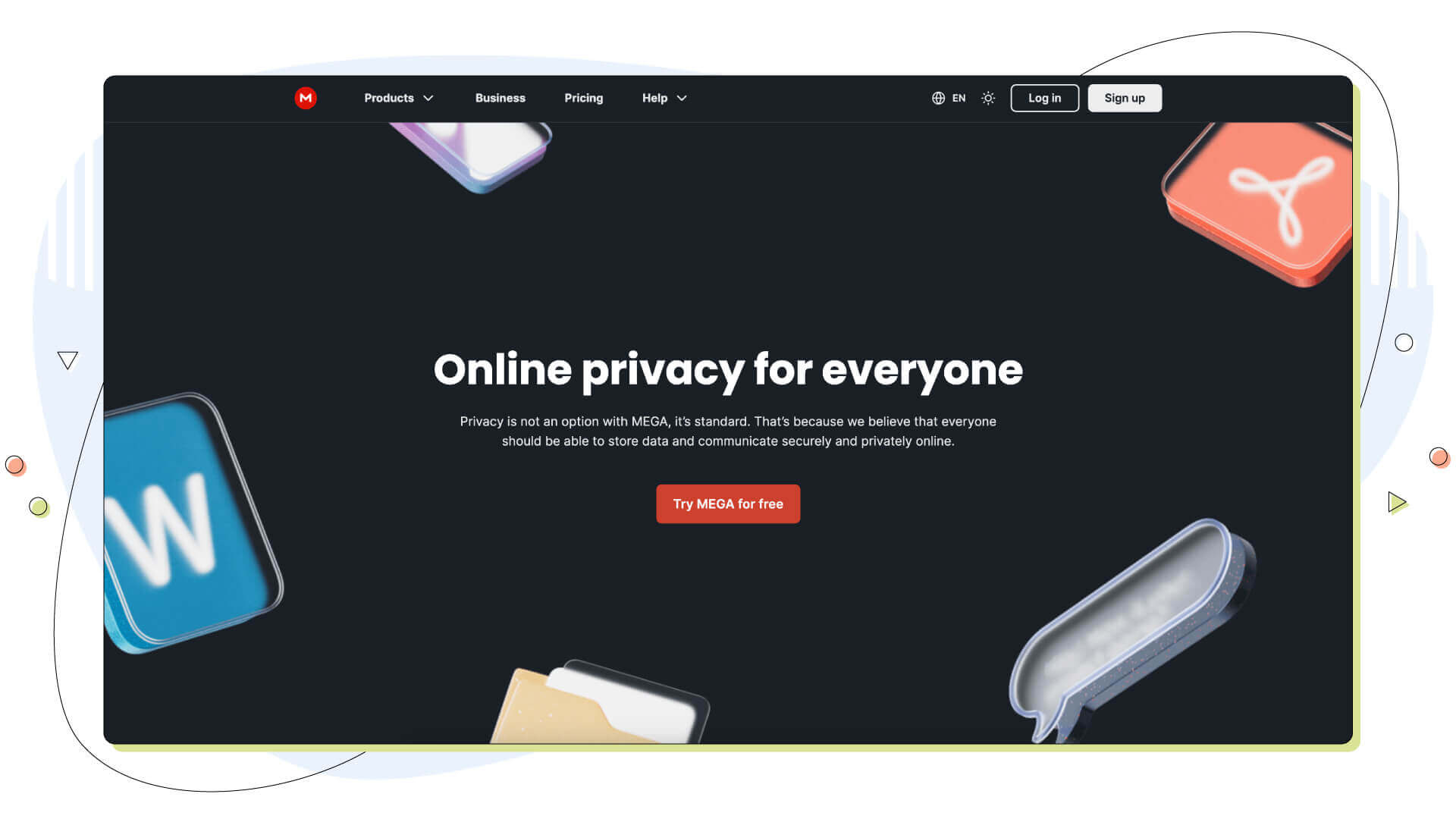 Mega
Mega is the next phase of a well-known file hosting and sharing website, which was shut down in 2012 by the United States Department of Justice over piracy allegations.
The new version is more inclined toward privacy and offers users 20GB of free storage; and is known for its robust security features, such as zero-knowledge encryption, meaning the company doesn't know the contents of each account, and its fast download speeds, even in the free plan.
It also has an intuitive and user-friendly interface that makes it easy to use. Mega also has a mobile app that allows users to access files from their phones.
pCloud
pCloud offers users 10GB of free storage and is known for its file-sharing and collaboration features. It has a user-friendly interface and allows users to share files with others without needing to create an account. pCloud's mobile app supports free accounts, too, making it easy to access files on the go.
The paid plans are split into annual and lifetime, starting at $199 and offering up to 500GB of storage. With additional features such as link expiration, file versioning, and password protection for links, pCloud is a great option for people who want more privacy and, of course, for businesses.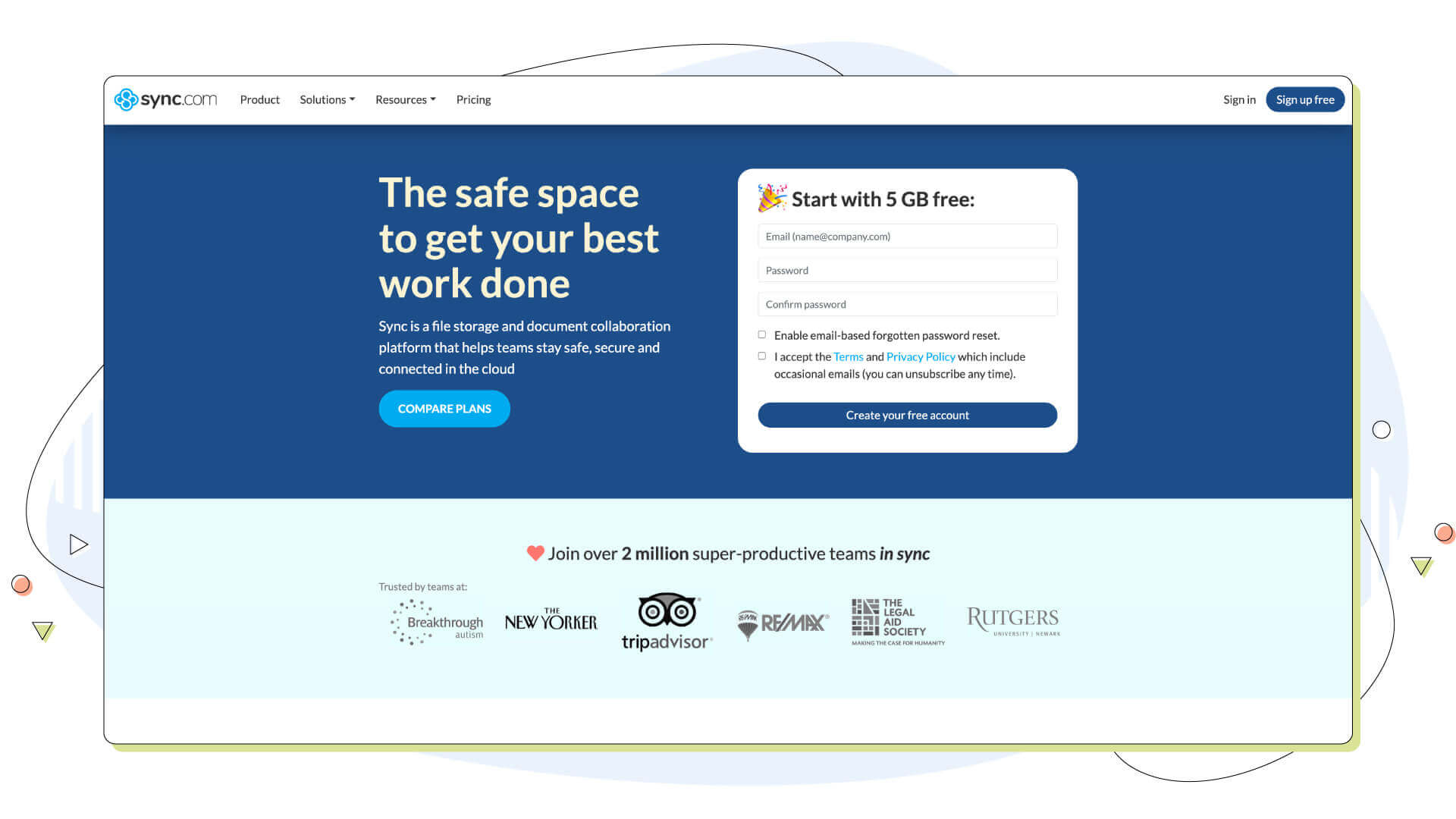 Sync.com
Sync.com is a great option for people needing secure cloud storage, but it's fairly limited to the other additions on our list. It offers users up to 5GB of free storage and has an unlimited version that starts at $15 per month (and per user). It's worth noting that the free version has a data transfer cap of 5GB per month.
All plans have end-to-end encryption, meaning that only the user can see the contents. Also, all plans support two-factor authentication for maximum security using a number of devices.
FileCloud
FileCloud is a powerful cloud storage solution offering paid options for secure file sharing and collaboration for business and individual users. Unfortunately, it doesn't come with a free option, like many file hosting companies in our comparison, but it focuses on businesses needing high-security measures or governmental institutions that need the safest of data transfers online.
Plans start at $6 or $12.50 for the fully managed solution, offering up to 1TB or even unlimited storage for teams of 10 or more people.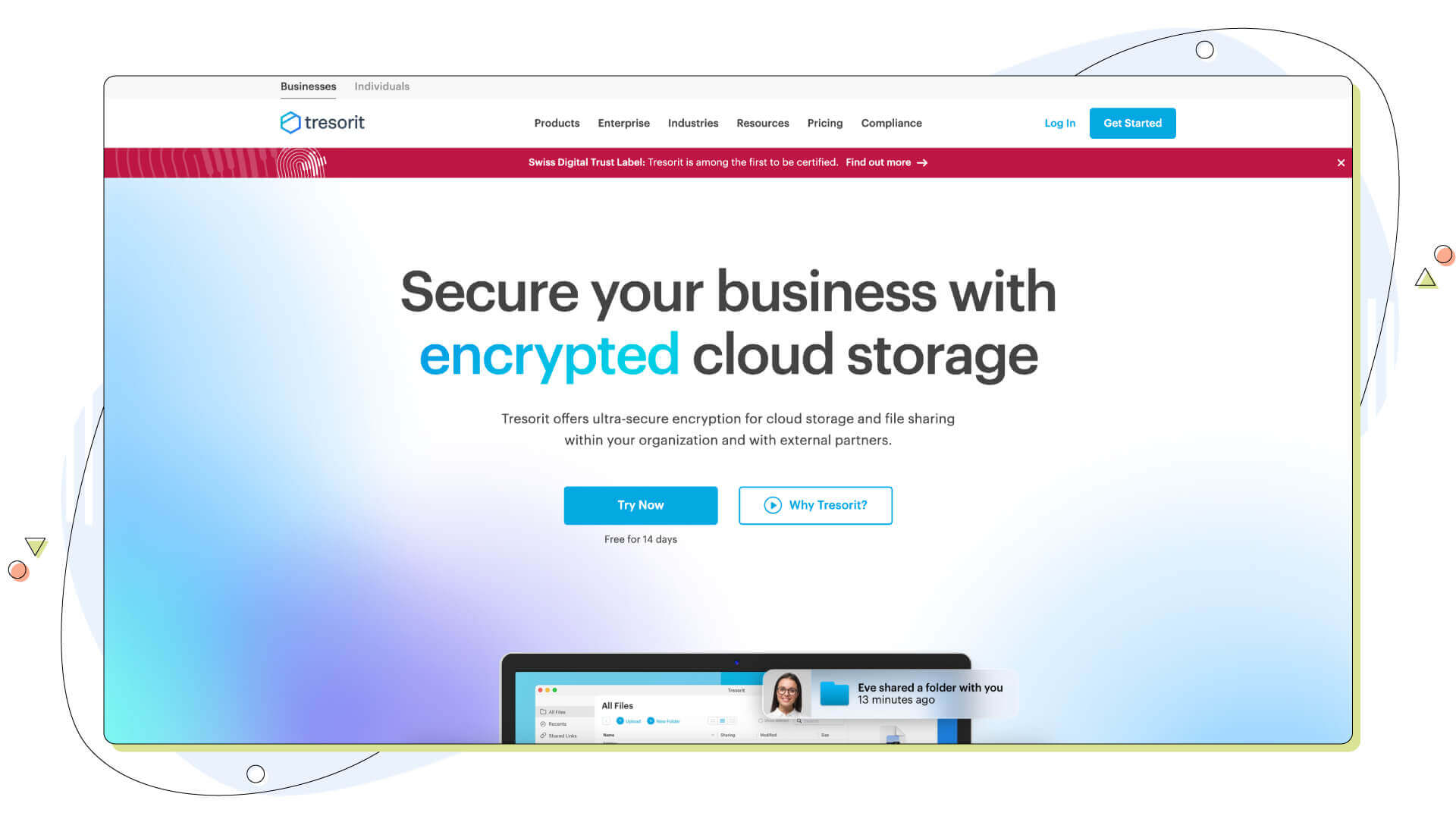 Tresorit
Another example is Tresorit, an encrypted cloud storage service with enterprise-grade security and top-level privacy standards.
All files stored in their servers are encrypted using advanced cryptography algorithms, meaning only those with the correct credentials can access them. Every file upload and download can also be tracked and monitored, giving users complete control over who has access to their data at all times.
Pricing starts at $14.50 for the Business Standard plan offering up to 1TB of storage, and can reach up to $19 for the Business Pro plan, which can hold up to 2TB of data.
WeTransfer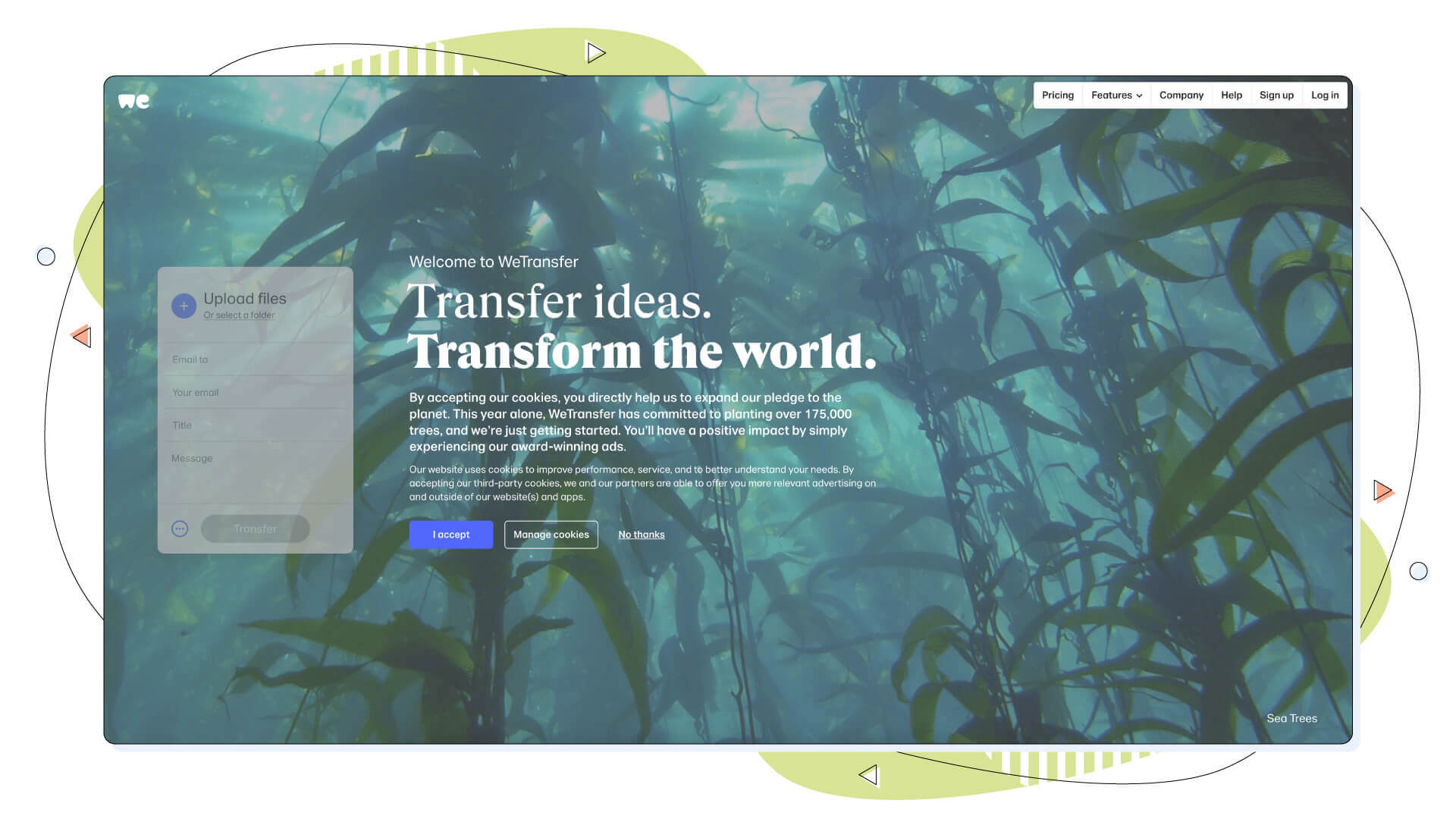 WeTransfer tends to be the go-to option for creative professionals who want to share bigger projects and demos with their colleagues or clients.
With the free plan, users can send files up to 2GB per transfer, while you don't need to verify the transfers. On the other hand, the Pro plan starts at $10 per month for transfers of up to 200GB of storage space.
WeTransfer is probably the easiest to work with because free users don't even need an account to send, upload, and share files on the service. You place the recipient's email on WeTransfer, and a secure link is sent to their inbox, making the process easy.
But, What's The Most Private Way to Send Files Online?
Despite numerous file storage providers claiming to have robust security infrastructure, doubts remain concerning their level of protection.
Protecting your privacy is of the utmost importance and should never be overlooked. So when it comes to securely sending files online, encryption is the way to go.
Encryption is essentially scrambling plain text data into a coded format, making it unreadable to anyone who isn't the recipient. There are numerous secure data sharing services available that offer end-to-end encryption for files you send online.
So if file safety is number one, consider looking for a cloud storage provider that has end-to-end encryption and supports two-factor authentication during login. This way, you can ensure your data is safe and secure, even if the provider's servers are breached.
Which Is the Best Cloud Storage Service For You?
Free file-sharing services have become increasingly popular regarding file sharing due to their numerous advantages, such as cost-effectiveness and convenience.
However, these services also have their share of disadvantages, so before choosing the best free file hosting and sharing service for you, it's important to consider your budget and needs first.
Cost can be an issue with some file hosting services since most file-sharing platforms offer paid options that grant additional features beyond those offered by the free versions. Although the promise of a completely free platform from Microsoft or Google is very enticing, let's take the time to consider why they offer so much more storage than the competition and how our personal data are being used.
Moreover, ensure you know the file types (like .zip files) accepted by different file-sharing services and parameters like storage size and bandwidth limits. After considering all these points, researching top file hosting companies should give you an idea of which service would be most appropriate based on your budget and needs.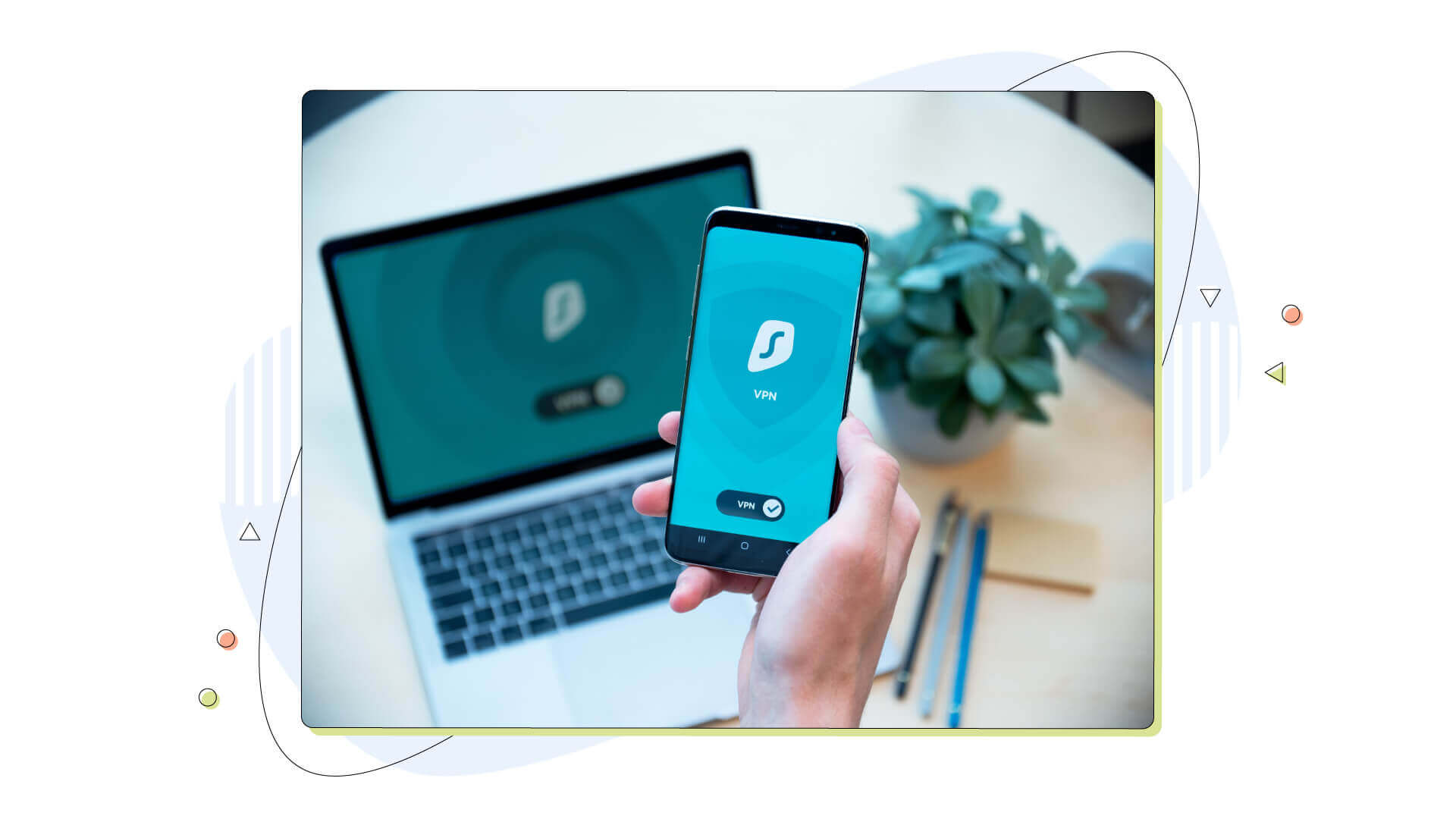 Tips for More Secure File Sharing
Whether you're file sharing for personal or business use, those file transfers need to remain secure and fast. Here are some tips to make your life a little more secure in the long run when using these cloud storage services.
Keep backups of your files in case something goes wrong.
Ensure you use reliable internet connections or VPNs so file sharing remains quick and safe.
Set up access levels depending on who can view the file, ensuring only the right people have access.
Change your account password frequently to ensure no leaks or data breaches can affect your online data.
These three tips are the holy grail for keeping your account secure, and they can make you worry-free for days.
Wrapping Things Up
File hosting and sharing can be a great way to quickly and easily transfer, store, and share data, and all the available companies have their own pros and cons. When choosing a cloud storage service, security should always be a top priority.
Dropbox, Google Drive, and OneDrive are the top-rated free file hosting and sharing services of the bunch; however, there is no one-size-fits-all solution. Consider your budget, storage space and security requirements, and access control. Having practically unlimited storage for your business is a virtue that's only available on paid plans, and some file hosting providers still offer large storage to cover most use-case scenarios.
Then, if you're using any file hosting or cloud storage service, no matter what type – make sure to keep backups of your files in a secure location so that if anything goes wrong, you still have access to your data.
With that said, go out there; check out the various file hosting services available for yourself – start small and experiment before going all in.