2020 was an atypical year. You may have found yourself with a lot more free time, allowing you to spend more energy on your photography hobby and realize that you can turn it into a business.
As you know, taking up photography requires more than just a camera. If you're looking for new gadgets to upgrade your outdated setup, you've come to the right place. Before you search for your new tools across the immensity of the internet, check out this brief review of the best tools for photographers.
In this post, we'll focus on:
The best reflectors for photographers.
The best laptops for photographers.
The best hard drives for photographers.
The best printers for photographers.
The best folio boxes for photographers.
We've selected a good entry-level option for most of these categories, including a versatile, mid-tier option, and a high-tier option. So, regardless of your budget, you're likely to find the right tool for you on this list.
The Best Reflectors for Photographers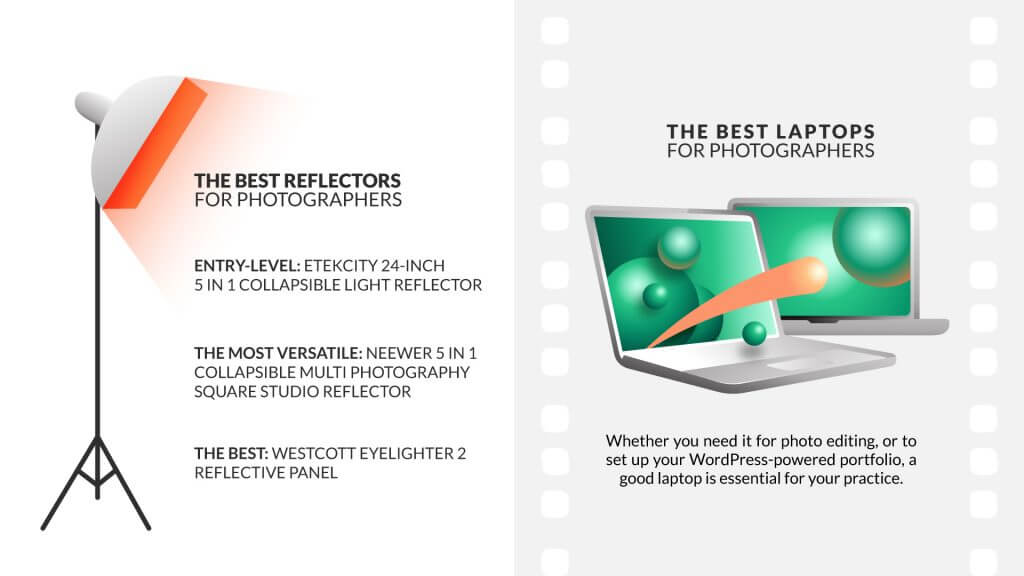 Just like colour, light is a language of its own. When used correctly, light will add a new dimension of meaning to your work.
But you will find that, in most photoshoots, you don't just show up and have the lighting you would like to capture. No matter the quality of the lens or the camera, if you can't control the lighting, you're in trouble. That's why you need a reliable reflector.
At the most basic level, a reflector is a piece of reflective fabric on a portable frame. Different fabric colours provide different light tones, giving you more control of the scene. Having a good reflector is almost mandatory in portrait photography since you'll need to apply light evocatively on the subject's face. In this section, we'll take a look at three of the best reflectors for photographers.
Entry-level: Etekcity 24" 5-in-1 Collapsible Light Reflector
If you're just starting out and don't want to compromise your budget, the Etekcity's 5-in-1 collapsible photography light reflector provides a portable but sturdy structure. This reflector is available in five colour options (translucent, gold, silver, black, and white). The only drawback is that it doesn't have any handles. Overall, this reflector serves its purpose, and it's a good choice for its price. It retails at $14.99.
The most versatile: Neewer 5-in-1 Collapsible Multi Photography Square Studio Reflector
This 32" 5-in-1 reflector comes in popular colours: gold, silver, white, black, and translucent. This reflector offers the same versatility as the one from Etekcity but has two grips on the edge. This detail makes for more comfortable usage. The reflector has a flexible and lightweight structure, and it comes with a sturdy carrying pouch. It can be found on Amazon for $24.99, plus shipping.
The best: Westcott Eyelighter 2 Reflective Panel
If you have a larger budget, the Westcott Eyelighter 2 Reflective Panel should be your go-to choice. The panel's curved shape provides a perfect reflection, making it ideal for portraiture, weddings, and corporate headshots. This reflector is made of high-quality materials and features easy-to-adjust tension knobs. This reflective panel is quite large, making it difficult to transport, so it is best suited for indoor and studio use. It retails for $199.90.
The Best Laptops for Photographers
No matter if you're a newbie or a well-established professional, picking the best computer for photographers will facilitate your work and is an excellent long-term investment. Whether you need it for photo editing or to set up your WordPress-powered portfolio, a good laptop is essential for your practice.
Entry-level: Acer Swift 3 (14", 2020)
This laptop may not look as fancy as a brand new MacBook, but it brings almost the same computing power for half the price. It has a 4K screen and a comfortable keyboard, ideal for long workdays. Additionally, the aluminum frame makes it a very resistant computer. The 14" model of the Acer Swift 3 can be found on Amazon for $680.
The most versatile: MacBook Pro M1 2020
MacBooks are usually the number one choice for multimedia designers, and the latest Pro M1 model is no exception. It comes with either a 13" and 16" LED screen and the infamous Touch Bar, which adds contextual buttons and shortcuts, making it ideal for using photo editing software. The 8 core GPU and CPU make the MacBook a powerful machine, suitable for heavy graphic processing work. The 13'' MacBook retails at $1899.
The best: Lenovo ThinkPad P1
Staying true to IBM's tradition, the Lenovo ThinkPad P1 is a powerhouse in the laptop world. Its Core i9 processor and NVidia Quadro P2000 graphics card make this ThinkPad one of the best laptops for photographers. Considering its power, the computer has a relatively thin profile, at only 18mm thick. It features a 15", 4K LED display, which supports 100% of the AdobeRGB colour space. This laptop can be found on Amazon for approximately $2700.
The Best External Hard Drives for Photographers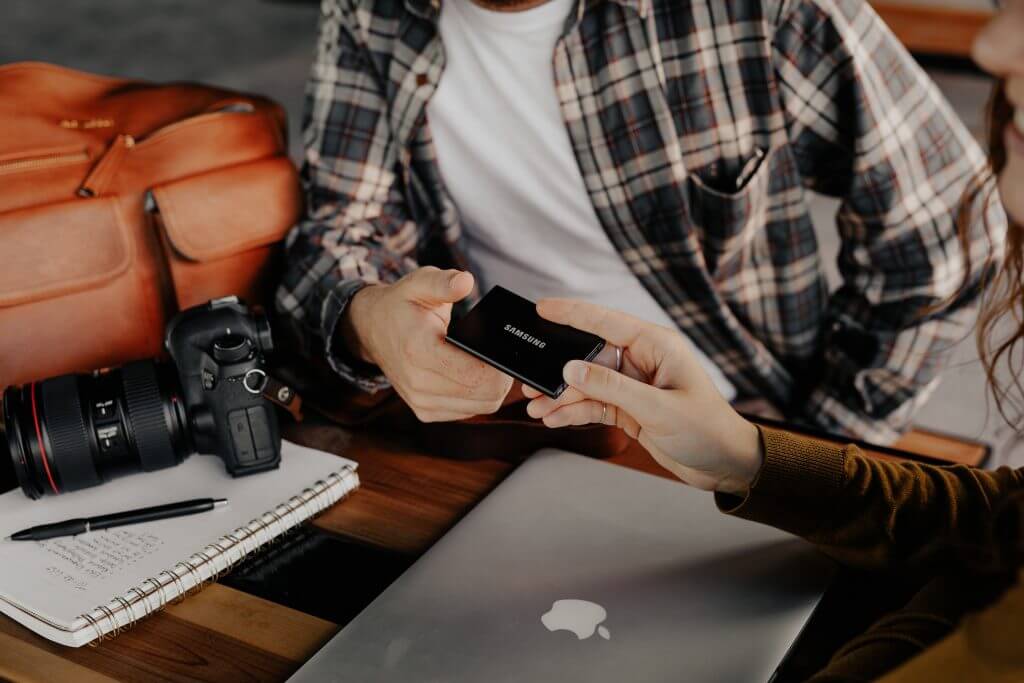 Having an external storage device has become essential for anyone who works with media. It allows you to swiftly manage all your work without overloading your computer's hard drive with thousands of heavy files. Here are 3 of the best hard drives for photographers:
Entry-level: Seagate Backup Plus 5TB
The 5-terabyte capacity of this Seagate hard drive means that you may never run out of space. There are a lot of texture and colour combinations available, which make the device very stylish. It comes with two months of free subscription to Adobe Creative Cloud, allowing the buyer to try essential photo editing tools like Lightroom CC and Photoshop CC. This free subscription is a handy gift if you're bootstrapping your photography business. As noted by leading photography site Fstoppers, this hard drive offers excellent value for its price. It retails for $100.
The most versatile: SanDisk Extreme Portable SSD
Prepared to endure harsh conditions, this heavy-duty SSD drive is very compact and is highly recommended for travelling photographers. It comes with up to 2TB of solid-state storage, which means great data transfer performance. This hard drive is highly resistant to water, shock, and dust, and offers low energy consumption. It's available at different capacities, ranging from $72 to $499.99.
The best: Samsung T7 Touch Portable SSD
Don't let the numbers fool you: while it doesn't have the largest storage capacity in the market, this 2TB Solid State Drive outperforms any other hard drive in data transfer speed (1000MB/s). It has a metal casing that protects it from falls of up to 2 meters, and it has a 256-bit encryption feature unlockable with a touch key. Those characteristics may make the T7 the best external hard drive for photographers. It sells for $299.99, so it's a great product at a great price point.
The Best Printers for Photographers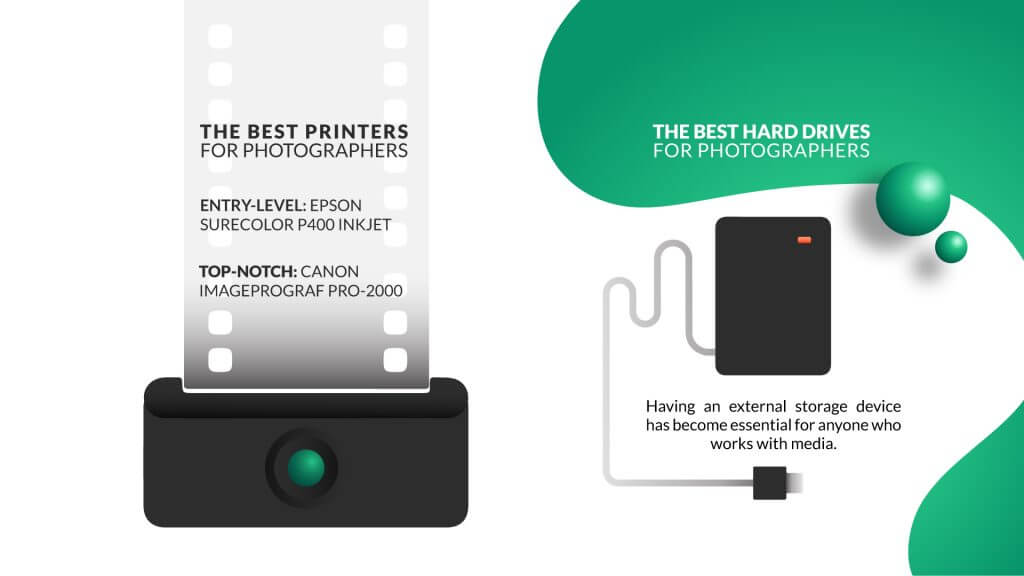 A good printer is essential if you plan on selling physical copies of your work. Some inkjet printers can rival high-end printing services, and their multi-cartridge systems allow users to print high definition colours at a small cost per print.
We've selected two of the best printers for photographers, so you can produce high-quality prints while protecting your profit margin.
Entry-level: Epson SureColor P400 Inkjet
This ultra-compact printer fits on a tiny desk. It can deliver images up to a size of 13×19". Its Claria 6-colour ink system provides a wide array of colours and can print 4×6" photos in less than 30 seconds. With a price rounding up $500, it is perfect for an entry-level photographer working with a tight budget.
Top-notch: Canon imagePROGRAF PRO-2000
If you look for the best printer for photographers, this IF Design Award winner will appear as a serious contender. The Canon imagePROGRAF PRO-2000 can print media up to 24" wide with a resolution of 2400 x 1200 dpi, making it suitable for printing large photos. The Pro-2000 features an integrated 320GB hard drive and 16-bit software that makes for a seamless workflow with Adobe Suite. Its availability is extremely limited, so if this is the option for you, you'll need to consult a high-end retailer in your location.
The Best Folio Boxes for Photographers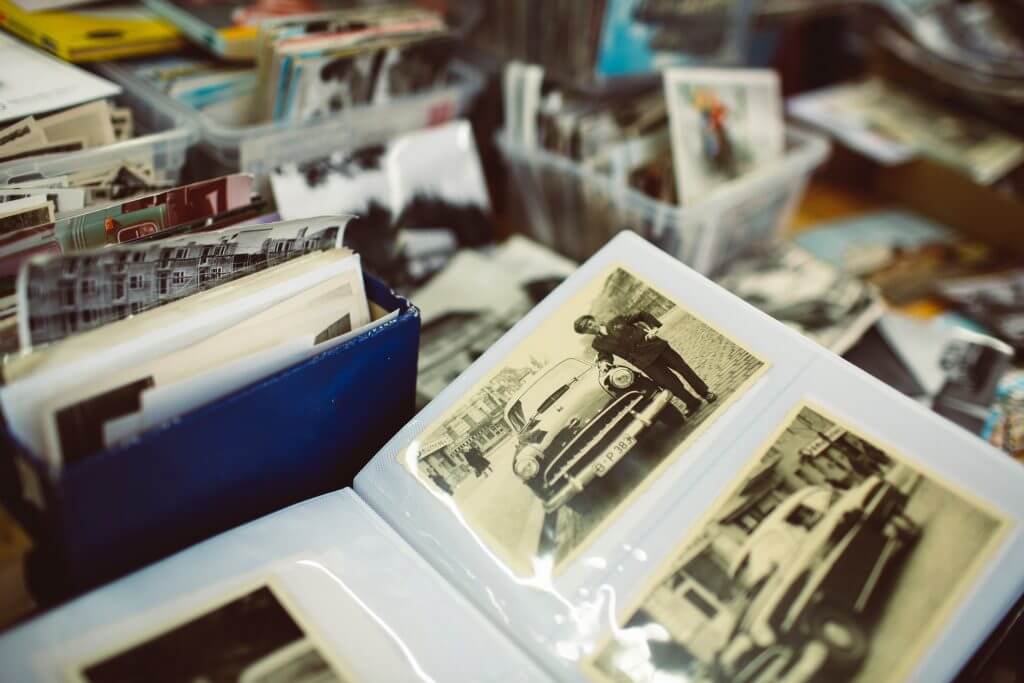 The way you showcase your work can either open up a universe of new professional opportunities or limit your outreach. And, if you're photographing the most valuable moments of your clients' lives, offering them a personalized folio box can leave a great lasting impression and add to your bottom line. Let's take a look at two companies creating some of the best folio boxes for photographers.
Design Aglow
Design Aglow has more than 15 years of experience helping photographers succeed in their projects. The company makes exclusive folio boxes with modern designs. You can choose between a capacity of 10 or 20 photos and different opening methods for a fully customized experience.
folioboxes.com by nPhoto
If you want a more authentic and intimate customization experience, you may want to take a look at the amazing work of folioboxes.com. They make fully customizable folio boxes that enhance the value of your photography. And, with their online preview tool, you can quickly build your box to your taste – or the taste of your clients.
How to Choose the Best Tools for Photographers
In this post, we compiled some of the best tools for photographers. The photography world is full of gadgets and highly specific tools. Before entering a buying frenzy, it is wise to define your needs carefully. Will you focus on artistic photography or catalogue photoshoots? Prepare to invest in high-quality lighting and reflectors. Shooting sports events or wildlife photography? Look for a sturdy storage device that resists rough treatment. The kind of work you're going to do will define the setup you will need. One of the most exciting moments when starting a new venture is choosing the job's adequate tools. If you're a beginner, having the right tools may help you take your abilities to the next level.
As you move forward in your photography career, you will find many new challenges and needs. This post is far from being the definitive guide to equipment choices, but we hope it helped you to make better buying decisions in the short term. Remember that, while having the right gear is always important, the key to success will be your talent and dedication. Good luck!
Please note that the pricing in this blog post is current as of the date of publication and is subject to change at any time.