Are you thinking about giving your website a new look? There is something particularly exciting about starting fresh every new year, and this is the best time to give your WordPress theme a makeover. Still, changing your website image can be a terrifying thought, especially when you're not sure how to do it.
WordPress is a brilliant platform for creating and managing websites, but its most attractive feature is that it is very easy to master. The best way to start your website makeover is by taking the necessary precautions before making the theme switch.
In this article, we will break down every aspect you should consider to install your new WordPress theme like a pro. You'll get an easy-to-follow, 6-step guide that will help you navigate through this process, and offer your users one amazing journey from the first time they come to your new theme website.
Here we go!
1. Keep Track of Your Current Theme Customizations
If you are an existing WordPress user, you probably have made some changes to your current WordPress theme and forgot about it. WordPress makes it so easy to troubleshoot issues that sometimes it's hard to keep track of every configuration or code that you changed or added.
Make sure to take notes of such changes. Go through your theme files and write down any additional code that you added.
2. Backup Your WordPress Site
The most critical step before any modification to your website is creating a backup. With a proper backup of your WordPress site, you can quickly restore things to your previous theme in case anything goes wrong, or if you decide that the new look is not what you had planned for.
Many hosting providers offer daily or weekly backups of your website. This service allows you to get a copy of the last working version of your website in case the worst happens. A good backup service will be automated, easy to use, and will have multiple restore points. 
3. Choose the Perfect WordPress Theme
Your website theme is the face of your online business. It determines how your business is perceived, so picking the right WordPress theme should be a well-thought decision.
Consider Your Budget
Like it or not, your budget plays an essential role in any makeover, and your website is no exception. Luckily WordPress supports thousands of various themes with high-quality design and affordability.
Whether you are starting on a tight budget or are looking for a premium solution, rest assured as there's a WordPress theme for your needs. It is possible to find high-quality WordPress themes even without spending a fortune. You'll only need to invest a little time shopping around.
Don't Forget Your Website's Purpose
Every website's purpose is different. Your WordPress theme should complement the content of your website, whether it is a small business blog or an e-commerce site. Your layout, colors, and other design elements of your website are dictated by the theme you choose. Make sure that the new theme matches your website's purpose and your brand.
Strive For Simplicity
When choosing a WordPress theme it is better to look for a theme that looks good but doesn't compromise usability. Determine which features are essential and which ones you can live without. Keep in mind that all the features that don't come out of the box can be integrated with the help of plugins.
Think about this: How efficient your website is determines everything, from user experience to SEO and conversion rates.
Show off Your Personality
As a WordPress user, having access to tens of thousands of themes may make you feel overwhelmed, and finding the right one can be a hard decision. How can you choose the perfect one for your site?

Design is subjective, but your website personality is unique. Choose a theme that expresses your brand's personality, and that will help you accomplish your business goals. Remember that colors increase brand recognition as well, so try to match your color scheme with your brand visual identity.
Make Sure You Have a Responsive WordPress Theme
We are multi-screen users (just think about how many devices you currently have). This is why it's important for your site to be viewable across as many devices as possible. Having a responsive design means that your site is compatible with mobile devices. A responsive site adjusts content to the mobile viewport, has menus thought for mobile, and includes widgets that are easy to navigate. Most WordPress themes are already responsive by default. Keep in mind that there are still some sellers who are offering fixed-width layouts that are not mobile-friendly at all. Make sure that the theme you are choosing for your website is mobile-friendly.
4. Check Your New Theme Compatibility
You have chosen a new versatile, functional, high-quality WordPress theme that aligns with your website goals and personality. Now it is time to check its compatibility. But what does compatibility mean? Basically, your theme needs to run smoothly across every platform and browser.
PHP Version Compatibility
You may not know it, but your WordPress website is running on PHP. Every WordPress website, theme, and plugin that works with WordPress runs on PHP script language. PHP is one of the most popular script languages used today. It is a server-side language, which means that every action is executed on the website owner's computer, using their server and resources.
It's critical to your new WordPress theme to use the latest PHP version. Luckily, you can rely on plugins like PHP Compatibility Checker. This simple plugin checks your website's theme and shows any compatibility issues. It also checks the compatibility of all your installed plugins. Any questions PHP Compatibility Checker detects are categorized into errors and warnings, with the file and code line number, so you can identify where the problem is.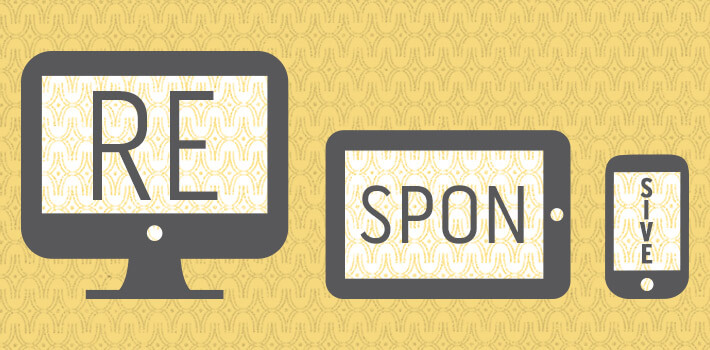 Responsiveness
The most effective way to test the responsiveness of your new theme is by resizing your browser screen. As you resize your browser, your theme's layout will adjust itself to the screen width.
Browser Compatibility
Finally, you want to make sure that your website looks good regardless of the browser. Most WordPress theme developers test their themes using a variety of browser compatibility tools.
Generally, you can find information about theme compatibility in the theme details, but take the time to test out the theme for yourself in Chrome, Edge, Safari, and Firefox, so you can be sure most users will have a good experience with your site.
5. Transfer Your Widgets
Widgets are small programs on your WordPress website that perform specific functions in particular areas of your website. They are generally the sidebars, footers, or headers of your WordPress theme, and you can move them around using the drag and drop feature. Track the widget areas in your current theme by going to the Appearance >Widgets menu.
Keep in mind that once you activate a new theme, some of your widgets might disappear. Don't panic. Your site will retain those widgets with all of their previous settings. You can find them in the Inactive Widgets list section, and all you need to do is drag them out and insert them into your new theme's widget areas.
6. Install Your New WordPress Theme
Now that you found your perfect new look, it is time to get it going! You can add your WordPress theme to your website in a few simple steps:
Log into your WordPress website, go to Appearance > Themes in the WordPress dashboard, and click Add New.
Find the new theme you have chosen in your Theme directory, and click Install.
Use the Live Preview feature to see how your website will look with the new theme. Is your theme everything you imagined? Changing themes is a big deal, so when you are sure about your decision, click Activate to finish adding it to your website.
Some themes will require more steps than others, so we recommend reading through any instructions that come with your chosen theme regarding installation.
7. Test Your New Theme Thoroughly
With your new theme installed and activated, it is time to make sure your new site not only looks its very best but that it also works perfectly. Testing your new WordPress theme is quite simple, but you need to be as thorough as possible.
Website Display
Let's start by visiting each of the pages on your website and checking that every element is displaying correctly. Pay special attention to menus, sidebars, content, headers, and footers. Check that the loading time of every page is the same (or faster), compared to your previous theme.
Readable Posts
Some WordPress themes can impose odd layouts for your posts. By choosing posts at random and verifying that they are displaying in the format you wanted, you can make sure all of your content is readable.
Use a Plugin
There are many available plugins to help you ensure that your theme is 100% WordPress-compliant. WordPress Theme Check is one of them. This plugin maintained and updated by WordPress developers, checks for legacy functions, hidden files, required functions and attributes, and much more.
8. Let Your Users Know
A great way to improve your theme is to encourage user experience testing. By letting your users know you are using a new WordPress theme, you can expect to get bug reports. You can also ask for feedback from your visitors and customers via social media. Users love being heard and enjoy seeing that work is getting done based on their feedback.
Sharing your new theme and putting it out there is the fastest way to work on the little things that might have gone unnoticed or even to identify and fix important issues. Remember that having a great user experience is essential to achieve your website goals. Also, it is the most critical factor for SEO and conversions.
When switching your WordPress theme, follow this step by step process to get your new website look exactly the way you intended, and offer a great user journey to your visitors.

Have you changed your WordPress theme? Did you run into any issues with it? Let us know!