We live in a world dominated by AI tools, and despite this technology recently becoming broadly available, plenty of tools already want to change a lot about how we write and produce content.
It all started with ChatGPT, an already popular AI tool with a chat interface where anyone can ask questions and get relevant – and sometimes even bizarre – answers.
Although AI tools haven't been in the foreground for very long, the benefits they can provide a small business are significant. They won't change your operations to the point where you'll be replaced by a robot boss who insists on staff meetings at 3 a.m.! They're here to lend a helping hand.
There are AI-powered tools that can help you surpass your writer's block, create content from scratch, and improve your marketing materials, among many more.
This blog post will give you a list of the top eight AI writing tools for businesses. We'll discuss each tool's features and pricing and highlight each tool's use case. We'll also provide examples of how businesses can use each tool.
What is an AI Writing Tool?
As we said earlier, an AI writing tool is a game-changer for businesses of all kinds, as it offers many benefits. Imagine having an intelligent assistant that can effortlessly generate high-quality content anywhere and anytime you want it. Another relevant game changer is HostPapa's web hosting plans, which also offer plenty of features at an affordable pricing package.
But what exactly makes these tools so remarkable?
At their core, every AI tool leverages advanced natural language processing algorithms (commonly referred to as NLP) and machine learning techniques (ML). The same things are used for AI writing tools to understand human language, context, and writing patterns.
Imagine a vast tree-like structure consisting of countless words and sentences that assist machines in understanding the meaning behind them. The beauty of AI writing tools lies in their versatility.
From crafting persuasive marketing copy to generating informative articles, AI writing tools could be a valuable asset in your content creation arsenal.
(Why) Should I Use an AI Writing Tool?
AI writing tools are becoming increasingly popular and for good reason. They offer a ton of benefits that can help businesses save time, improve the quality of their content, and reduce costs.
The question of whether you should use AI tools hinges on what exactly you are trying to achieve. It's vital to recognize that a genuine human is better at being creative and eventually fulfilling a business's objectives and aspirations than an AI tool. It's also very important to note that AI-generated content won't go against Google's guidelines, and if it adheres to the people-first philosophy, you're good to go!
To answer the why, we need to look closely at what problems these tools solve:
Increased productivity: An AI writer can generate content much faster than human writers. This can free up your team to focus on other tasks, such as marketing, sales, or customer service-related content.
Improved content quality: AI writers can use their knowledge of grammar, syntax, and style to create content that is clear, concise, and engaging. They might not create better and more creative content than you, but sometimes they can offer a fresh new angle for something you didn't think of before.
Reduced costs: AI writers can't replace the need for human writers, but they can surely help them cover more ground faster. Ultimately this saves your business precious money that can be invested elsewhere.
In addition to those benefits, with an AI writing tool, you're able to:
Brainstorm new ideas for content or marketing
Write different kinds of content, such as blog posts, product descriptions, and social media posts
Optimize your content for search engines
Personalize your content for different audiences
Tips for Choosing the Right AI Writing Tool
Having all these great features can accelerate the growth of your business and make all the business processes run like clockwork. But overspending on something you won't use will be a waste of resources and time from your side.
So here are three core tips for choosing the right AI writing tool.
Consider your budget. AI writing tools can range in price from free to hundreds of dollars per month.
Think about the features you need. Some AI writing tools offer more features than others, such as brainstorming ideas, writing different kinds of content, and optimizing your content for search engines.
Read reviews. There are several websites that offer reviews of AI writing tools. This can help you compare different tools and choose the one that is right for you. For free AI tools, be sure to check them or read other people's experiences on how to get the most out of them.
The Top 8 AI Writing Tools (Paid)
Let's explore some of the unique AI writing tools that are making waves in the industry. We'll have eight options and include some notable mentions you can check out.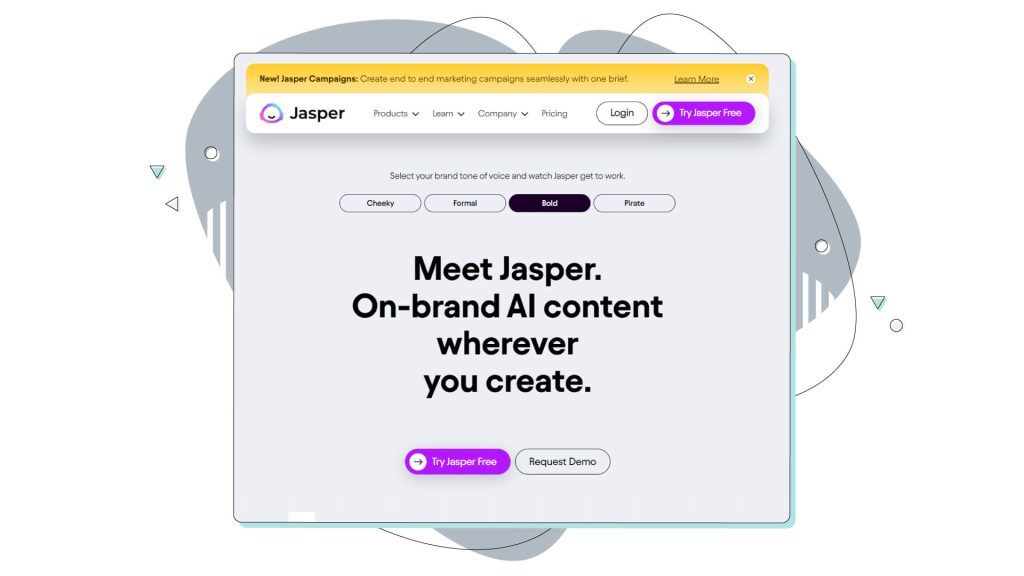 Jasper combines the power of AI with natural language generation to create engaging and personalized content. Its power lies in its templates which range from simple emails to blog posts.
Its intuitive interface makes it an ideal choice for businesses of all sizes. Pricing starts at $39/month.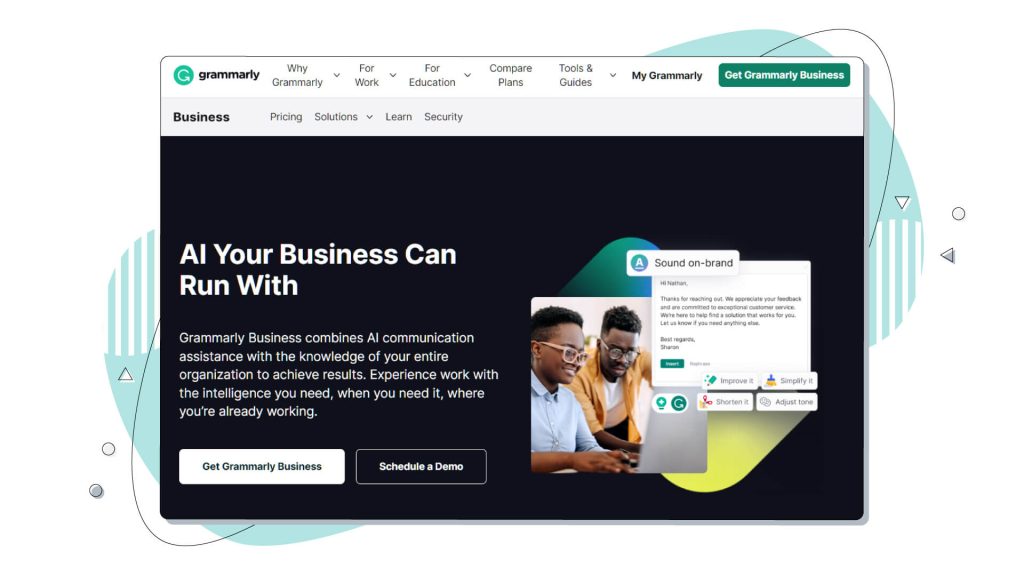 Grammarly Business is a browser-based AI tool that enhances your writing in real time. Grammarly is best known for its grammar correction abilities and writing suggestions for emails and other content. Thanks to recent updates, it not only helps with grammar and spelling, but also offers tips for clarity and conciseness.
The GrammarlyGo assistant is a valuable tool that integrates into your writing process. It assists in rephrasing sentences and provides valuable feedback on areas that need improvement.
The tool works both via its own web interface and in every text field online, including Google Docs. Pricing starts at $15/month and scales with additional co-workers using the tool.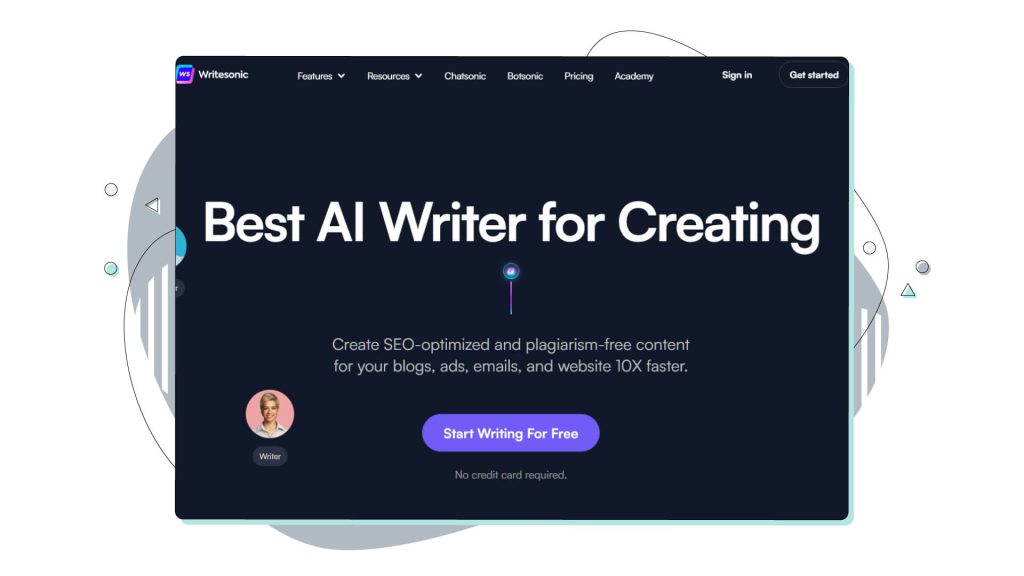 Writesonic utilizes AI to generate high-quality content across various formats, including blog posts, social media captions, and product descriptions. Its user-friendly interface and affordable pricing, starting at $12.67/month, make it a popular choice among businesses.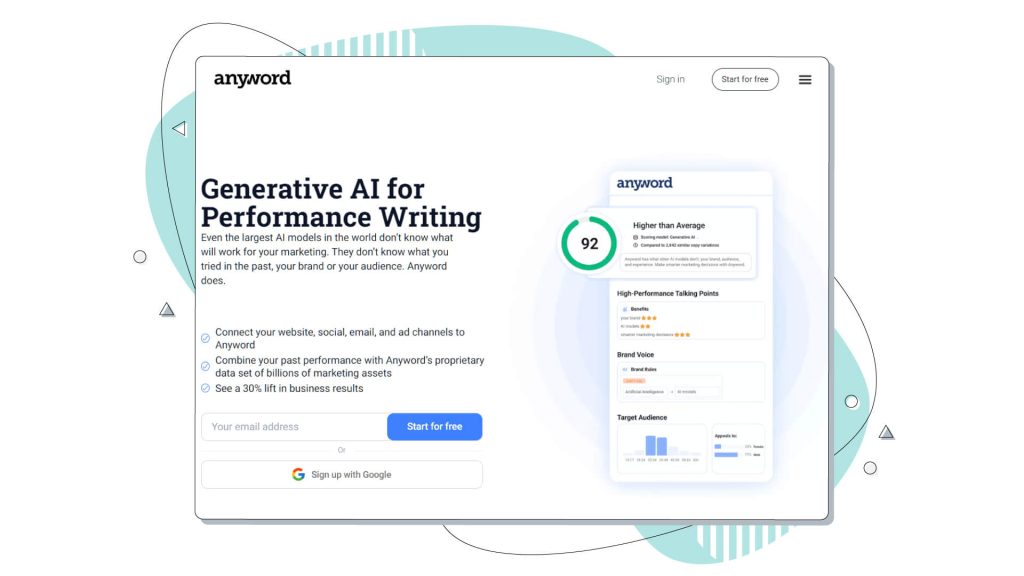 Anyword specializes in AI-driven copywriting, delivering tailored content for ads, emails, landing pages, and more. With its optimization capabilities, it helps maximize conversion rates and boost marketing campaigns. Pricing is available upon request.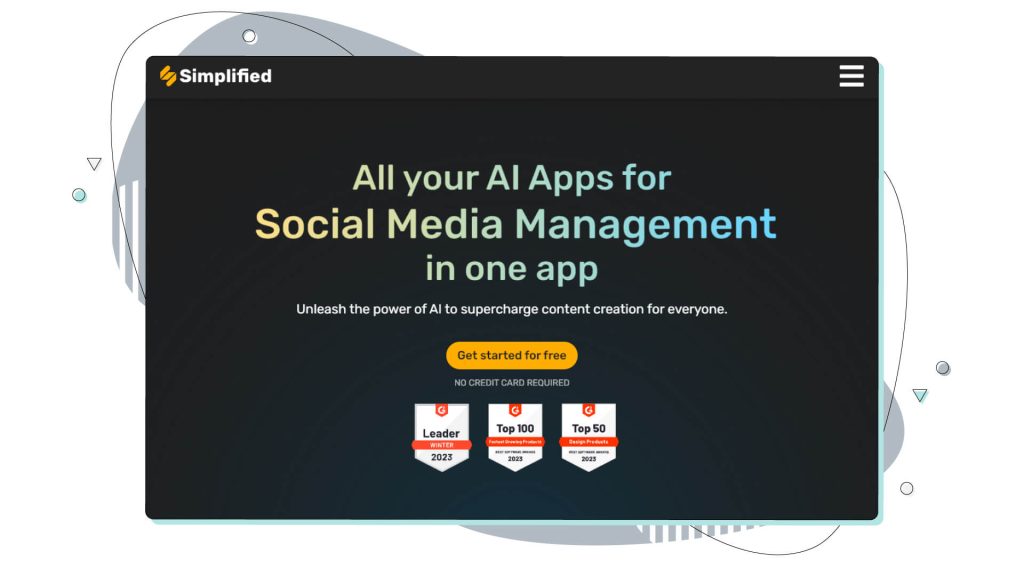 Simplified harnesses the power of AI to (you guessed it) simplify and streamline the content creation process. It offers AI-generated outlines and suggestions to help you structure your writing effectively.
With its user-friendly interface and range of features, Simplified is an excellent choice for businesses seeking efficient content creation. Pricing starts at $20/month.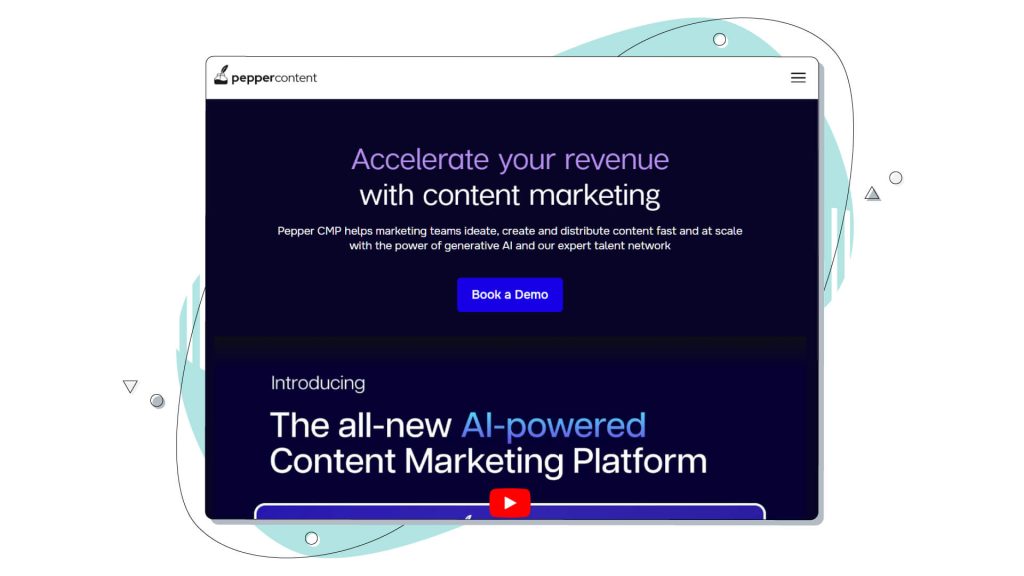 Pepper Content is an AI-powered platform that connects businesses with skilled writers and content creators.
Pepper Content deploys AI algorithms to pair businesses with writers that fit their specific needs. Boasting a wide-ranging network of writers and flexible pricing plans, it offers businesses an effortless approach to outsourcing their content creation needs.
7. Smart Copy (former Snazzy AI)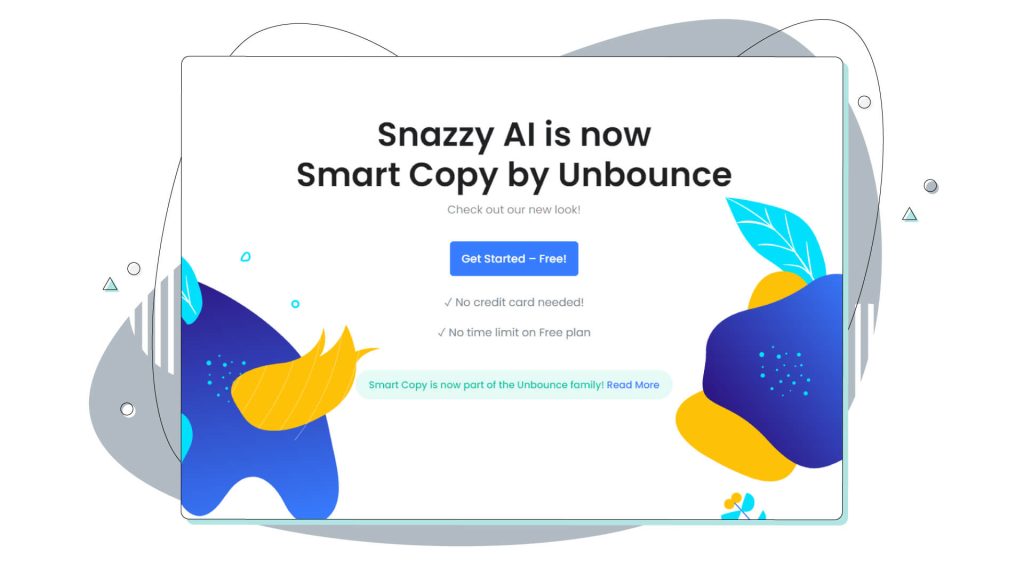 Smart Copy is an AI writing tool that focuses on creating high-converting copy for eCommerce businesses. It was widely known as Snazzy AI, but it has been bought by Unbounce and rebranded as Smart Copy.
It can generate product descriptions, landing page content, and ad copy that resonates with customers. Smart Copy offers flexible pricing plans to accommodate businesses of different sizes and needs.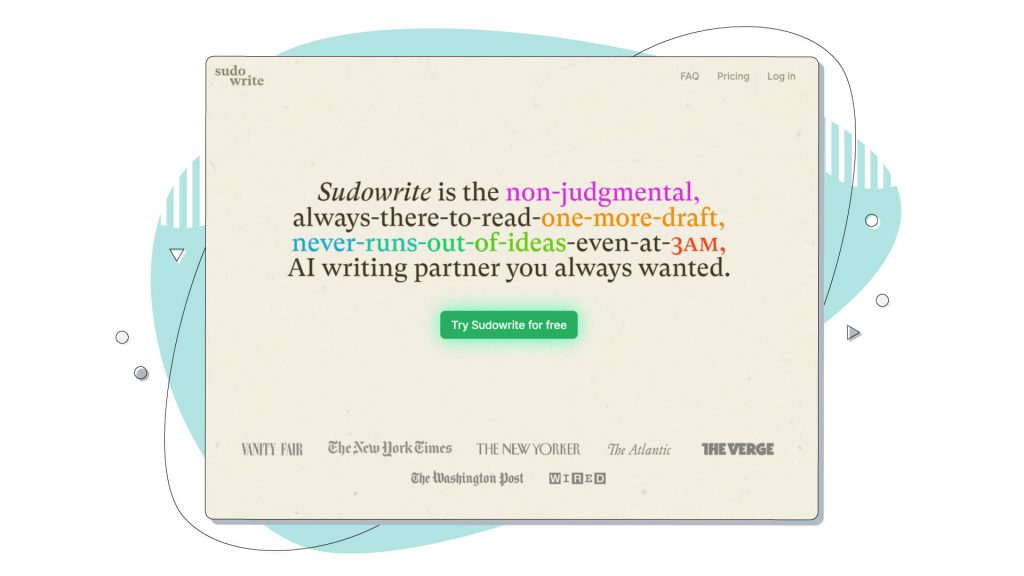 Sudowrite is an AI writing tool that inherited the ability to generate different writing styles and tones. Most importantly, Sudowrite is considered an AI novel-writing platform where pseudo-writers can have their take on creating captivating stories.
Sudowrite caters more to the imaginative crowd, focusing on supporting novelists rather than bloggers. However, its features can aid in overcoming writer's block for any type of business. The plans have steeper pricing, starting at $19/month.
8 Affordable or Free AI Tools to Consider
Not all AI writing tools are created equal. Some are more expensive than others, while some offer more features. If you're on a budget, there are still some affordable AI services that you can consider.
Here are a few affordable or free AI tools, including AI text generators, and AI writers, that offer great value for businesses: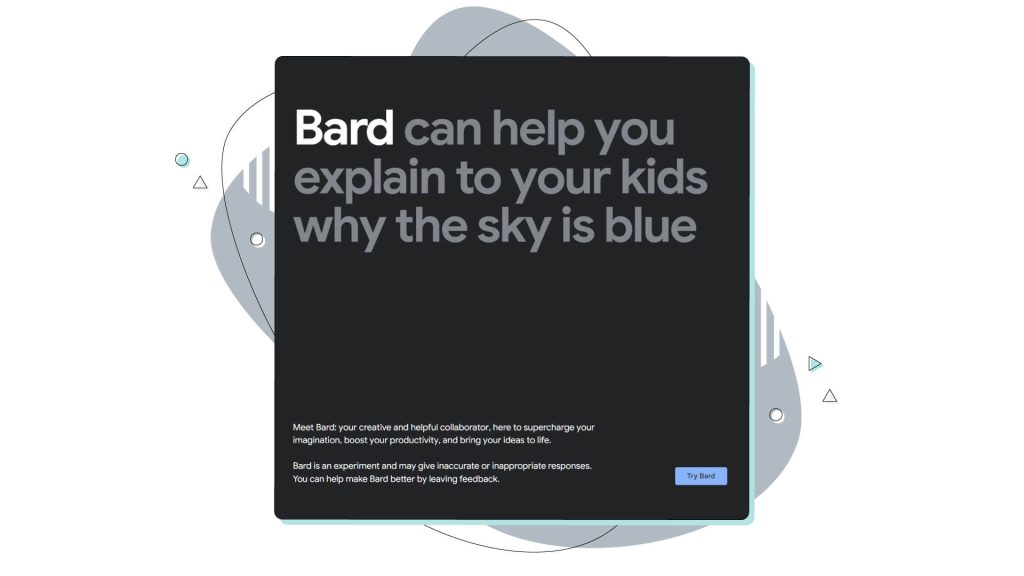 Google's Bard initially experienced a setback with its first demo due to inaccurate information, following the ChatGPT's blaze. It's a chatbot that can be of great assistance much like its rival.
But, unlike ChatGPT's free version, Bard is always connected to the internet and has up-to-date information about current presidents, football players' teams and more.
Unfortunately, it's unavailable to every country, meaning that if yours isn't yet supported, you must access it via a VPN. It's based on the Pathways Language Model (PaLM 2), and it was trained on a vast dataset while it's also connected to Google Search, so you can get even more up-to-date information in no time.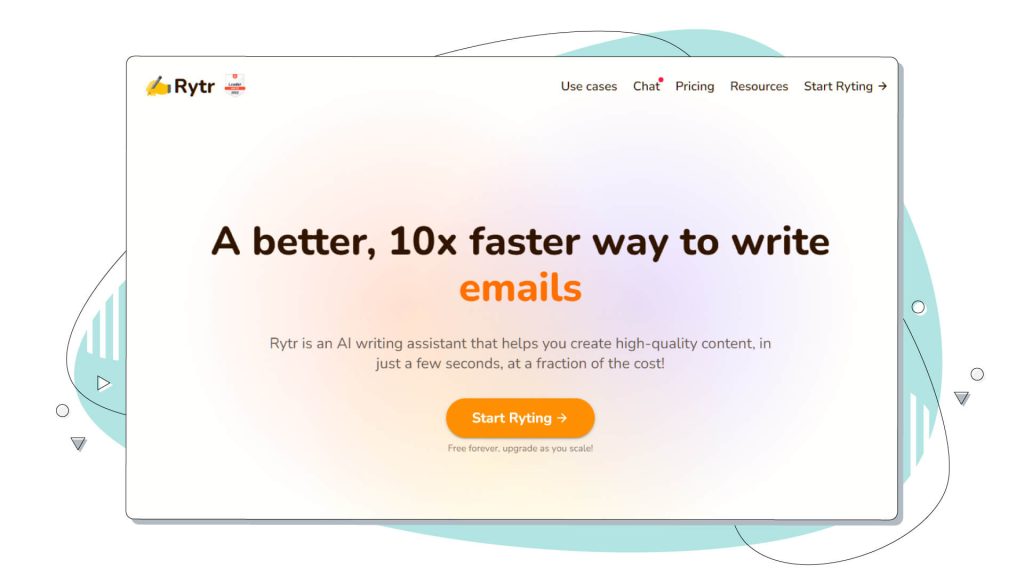 We have to also include Rytr for being a popular and affordable AI writing tool offering a free plan with limited features and a paid one that starts at just $9/month.
It's an excellent option for businesses needing to quickly generate basic content using its AI text generator. Plus you get access to an AI image generator for up to 20 pictures per month on the Saver plan.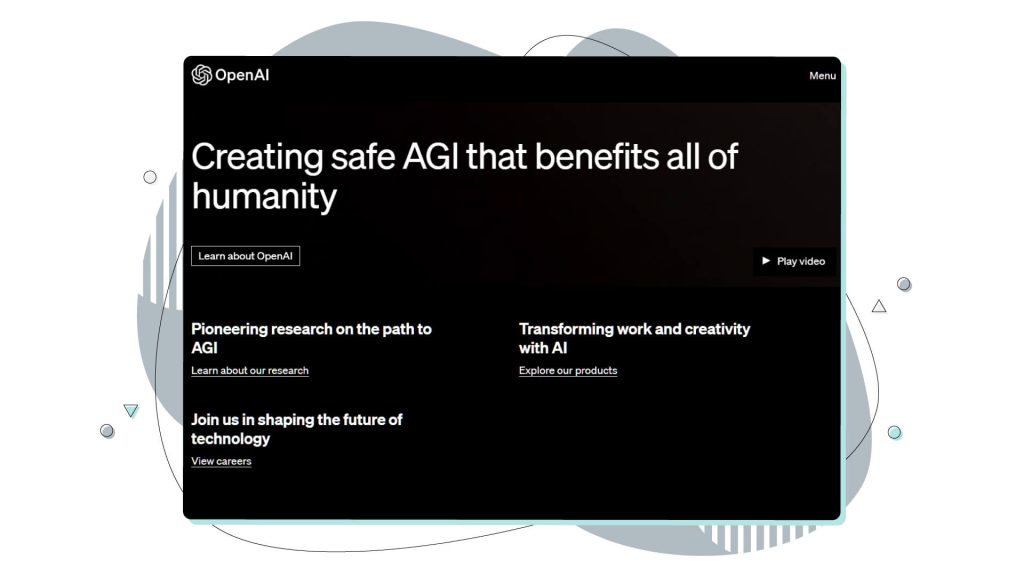 The AI chatbot developed by OpenAI was launched in November 2022 for everyone as a trial period that got extended indefinitely. It's notable for enabling users to refine and steer a conversation toward a desired length, format, style, level of detail, and language.
The tool can learn and provide outputs with immaculate levels of detail based on the original prompt but can also learn from successive prompts and replies.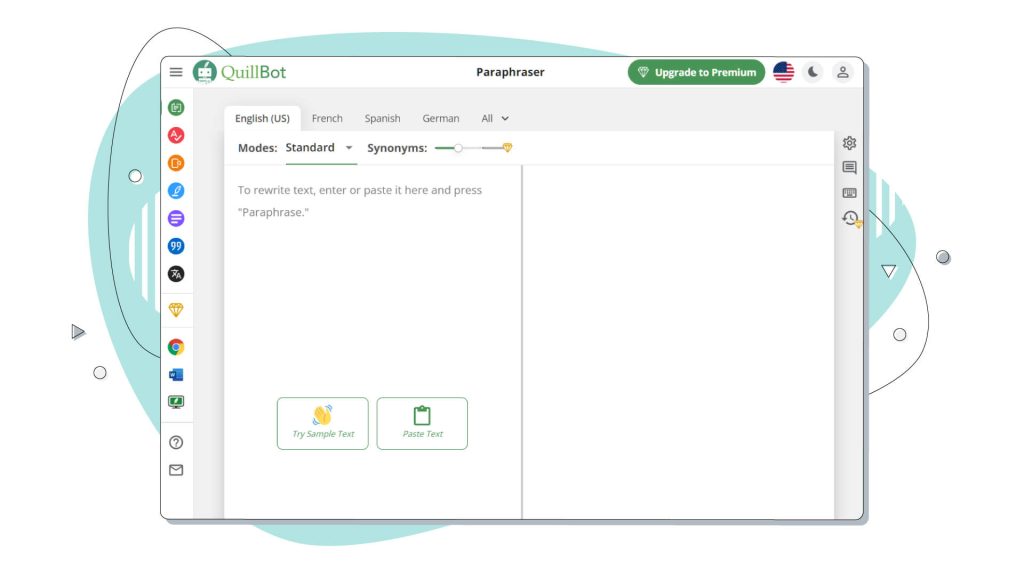 QuillBot is a freemium AI writing tool that allows you to rewrite and improve your text for free. Its premium plan, starting at $15/month, unlocks additional features, including grammar and style checks. QuillBot is particularly useful for generating long-form content with its AI-generated content capabilities.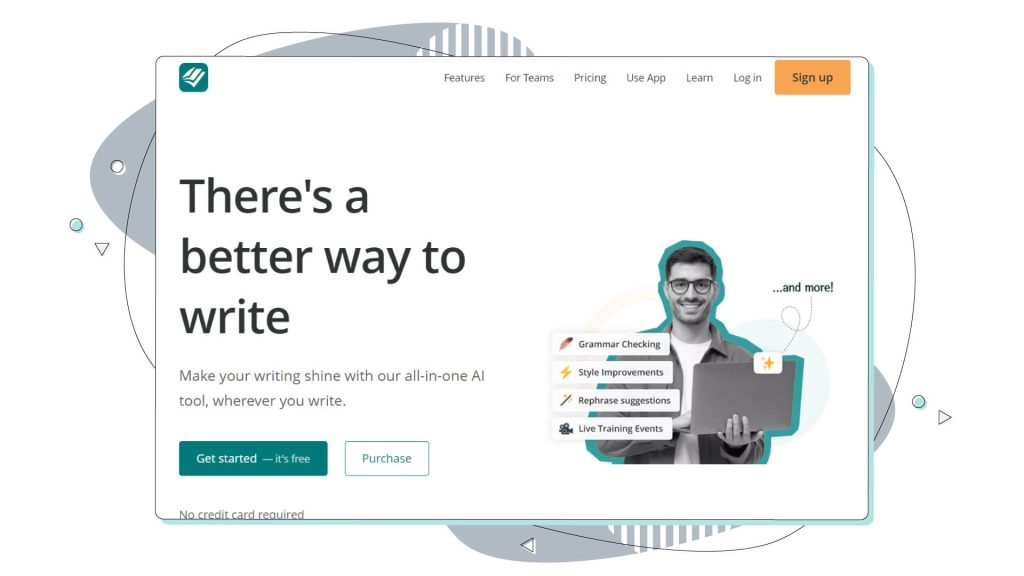 ProWritingAid is another freemium AI writing tool that offers grammar, spelling, and style checks for free. Starting at $19/month, its premium plan provides more advanced features, such as feedback on writing style, which might be helpful for people writing marketing copy. ProWritingAid is an ideal choice for businesses focused on producing high-quality, well-crafted content.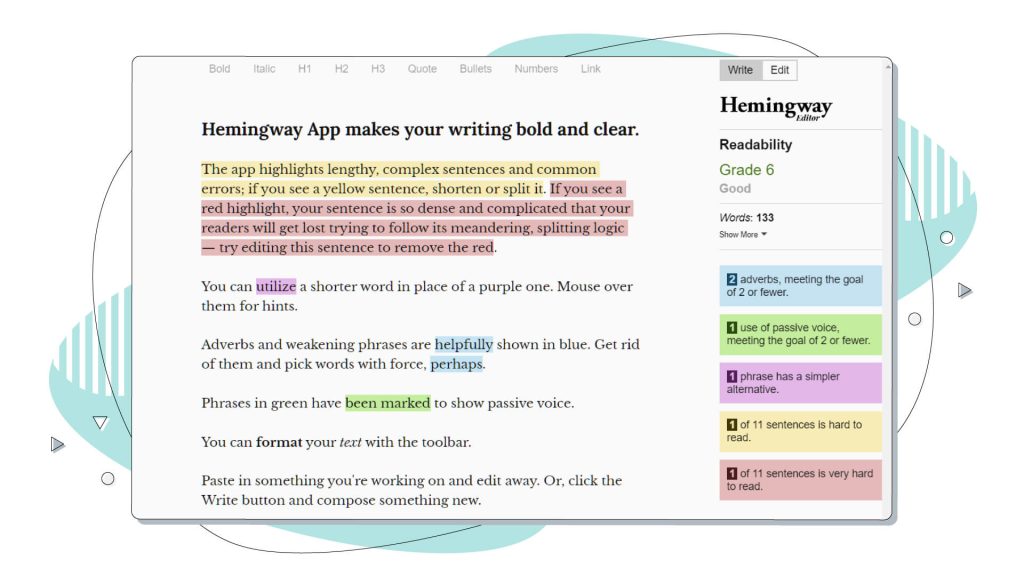 The Hemingway Editor is a free AI writing tool that helps improve the readability of your text. Depending on your content, readability is crucial if you want to have your visitors return to your website.
By highlighting areas that are difficult to read and suggesting improvements, it aids in creating concise and engaging content. While it doesn't have advanced AI-generated content capabilities, it assists in crafting impactful long-form content.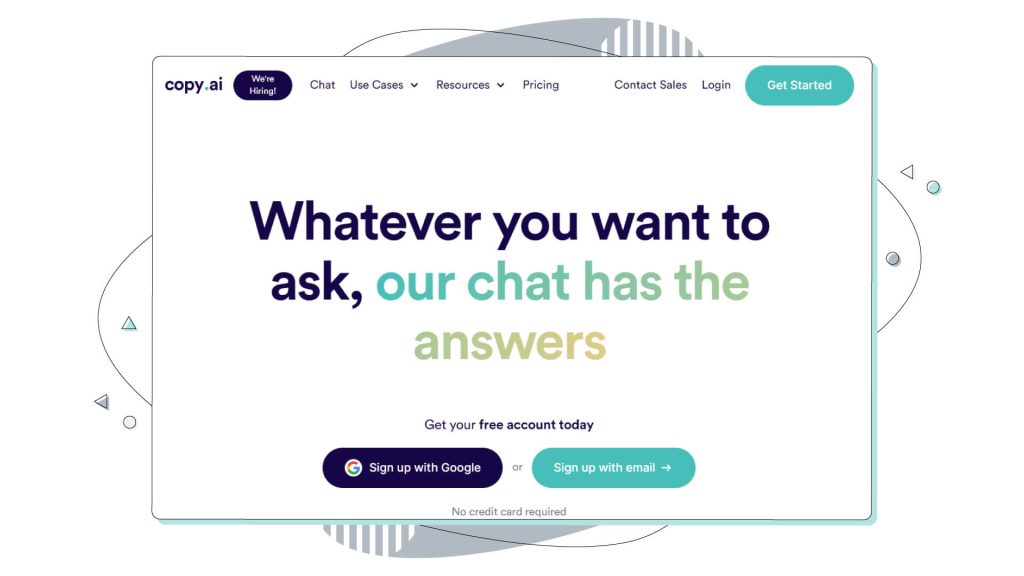 Copy.ai offers a range of AI-powered writing tools, including AI text generators, AI writers, and AI content editors. It provides a free plan with limited features and affordable paid plans starting at $36/month, making it accessible for businesses of different sizes.
Canva is a versatile design tool that incorporates AI-generated elements and templates. While it's not a dedicated AI tool, it offers powerful AI-driven features under the Magic Design tool that were slowly added to its platform in 2019. The additions continue to this day.
While the free versions have a few limitations, you can get the whole AI package at $14.99/month.
Conclusion
In conclusion, AI writing tools have emerged as game-changers for small business owners, eCommerce store owners, bloggers, and even freelancers.
AI writing tools offer remarkable benefits, transforming the content creation process and taking online presence to the next level. Small business owners save precious time, eCommerce stores enhance product listings, and bloggers overcome writer's block. ChatGPT and Jasper offer a wellspring of ideas, styles, and tones. Remember, these tools complement your skills, not replace them.
Choose the one that aligns with your content creation goals and budget to avoid overspending. AI technology continues to evolve in many fields, and text generation is a mere example we focused on in this blog. There's AI image generation, among others, and we must recognize its broader impact on the future of content creation. AI-generated content, such as images and website designs, opens new possibilities for visually stunning and personalized online experiences.
Are you ready to take the leap and explore the world of AI writing tools? Hop into the HostPapa Blog to read more exciting topics like this one!