Having a law firm marketing strategy means the difference between success and faltering. The good thing is that the internet has made it easier than ever before. That means you can reach more clients online. In fact, 4 in 5 consumers find local information through search engines.
Law firm marketing strategies are no longer a recommendation. Instead, they're a rule if you want to thrive in today's competitive legal industry. Besides, a stream of law firm marketing strategies flows on the internet. So you can expect your competitors to work hard to build their profiles online, too.
The competition begs the question. How do you stand out from the crowd? Well, you need to leverage every tool available to reach your potential clients. In this article, we'll discuss what law firm marketing strategies you can use to grow your clientele.
1. Content Marketing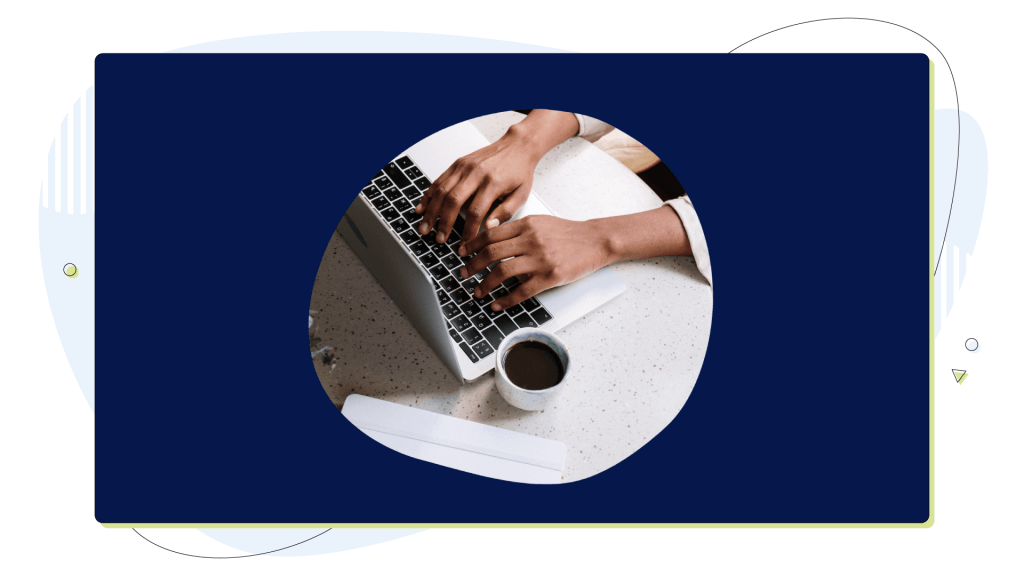 By creating content, law firms position themselves as reliable providers of information. And when clients search for it, they're likely to read those articles. This will give people an idea that your firm knows a lot, which means you can help them with their problems.
Content optimization improves both the user experience and search engine rankings. Social media users are more inclined to share and link to engaging information. Put the web to work for you and use content marketing to drive clients to your door.
That makes a content marketing strategy a helpful tool to attract potential clients. The only rule is that the execution and the content must be compelling.
But what does "law firm content marketing" mean?
The term refers to a wide range of initiatives to spread useful information. A content marketing strategy for law firms makes your client's lives easier. There are a lot of strategies to use for your firm's content marketing, including:
Authoritative practice area sites showcase your legal expertise and command. It also helps potential clients see the benefits of contacting your business. Informative pages help create a good site for search engines to index.
Blogs increase your website's traffic and authority. Insightful, captivating blog entries shared on social media can increase your audience. But make sure you create consistent blog articles on subjects related to your practice areas. This way, you can easily build brand credibility, reputation, and trust.
Infographics are a great tool for educating and promoting your brand. These pieces have appealing designs and fascinating statistics. Make shareable infographics with a lot of content.
Video offers your clients useful information and branding opportunities. Work with a content marketing agency you can trust to write and produce online videos.
Press releases are an important component of any content marketing strategy. Significant accomplishments and community service can earn you recognition. This can also increase backlinks to your website.
It's important to have a balanced strategy and creativity when creating content. But first, you need to be aware of your target audience and the type of legal help they need. This information allows you to create engaging, practical content that meets those needs.
But it takes a lot of time to create high-quality, client-focused content. And if you're a lawyer, you most likely don't have enough time. If you want a successful strategy, you can get the help of a marketing agency with expertise in content marketing for law firms. They know which strategies to use depending on your needs and can help your firm attract clients.
2. Website Optimization
If you want people to look you up online, you must create a website for your law firm. But not just any website. You need to give your visitors a reason to stay on your website. Aside from having reliable content, you also need to think about how it will look and perform when visitors access it. And, whether you like it or not, a bad web design drives people away.
They say first impressions last, which is true for your website's layout. A knowledge-based website that is appealing and simple to use will impress your visitors. Your goal should be to hold a visitor's attention after they arrive at your website. If not, you risk losing them.
That undermines the entire goal of your marketing strategy. If you want people to stay and keep on going back to your website, you need a user-friendly website. Here are some key elements that you need for your website:
Easy to Navigate and Accessible. You need to organize your content and ensure your visitors can easily go to the right pages. And don't forget about your buttons and images. Be sure that anyone can still read the texts on them. Also, put your contact information where people can see it easier to encourage them to connect with you.
Mobile-Friendly. Visitors should be able to access your website on their mobile devices without fail. That means your website can adapt to any mobile device they're using. This not only increases your audience but also improves your search engine ranking.
Improved Page Loading. There's nothing more irritating than waiting for a page to load. And if it takes more than three seconds to load the page, don't expect people to continue navigating the website. But there's an easy fix to this. Make sure you follow these steps to improve your website's loading speed.
3. Search Engine Optimization (SEO)
Choosing the appropriate keywords is essential in content marketing for law firms. For law firm SEO, you will want to use the specific keywords that your potential clients use to search for legal advice online.Ranking well for relevant keywords means you will get high-quality leads. Here are some key elements you should pay attention to:
Volume. By using SEO research tools, you can see the monthly search volume for a keyword phrase. Less competitive keywords may be simpler to rank for, but they won't bring you as much traffic. You need to choose what is most beneficial to your marketing strategy.
Competition. You must learn who currently holds a prominent position for a keyword. With lengthier, better-optimized content, you might be able to overtake your rivals.
Relevance. How likely is it that someone searching for this keyword will become a client? This is the third aspect of keyword research to consider. Relevance will change depending on your company and the kind of client you are reaching.
You can dominate the search page by being aware of the keywords that will be most helpful to you. With the help of local SEO strategies, your local clients can find you online. Don't hesitate to consult other law SEO experts who can help you in improving your SEO if needed.
4. Social Media Marketing
With almost 5 billion social media users around the globe, you can't deny how powerful social media is. To attract potential clients online, you need to use these statistics to your advantage. A social media marketing strategy will help you reach a sizable audience with little or no outlay.
You can use the following social media channels for your content marketing strategy:
LinkedIn. If people want to look for professionals, they go to LinkedIn to search for one. The same goes for law firms online. LinkedIn can help you market your content and services and build a strong relationship with potential clients. By publishing content, you can grow your following and build a loyal audience.
Facebook. Facebook has not only become a platform for making friends but also for growing a business. It's become an important tool for law firm marketing with its ad generation and post-promotion options. These features can help you target a specific demographic.
TikTok. This popular social media platform is an avenue for people to post brief videos. TikTok is becoming popular among lawyers, who are now using it to market their services. You can grow a following by providing trustworthy legal advice in your videos.
Twitter. You can also use Twitter for your content marketing strategy. This platform lets you engage with your audience in real time. Additionally, it allows clients to visit your website if you put it in your profile. The platform also offers a comprehensive and reachable mobile application.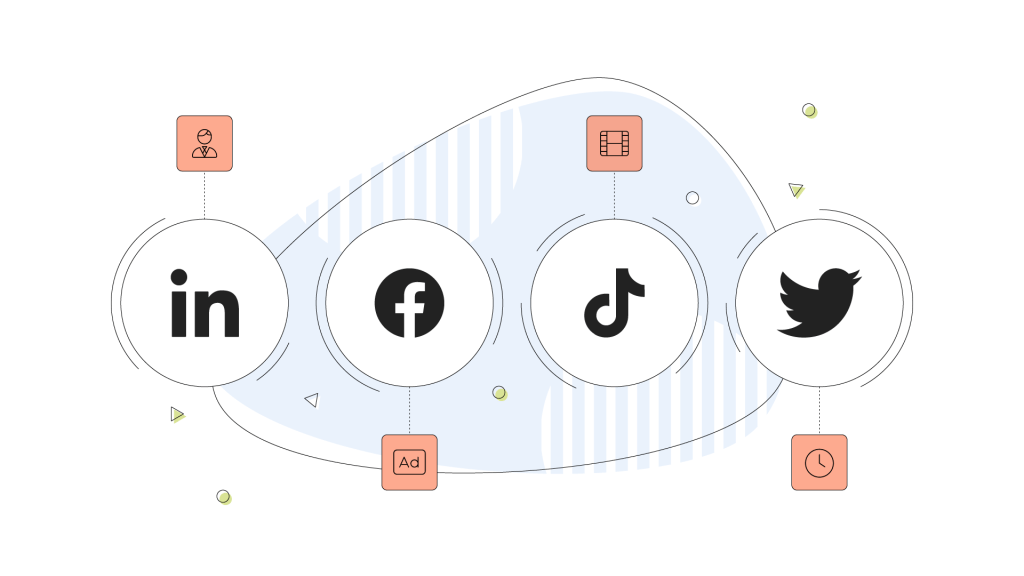 Being on these platforms will greatly impact how you look for clients for your law firm. But having a business account won't do much if you don't know how to make the most of these platforms. Consider some of the best social media marketing practices to see better results for your marketing strategy.
5. Email Marketing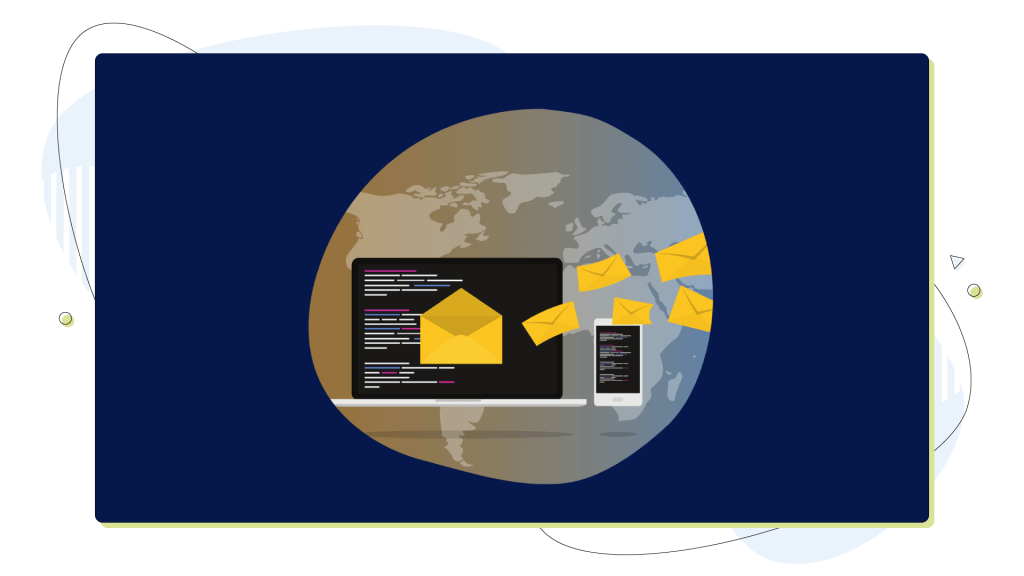 Email marketing is still a powerful tool for promoting your organization. It generates a return on investment of around $30 to $40 for every $1 invested. It's a smart idea to use your high-value content in email marketing to generate this kind of return.
Sending out your material via email marketing increases its visibility. It also enhances your content's authority and credibility, leading to increased click-through rates. As a law firm, you can offer your audience content they prefer based on what they want, such as:
Ebooks. Use eBooks to go into more detail on legal subjects that might interest your clients.
How-to guides. These instructional manuals can tell clients about legal procedures.
Monthly Newsletter. Use your monthly newsletter to inform your audience about the firm's activities.
You should also look into ways to collect the email addresses of potential clients. This way, you can personalize your emails to build stronger relationships with them.
You can offer them downloadable resources such as whitepapers in exchange for an email. Or you can use pop-ups to make your sign-in forms more visible. But make sure they don't appear every minute a visitor navigates your website. Keep it low profile and try triggering the pop-up every 30 seconds or after they scroll 50% of the page.
Start With A Good Content Marketing Strategy As Your Foundation
The internet is where people look for legal help most of the time. So shouldn't it be where you are marketing as well?
You need to be online if you want to generate more leads for your law firm. You need to push out as much content across all different types of media as possible. It's a smart investment in your firm and will pay off well in the long run. Regardless, your digital marketing campaign is only as good as the strategy you put behind it.
At the end of the day, no cure-all marketing strategy will bring you an endless stream of clients. But there's one thing that most strategies have in common. They need frequent and up-to-date content. This ensures that your content is of high quality to attract the right clients.
That's why a content marketing agency can be so useful. They have the expertise and experience to ensure your law firm has a good online presence. Even if you're doing the bulk of the legwork yourself, remember they're at your disposal.