You may have heard how people have monetized their blogs and are earning a six-figure income stream, which has enabled them to quit their 9-5 regular jobs comfortably.
Though this thought seems overly optimistic, you can achieve this ideal scenario with patience, strategic planning, and dedication. You can, too, convert your personal or hobby blog into a solid source of income for yourself.
Blogs are a robust and dynamic platform that can become successful and profitable. A personal blog must be transformed into a business blog to be capable enough to generate revenue. To do that, you require strategic planning and the right monetizing methodologies.
Don't be overwhelmed with the nitty gritty of the procedural details as we guide you through it all in this post. Sit back and learn a few tips and tricks to build a profitable blog from scratch.
Before You Build Your Blog
Building a blog doesn't start with opening your word processor and typing away. The writing process comes at a later stage. Before officially putting down your great ideas on the notepad, you must carry out a couple of preliminary steps. Let's see what these are.
Pick a Professional Domain Name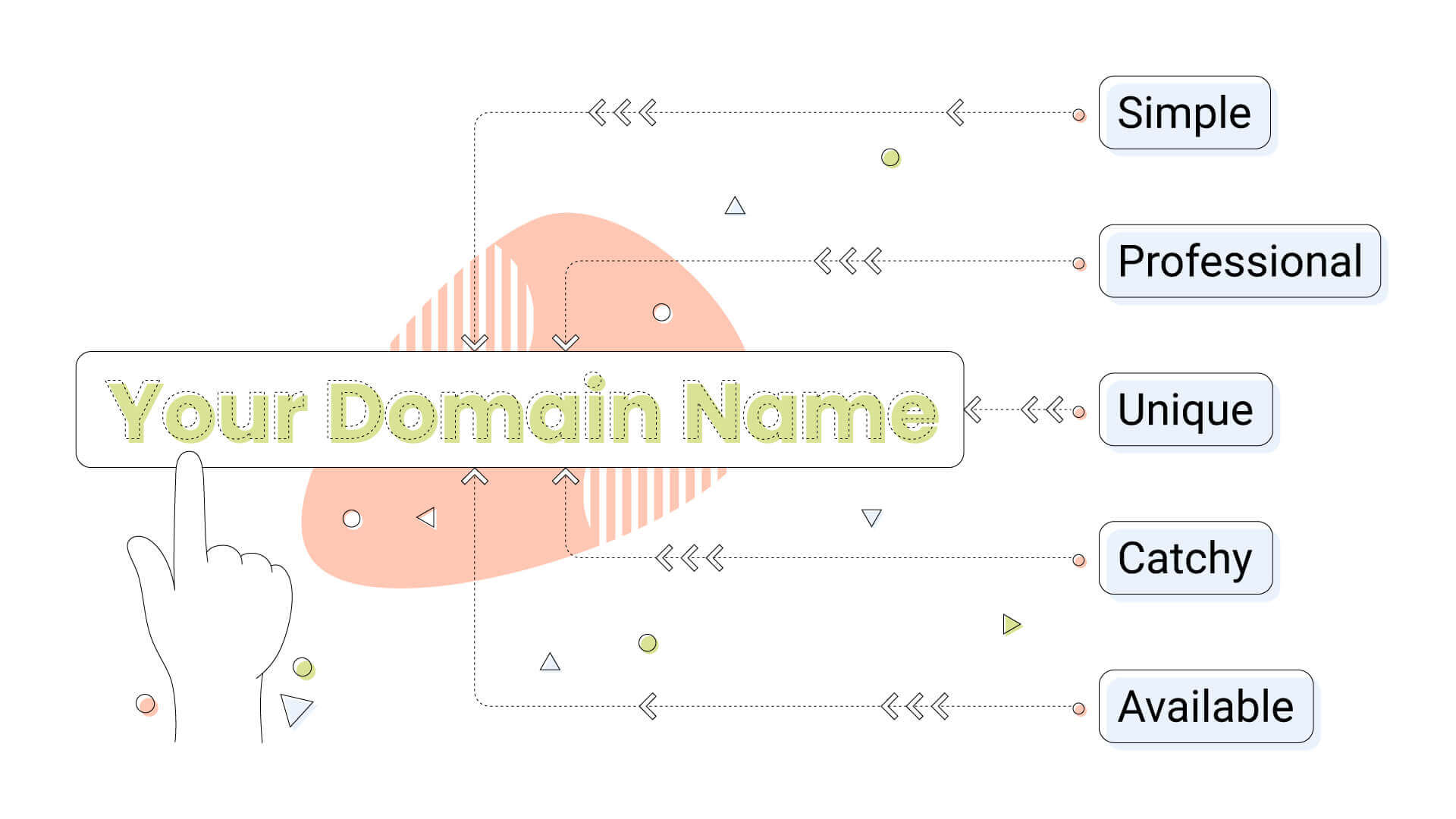 Remember, this is not your personal blog but a professional one. Even if you want to renovate your existing hobby blog into a professional one, you must treat it like a business. The first step is to get your blog's professional domain name or URL.
Your domain will be your blog's address and first point of reference. So spend time and deliberation on picking up the right one. Ideally, it should be on the lines of www.blogname.com or www.myblog.org and not www.myblog.wordpress.guru. You get the drill – the simpler and more professional sounding, the better for business.
While being unique and catchy regarding domain names is great, people shouldn't have trouble remembering your blog's URL. So keep it simple and refrain from incorporating too many fancy characters or dashes/hyphens.
Once you select your domain, remember to check its availability and have it registered. Registration makes things official.
Get an Efficient Hosting Plan
Your blog needs to exist and function on web server space. Your hosting company will provide you with space and a range of other services and features your blog needs to survive and thrive online.
Instead of getting into the technicalities of which hosting plan you should go for, and phasing out which services are absolutely essential for your blog, simply choose from a range of HostPapa's various hosting plans. Once you opt for a web hosting plan with HostPapa, you can be confident you're getting all the enhancements and tools that your online presence requires. This includes website security and backups, storage, business email, and a user-friendly cPanel control menu. In fact, with HostPapa, you even get your domain name. A one-click solution to all your website problems.
Choose a Professional Blog Design
We cannot stress enough the importance of a blog's design, theme, and layout. It's the single most integral factor that improves your site's SEO, increases web traffic, and enhances your audience's user experience.
Cute and fancy-looking themes, fonts, and colours are all very nice for a personal or a hobby blog. But if you want your blog to have a professional outlook, enough for your affiliate partners, brands, and ad companies to take it seriously, you need to re-imagine your site's design strategy.
Professional website themes and designs may not be free, but these come coded with all the right tools and eCommerce enhancements that facilitate the smooth running of your online blog. Functionally, these designs are equipped to operate in business mode.
It would also be helpful to design your professional logo for your blog and use it across all your landing pages and branding material. A logo is symbolic of brand identity and easy to recall and remember for the audience. Plus, it lends a brand the right touch of professionalism and credibility.
While You Build Your Blog
Once you're done with all the background preparations and have laid the foundation for your business blog, you come to the creative part of the process. This is where you decide on the theme for your blog and work on its content strategy.
This phase can be segmented into different sub-stages. Let's check them out.
Select Your Niche and Target Audience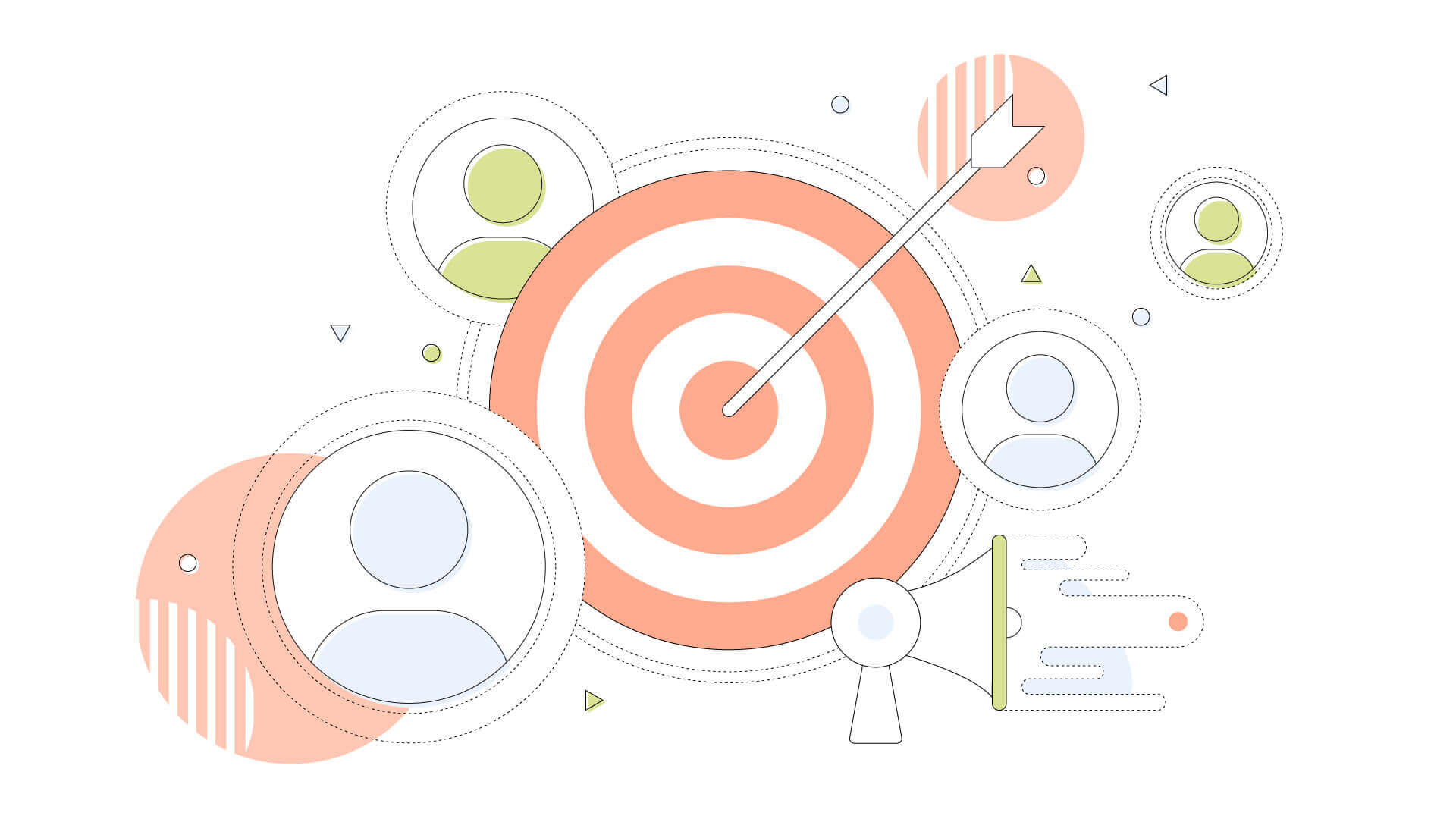 You can't build a profitable blog without an organized strategy and plan of what your blog will be about. Writing random posts is fine for your online journal or a personal blog, but a professional blog works on a concrete structure with a goal, a target audience, established themes and content strategies, and a publishing schedule.
Your starting point while laying out your blog's operational structure is narrowing down your niche and identifying your target audience. Niching down helps you plan your content around a specific theme or set of topics. A successful blog doesn't aim to cater to everyone but a particular group with specific interests. Suppose an interior design blog will only cover topics related to furnishings, decor trends, etc., while a business blog will focus on commerce, marketing, etc., themes. A dog training blog will only cater to dog owners who need tips to train their dogs. So, first of all, select your niche. Writing about themes within your own field of expertise is a wise idea. That will enable you to generate authentic organic posts rather than suffering from writer's block and trying too hard.
Understanding your target audience is vital for crafting engaging blog posts. It's integral for a successful content strategy, which we'll talk about next.
Work on Your Content Strategy
Once you've figured out your target niche and audience, you can easily make a systematic content plan. This will cover the types of topics you address in your post, as well as ongoing research on the trending and most searched queries within your niche.
Remember, you're writing for your readers, not yourself. Write about what your readers want to know or topics trending within your niche. Tools like Google Trends, Google Analytics, and Ahrefs are great reference points for identifying trending ideas and issues that people in your niche are searching for. Only once you understand what your readers want will you be able to craft engaging posts that increase your site traffic.
Focus on long-form content, and enhance the text with many catchy visuals. People are always more drawn to colourful, attractive images than text. Incorporating videos and GIFs are also another way to enrich your posts.
A sound content strategy will also do wonders for your blog's SEO. You'll ensure you don't leave out anything important by addressing the most searched topics. Your aim should be to get the most backlinks, shares, and references for your blog posts. These features ensure that your blog is one of the best online sources for a specific topic.
Make a Blog Calendar
Setting up an established publishing schedule is crucial for the success of your blog. Your audience and marketing partners should know when to expect a post from you, which extends your business's credibility and professionalism.
Depending on what you can manage, you can choose to publish twice a week, weekly, or even daily. Remember, the more content you provide your audience, your site's traffic, and follower base are better. Successful blogs published frequently and on a fixed schedule attract a larger audience. And a larger subscriber and follower list helps your professional and marketing partners take your blog seriously enough for them to want to partner or collaborate with you.
Market Your Blog
So you've finalized your content strategy, created a publishing calendar for your blog, and gone live with your first batch of new posts. Now what? Is that enough for growing your audience and attracting brands and sponsors? Actually, no, this is the point where the real work of marketing your blog comes in.
Marketing is essential to introduce your blog to a wider circle of online users, establish your brand identity, and get access to top brands, sponsors, and affiliates. (These guys will help your blog generate revenue, but we'll come to them later).
Find different effective ways to market your blog below.
Engage Audience Through Social Media
Different social media platforms like Facebook and Twitter have subscribers in the billions. Consuming information on social media is part of everybody's life nowadays. What better way to advertise your blog than by introducing it on all your social channels?
Be proactive on your social media by posting links to your blog posts on your channels. Engage the audience by replying to their comments and starting conversations around your blog's niche. Join special interest groups on Facebook, where you can share links to your post and participate in important conversations. This will automatically divert traffic to your blog by establishing your authority within your niche and introducing your expertise to a wide range of users.
Creating great content is not enough unless it's promoted thoroughly. The more page views your posts get, the better your site's ranking and following is. A larger social media following goes hand-in-hand with a larger blog audience and readership. Thus social media is an exceptional tool to market your content across billions of users.
Work on Your SEO
According to statistics, more than 90% of traffic to a website comes from Google searches, and the remaining comes from social media and other sources. What does this figure tell you about the importance of SEO and having your blog appear in online searches?
SEO (search engine optimization) is a range of treatments and techniques you can do with the use of SEO tools to ensure your page always pops up in the top positions in Google searches. When a page appears in the top five results, people will check it out. Users hardly ever go below the fifth page in the search results.
So what do you do to ensure your page appears in the top five? Improve your blog's SEO. The main way to do this is by incorporating keywords into your text. Keywords are those gold mines you can track through SEO tools like MarketMuse, Google Analytics, and Ahrefs. These are the words that the maximum number of users are searching for or talking about online. Once you put these keywords in your website text, Google automatically indexes your page in the top positions for that particular keyword. So each time a user searches for the keyword, your page will appear in the top positions in the search result.
Other ways to improve SEO are by using SEO-friendly site design, SEO copywriting, headings, backlinks, and more. You can tap into online SEO resources that guide beginners on incorporating SEO techniques to improve their site's search engine rankings.
Build an Email List
Email marketing is no longer an additional advertising feature. It's an essential and foremost component of all marketing strategies. Growing a large list of email subscribers must be your top agenda for your blog's promotional campaign.
Help readers subscribe to your email/newsletters by placing an opt-in form on your landing page. Encourage readers to share their email in exchange for valuable information or resources you'll share through email.
To successfully launch your email campaign, you can use email marketing software like MailChimp and ActiveCampaign. This software helps you grow your email list by setting up sign-up forms, targeting your potential customers, providing a list of double opt-in buttons, visual automation and more. You can conveniently create, send, and track emails through email marketing software.
Monetize Your Blog
Finally, we come to the part where you learn the different ways you can use your blog to generate high income. Let's look at these methods one by one.
Use Affiliate Marketing
The prime way successful blogs earn their income is through affiliate marketing. Affiliate marketing is a partnership between two different brands or businesses, where one business provides the other with an affiliate banner of their products or services to be placed on their affiliate partner's website.
Let's put this into a blog's context. Blog owners establish affiliate links with different brands and businesses, run their affiliate links on their own blog pages, and help them sell their products and services to their blog audience. Each time a user clicks an affiliate link or purchases from that link, the blog owner earns a commission.
You can partner with businesses you like or support or those within your niche. For example, if you run a food blog, you can create affiliate links to catering businesses, personal chefs, or local cafes.
The extent of your blog following often decides how and what affiliate links you establish. Successful and popular blogs with a massive following have many affiliate members.
Sell Products and Services
Another great way to generate income through your blog is by selling products and services on it. Selling items is a viable option for beginners and first-time bloggers who don't have a large following and few page views. Brand collaborations, ad agencies,  and affiliate links work on these metrics. So a great starting point for monetizing your blog in the initial phase is to sell some products or services through it. 
You can choose to sell either in-house products or outsourced ones. Inhouse products or services are those which you personally own or have created yourself. If you don't have anything of your own to sell, you can get stuff from other brands, wholesalers, or distributors and sell it on your blog. You can also start a subscription box service, which requires less overhead than selling individual products. For example, Subbly makes it easy to set up and manage the requirements for starting a subscription box. This could be a great way to provide value for your readers and generate additional income.
The choice of items you sell must align with your blog's general niche and your audience's choices and preferences. If you're lost and unsure what to sell despite that, use search tools like Google Trends and Google search to explore the hottest trending items specific to your niche.
Write Guest Posts for Other Blogs
Writing guest posts for other blogs and media publications is an excellent way of establishing your expertise within your niche and diverting traffic to your own blog.
When you write a guest blog, you're promoting your content and ideas to a larger readership outside your own audience network. It's an excellent method for letting people know about you and your blog.
When people read your content and are hooked enough by it, they'd want more of the same and will eventually visit your blog page and subscribe to your list.
Brand Collaborations and Ads
When your blog following grows to a certain number, you can explore the option of brand collaborations. By partnering with reputable industry-specific brands, you can build a large audience and critical professional links. Brands pay a massive amount for blogs promoting their products. Other creative opportunities include giveaways and contests and cross-advertising and sharing.
Running ads through ad agencies is a monetization strategy for well-established blogs that have built a large follower base and website traffic and enjoy prime SEO ranking. The amount of money you earn through ads depends on your blog traffic. So you need to be experienced with building website traffic through SEO if you want to make money through ads. You must also educate yourself on marketing and tracking processes.
Convert Your Blog into a Profitable Revenue Source
Blogs have the potential to be successful and profitable. But bear in mind that earning money through blogging isn't a get-rich-quick sort of scheme. It takes a lot of patience and intelligent planning to convert your blog into a rich revenue source.
The fundamental difference between a hobby blog and a professional one lies in your approach. From its design to its domain name, your blog should mean business and reflect the same to the world. Like any other entrepreneurial project, your blog must have its own execution plan, goals, and targets. Additionally, it needs a solid marketing and monetization strategy in hand.
Keep our action plan in mind when you begin building your blog and make it a profitable income-generating source today.