Have you ever spent hours perfecting an email campaign, only to have your email discarded by your readers as spam? It's pretty disheartening. But don't worry; we have all the advice you need to ensure your emails never get lost in the spam abyss again.
Everything will be covered, from the most important criteria determining whether your emails make it to the inbox to the best techniques for optimizing your email campaign's effectiveness!
If you want your email marketing to be more successful and increase deliverability, you should keep reading.
Understanding Email Deliverability
To ensure that your email marketing messages reach the intended recipients, it's essential to familiarize yourself with the most prevalent causes of email delivery failure and the actions you should never take.
Definition of Email Deliverability and Its Importance
Email deliverability refers to the capability of sending emails to subscribers' inboxes. It's a vital factor that marketers use to evaluate the likelihood of their email campaigns reaching their target audience.
It involves various elements such as internet service providers, bounces, spam filters, and bulking, which can impact the delivery of emails.
The foundation of email marketing lies in good email deliverability. You hire an email service provider (ESP) to send emails on your behalf as a marketer.
However, managing your email program and subscriber list will eventually affect whether your emails get into your subscribers' inboxes.
According to ReturnPath's Deliverability Benchmark Report, 20% of genuine, non-spam emails never reach the user's mailbox.
Maintaining excellent email deliverability means that all your emails are delivered. In contrast, poor email deliverability indicates that a spam filter may have prevented your email from reaching the intended recipient and being redirected to the spam folder.
Good email deliverability is crucial. It allows you to determine if your subscribers have received your emails and assess whether a lead is promising. Identifying referrals, evaluating the effectiveness of your content, and detecting any issues that need addressing are also a part of it. This is important whether you are a well-established company or looking to launch your first business idea.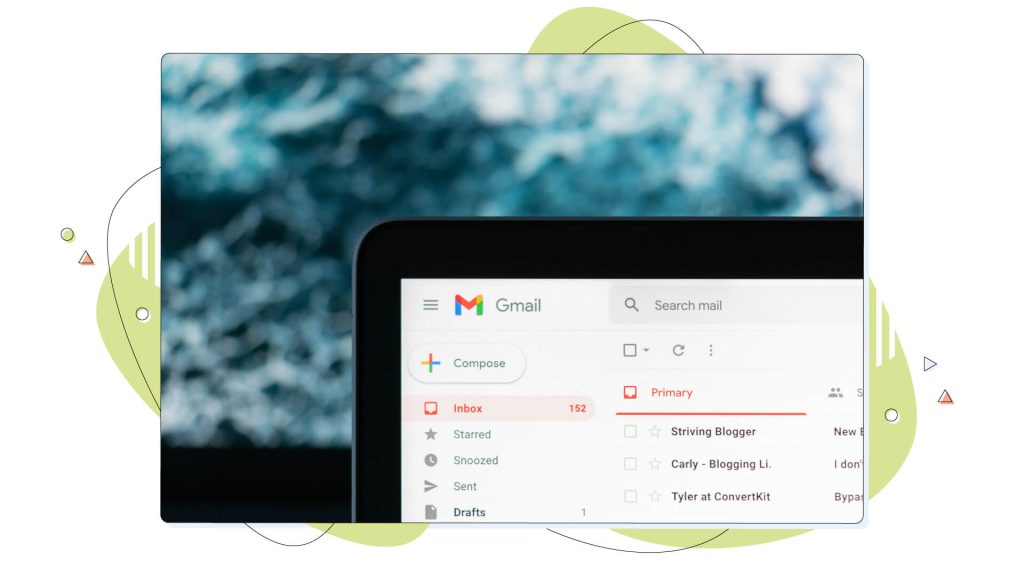 Key Factors That Affect Email Deliverability
Email deliverability is affected by the reliability of the sender, infrastructure, and authentication. Let's discuss each of these factors.
Reliability of the Sender
Email service providers examine senders' reputations whenever a marketing campaign is launched. High-reputation senders get their messages into receivers' inboxes, while low-reputation senders wind up in spam folders or are even denied at the gateway.
Infrastructure
IP addresses and feedback loops for reporting concerns to email service providers are two infrastructure factors that might impact email delivery.
Authentication
Authentication impacts email deliverability. That's the term for how mailbox providers check whether an IP address is authorized to send emails. For example, email service providers may see that a marketer confirmed an ESP to send emails on their behalf if authentication is set up.
Best Practices for Maximizing Email Deliverability
Increasing the success rate of email campaigns is not a one-and-done task but rather a continuous process that should ideally begin at the outset. 
According to statistics, email marketing is the most efficient channel in driving sales, so ensuring your emails reach their target audience is crucial. But if you are having problems with email not being delivered, you can fix that. Applying these best methods will help:
Use a Reputable Email Service Provider
A reliable email service provider like Gmail is crucial when sending large emails. You will be more likely to see your emails by the people you intended rather than being lumped together with spam.
Moreover, an email service provider can help prevent this issue, as most are approved and can ensure your emails are delivered even in high volumes.
It's also essential to comply with international email privacy laws (CAN-SPAM Act), which can be challenging without an email service provider's assistance. With an ESP, you can access tracking and reporting features to analyze email deliverability and determine the most popular links. Additionally, ESPs provide customizable email templates, making it easier to create an eye-catching email.
Maintain a Clean Email List
To avoid being labelled a "spammer," practicing proper email hygiene is essential, even if your list is legitimate. ISPs measure complaint rates based on active subscribers, not total subscribers.
Moreover, expired email addresses may become SPAM traps, causing delivery issues and damaging your reputation. Additionally, inactive subscribers can lead to unknown users (bounces) and make it harder to reach inboxes, lowering your overall sender reputation.
You can use common sales metrics such as opens, clicks, or website activity to identify inactive subscribers and expired email addresses, keeping your email list current and clean and reducing the risk of being flagged as spam.
Segment Your Email List for Targeted Campaigns
Ensuring the relevance of your emails is crucial to maintain your audience's engagement. Since every subscriber has unique characteristics, dividing your email list based on specific traits can significantly enhance its relevance.
The primary objective of your email program is to generate revenue. Targeting subscribers with emails that align with their position in the sales funnel can increase the likelihood of conversion. Segmented and targeted email campaigns contribute to more than half (58%) of all email returns on investment.
Furthermore, if subscribers stop opening your emails, you can create a re-engagement campaign by segmenting those who do not open them. Similarly, if they open but do not click, you can test different types of content by segmenting them. Additionally, segmenting your list by location lets you leverage potent geo-targeting capabilities.
Stick to a Consistent Schedule
Establishing an email reputation takes considerable time, yet it can destroy quickly. Overwhelming readers with many messages can lead to unsubscriptions and possible spam filter alerts.
Unless you are a renowned daily sender, such as an eCommerce platform, sending emails once or twice a week is recommended.
If you plan to increase the frequency of your emails, such as sending daily emails during the holidays or promotions, it's best to be upfront about it and request subscribers' consent to receive more emails. This way, subscribers will anticipate and appreciate your communications.
Optimize Your Subject Lines and Email Content for Engagement
When your emails reach the inbox, ISPs observe your engagement rate. If your subscribers aren't opening your emails, ISPs interpret it as a lack of interest, and your emails may get marked as spam.
To avoid this, segment your email lists, optimize your subject lines through testing, and send personalized, valuable, and timely content that resonates with your subscribers. This will help to engage them and enhance your deliverability rate.
Ensure that your email's subject line, preheader text, body content, and images are pertinent. Internet Service Providers (ISPs) incorporate filters to distinguish spam emails and redirect them away from the inbox.
Include a Clear and Prominent Unsubscribe Option
Providing an effortless way for your email list members to unsubscribe is crucial. Tricking them by hiding the unsubscribe link with different font sizes and colours will only cause them to lose their patience and trust. They may even mark your email as spam instead of unsubscribing, risking your sender's reputation.
To maintain a high inbox placement and a low complaint rate, include an unsubscribe link in the footer that's easy to find and use.
Test Your Emails Before Sending Them
Email marketers must consider several email clients when creating emails since many are available today. Additionally, they need to cater to mobile users, considering that over 53% of people check their emails on mobile devices.
You can preview your email in various popular email clients and devices to save time, provided your email marketing tool allows it. Different email clients display emails uniquely, so it's crucial to test your emails for the ones your audience prefers. It's also essential to send a test version of your email to verify it functions correctly before sending it out.
Monitor Performance Metrics Regularly and Fix Issues
Occasionally, your email delivery to a particular domain may experience a sudden decline, even though everything appears to be operating smoothly. Therefore, it's crucial to recognize email deliverability issues as soon as possible to deal with them promptly.
You can detect problems and take timely corrective action by carefully observing your analytics. Furthermore, tracking the advancement of your email marketing campaigns can ensure that everything is operating as expected.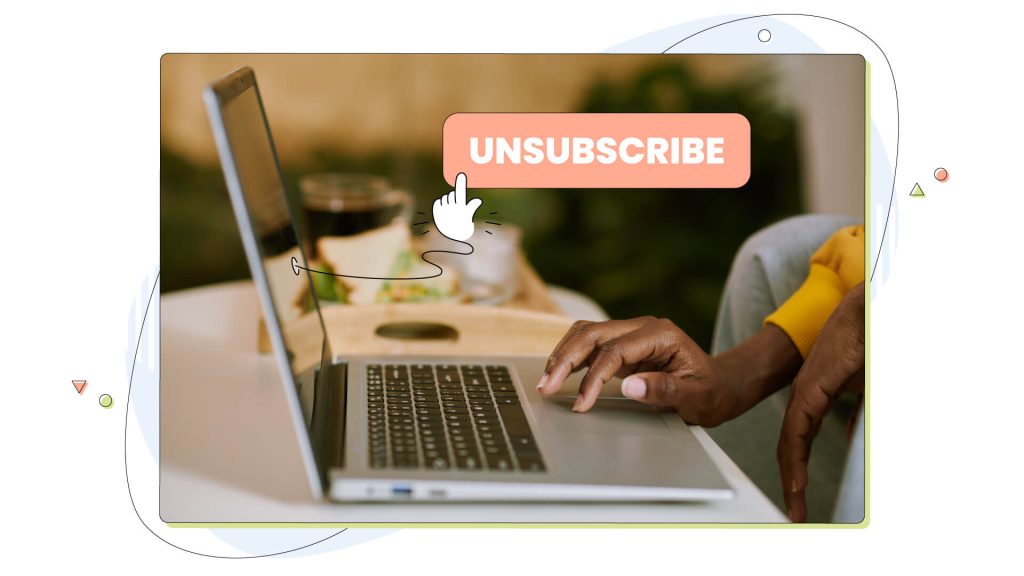 Technical Considerations
Impact of SPF, DKIM, and DMARC on Email Deliverability
Email authentication refers to using SPF, DKIM, and DMARC to verify the legitimacy of an email message and the sender's identity. This process serves as a digital identification card, allowing Mailbox Providers (MBPs) and spam filters to identify legitimate emails.
SPF and DKIM are the primary protocols that validate the sender's authenticity. At the same time, DMARC builds upon these protocols by offering specific instructions to email servers on handling unauthenticated mail.
Configuring Your DNS Records to Improve Email Deliverability
Maintaining a correct SPF record is vital to guaranteeing successful email deliverability. According to Google's explanation of SPF records, it is essential to have a TXT record in the root domain's DNS, which resembles the following example:
v=spf1 include:_spf.google.com ~all
However, if Gmail isn't utilized, the "_spf.google.com" component would differ, depending on the email server used. It is worth noting that it may take up to 48 hours for the new or updated SPF record to take effect, although it often occurs more swiftly.
Conclusion
Responsible marketers email individuals explicitly granting permission, ensuring their mailing lists comprise fully opted-in recipients.
Sending unsolicited emails can lead to low open rates, high unsubscribe rates, and increased spam complaints, all indicative of an ineffective email campaign. These unfavourable statistics can adversely affect the sender's reputation and harm future emails' deliverability.
Author Bio:
Dipen Visavadiya is a highly experienced SEO professional with a proven track record of success spanning 8 years. His extensive knowledge of the IT, eCommerce, and SAAS domains has been instrumental in providing targeted and effective solutions for clients. Dipen specializes in assisting SAAS businesses in boosting sales through the use of advanced link-building and content marketing strategies.