Having a well-thought customer experience is essential for every business, and it creates pathways that lead to increased customer satisfaction.
This blog post houses the most important aspects you should focus on when you want to improve your customer experience. This could be useful for future reference or to actually include these in your CX strategy.
So, what are the must-have things for a better customer experience? Here are our top seven!
3. Offer a "Self-Service" Type of Support
5. Collect and Use Customer Feedback
7. Offer Solutions to Customers' Most Important Problems
1. Offer 24/7 Support
Customers expect immediate assistance when they encounter issues with their website or hosting service. By offering round-the-clock support, you can ensure that they receive timely assistance, regardless of when they need it.
HostPapa, for example, serves its customers in four languages and through various channels such as tickets, live chat, email, and phone, and all are available 24/7.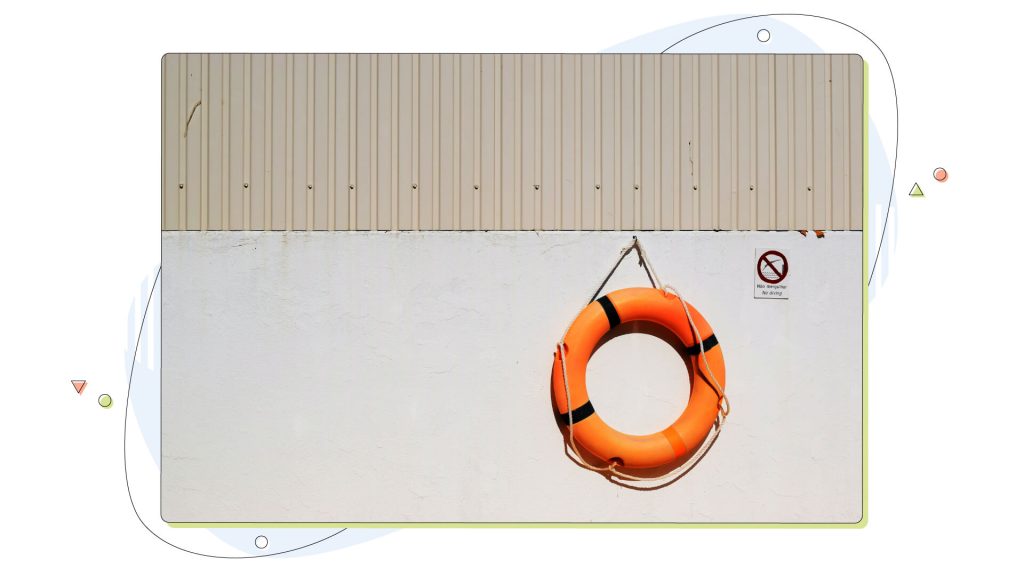 2. Build a Knowledge Base
A knowledge base can be a valuable resource for customers who prefer to troubleshoot issues on their own.
Think of your knowledge base as an extension of your customer support. By providing clear and concise documentation, you can empower them to resolve issues quickly without needing to contact support.
3. Offer a "Self-Service" Type of Support
Another interesting component for improving customer experience is offering a self-service type of support.
It allows customers to find solutions to their problems independently, without waiting for assistance from a support representative. This saves customers time and frustration and frees up support staff to focus on more complex issues.
An example would be a tree-based system, where a series of questions lead to the desired answer. Some self-service methods can't be completely unattended. An AI assistant or chatbot relies on automation to perform, but if it reaches a point where it doesn't know the answer, it will still transfer you to a real human representative.
Perhaps the easiest way to provide self-service support is by adding an FAQ section at the bottom of your product page, along with the knowledge base we previously mentioned. This can make it easier for customers to find answers to their questions on their own.
4. Personalize the Experience
Personalization is key to making customers feel valued and appreciated. Whether through customized offers or personalized email campaigns, finding ways to tailor your approach to individual customers can go a long way toward improving the overall customer experience.
For communications (emails, newsletters), use their first name to pique their interest. When your customers purchase a physical product from you, it's a good idea to include a welcome card and let them know that you are available to assist them with any questions or concerns they may have.
5. Collect and Use Customer Feedback
Gathering and leveraging customer feedback can provide valuable insights into improving your services, processes, and overall customer experience.
Consider offering incentives for customers who provide feedback or conducting surveys to gather actionable data. Be sure to use the feedback to improve your services.
It's important to remember that even negative reviews can positively impact your business. Responding to them shows that you value your customers and strive to provide the best experience for them.
6. Streamline Processes
Simplifying and streamlining your processes can reduce customer stress and frustration, making them more likely to do business with you again. Consider simplifying account creation, billing processes, and other common interactions to make the process as smooth and efficient as possible.
7. Offer Solutions to Customers' Most Important Problems
Customers come to you seeking solutions, and it's your opportunity to be their hero! Use your products and services as mighty weapons to tackle their most pressing challenges.
An example would be a web hosting provider with poor uptime. The customers' websites will be down for long periods, potentially losing revenue, especially if they have an eCommerce website relying on online sales.
On the other hand, a reliable and fast web hosting provider will leverage server uptime and speed to let its customers know they have the best service on the market.
Dive deep into their needs, understand their pain points, and tailor your offerings to address them directly. By providing valuable solutions, you become a trusted ally on their journey, leaving a lasting impression that will keep them coming back for more.
Conclusion
As we wrap this up, crafting an exceptional customer experience is not just a nice-to-have but an essential foundation for any business's success. By implementing key strategies to enhance CX, you have the power to take customer satisfaction to new heights and drive your business forward.
As a savvy business owner, it's vital to streamline your processes, ensuring efficiency and maximizing productivity. Optimizing operations creates a seamless customer experience, leaving them impressed and eager to engage with your brand.
Furthermore, never underestimate the power of customer feedback. By actively seeking and leveraging their insights, you gain invaluable knowledge on how to improve your products, services, and overall customer experience. Embrace feedback as a catalyst for growth, and watch your business flourish.
With that in mind, take the next step by choosing HostPapa as your trusted web hosting provider, and let us empower you to reach new heights of success. Sign up today and experience the difference firsthand. Together, we'll create a remarkable journey that unlocks endless possibilities for your business.