In this article, we'll show you how to update a TXT record in cPanel. Need to create a TXT record? Please read our tutorial on how to create a new TXT record.
What is a TXT record?
A TXT record is a type of DNS record that provides text information to sources outside your domain. A fully qualified domain name may have many TXT records. TXT records commonly contain human-readable details on a server, network, data center, and other accounting information. Some uses for TXT records are Sender Policy Framework (SPF), DomainKeys (DK), and DomainKeys Identified E-mail (DKIM).
You could set up a TXT record on example.com that contains the IP address of your computer at home. This would mean that mail claiming to be from something@example.com is only allowed to be sent from your home IP. TXT records can also have other uses, such as verification for Google Workspace or Microsoft 365.
Note: Before making DNS updates, please confirm the provider's name that currently manages your domain name's name servers. You may quickly check the current name servers in public WHOIS or HostPapa Dashboard > My Domains > Whois Lookup. The HostPapa name servers are found inside the welcome email received at signup or via Dashboard > My Support > Welcome Emails. The DNS updates should be made at the provider of the name servers for the changes to take effect.
How to update a TXT record in cPanel
1) Log in to your HostPapa dashboard.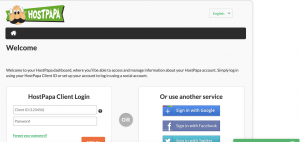 2) Select My cPanel from the navigation bar at the top of the page.

3) In the Domains section, select the Zone Editor option.

4) Locate the domain name you want to edit and click Manage.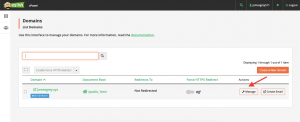 5) Look for the DNS that you want to update and click Edit.

6) Ensure that the type you're editing is a TXT record.

7) Enter the valid zone name and text:

8) Click Save Record.
Important: Please double-check that you have entered the correct information into each field. DNS records are very sensitive, and even a tiny mistake can cause problems that may affect your live website, email, etc.
Please be advised that the propagation may take 1-2 hours to complete.
To learn how to create a new TXT record, or to read a complete guide to DNS records, check out these Knowledge Base articles:
If you need help with your HostPapa account, please open a support ticket from your dashboard.