If you experience email delivery issues on your VPS server, you can troubleshoot the problem within WHM. A Mail Troubleshooter tool is included in WHM, which traces the route an email takes when sent to a provided email address, allowing you to pinpoint the problem.
Log in to WHM and enter "mail" in the search box. Click Mail Troubleshooter to proceed.

On the Mail Troubleshooter page, enter an email address in the Email to trace text box, then click Submit.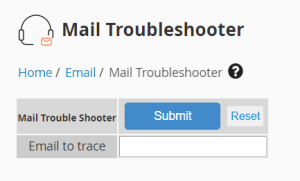 The trace will begin. If you do not receive any error messages, the issue is most likely due to an email client configuration problem, rather than an issue with the server.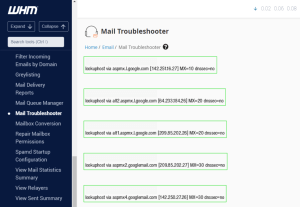 If you do receive error messages, explore the issue reported to restore the email service.
If you need help with your HostPapa account, please open a support ticket from your dashboard.