You can perform a variety of account management functions in WHM. In this article, we'll show you how to reset your cPanel password.
How to reset a cPanel account password in WHM
1. Log in to WHM and type "list accounts" in the search box.
2. Click List Accounts to proceed.

3. You'll be presented with a list of cPanel accounts. Click the + button next to the account you wish to modify.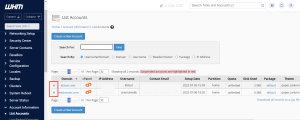 4. You will see a set of account management options. Enter the new password in the Change Password text box.
5. Click the Change button to save.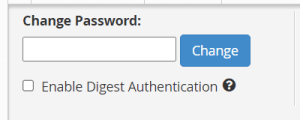 6. You should receive a confirmation message unless the server settings dictate the password provided needs to be strengthened. If this is the case, try a new password that meets the required security standards.
If you need help with your HostPapa account, please open a support ticket from your dashboard.