Outlook 2016's powerful calendar and contact management features allow you to create and organize multiple schedules, invite friends and colleagues to meetings, share resources, and ensure you always have contact details close to hand. Follow these steps to get started with calendars and contacts in Outlook 2016.
Schedule an appointment
To schedule an appointment using the Outlook 2016 calendar, first click the Calendar icon at the bottom left of the screen.

Now select New Appointment.

Enter a meeting Subject and Location, then select a start and end date and time.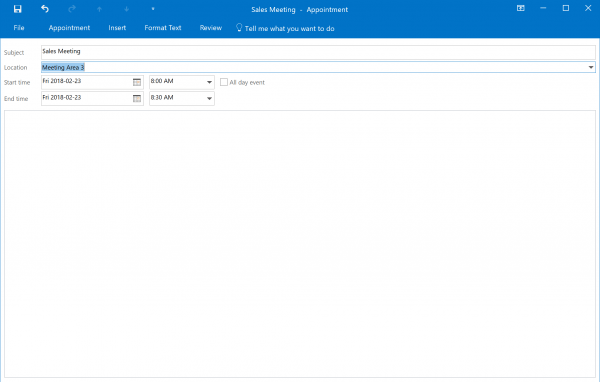 To invite other people to your meeting, click the Appointment tab and select Invite Attendees.

Enter contact names or email addresses of your attendees. In the text box below, you can enter additional information about your meeting.
Click Save & Close to finish or Send if you're inviting people to a meeting.
Use the Scheduling Assistant
The Scheduling Assistant is a handy tool that allows you to compare available schedules and find free times for meetings.
Click Scheduling in the Appointment tab to open the assistant.
Enter the names of people that will be attending the meeting. Notice how the grid fills with horizontal bars that show when your attendees are unavailable.
Drag the vertical bars on screen to adjust your meeting time to a slot in which everyone is available.
Add a contact
To create a contact in Outlook 2016, first click the People button at the bottom of the screen.
Now click Home > New Contact in the top menu (or press Ctrl+N).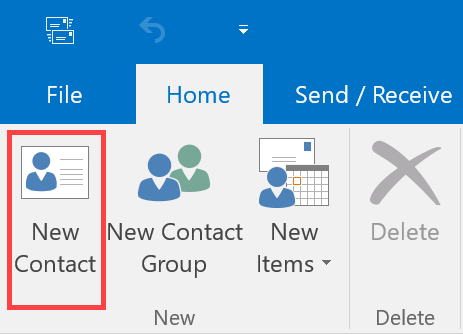 Proceed to enter the details for your new contact. Once complete, click the Save & New to create another contact or Save & Close to finish creating contacts.
If you notice any problems or if you need any help, please open a new support ticket from your HostPapa Dashboard. More details on how to open a support ticket can be found here.