In this article, we'll show you how to update an existing SPF record in your HostPapa cPanel. Need to create an SPF record? Please read our tutorial on how to create a new SPF record.
What is an SPF record?
Sender Policy Framework (SPF) is a relatively new protocol used for fighting spam. SPF uses a TXT record in a file located in a domain's DNS zone to specify a list of authorized host names or IP addresses from which emails can originate. Once configured, SPF records can be verified by email servers that incorporate SPF verification in their anti-spam measures.
Note: Before making DNS updates, please confirm the provider's name that currently manages your domain name's name servers. You may quickly check the current name servers in public WHOIS or HostPapa Dashboard > My Domains > Whois Lookup. The HostPapa name servers are found inside the welcome email received at signup or via Dashboard > My Support > Welcome Emails. The DNS updates should be made at the provider of the name servers for the changes to take effect.
Note: You cannot have multiple SPF records on one domain. 
How to update an SPF record
1) Log in to your HostPapa dashboard.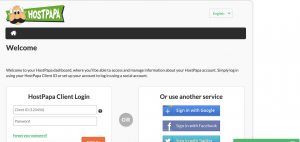 2) Select My cPanel from the navigation bar at the top of the page.
3) In the Domains section, select the Zone Editor option.

4) Locate the domain name that you want to edit and click Manage.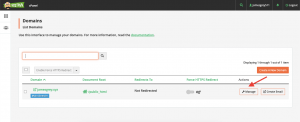 5) Look for the DNS that you want to update and click Edit.

6) Ensure that the type you're editing is a TXT record. Note: SPF is added as a TXT record used by DNS to identify which mail servers can send mail on behalf of your custom domain.

7) Enter valid zone name and text:
8) Click Save Record.
Important: Please double-check that you have entered the correct information into each field. DNS records are very sensitive, and even a tiny mistake can cause problems that may affect your live website, email, etc.
Please be advised that the propagation may take 1-2 hours to complete.
To learn how to create a new SPF record, or to read a complete guide to DNS records, check out these Knowledge Base articles:
If you need help with your HostPapa account, please open a support ticket from your dashboard.