Note: This article refers to the legacy version of the Website Builder. If you signed up to the HostPapa Website Builder after March 11 2020, you're on the new version of the Website Builder. For help, go here.
The most important step after purchasing a hosting account is to create your website! It doesn't matter if it's one page, beautiful artsy site, complex eCommerce system, or a family gallery – HostPapa has got you covered!

In this section, we'll cover how to install and manage WordPress on your hosting account, how to create your new website using our Website Builder software; how to upload or migrate your existing website, and how to create a temporary page while your website is still in development.
WordPress
Did you know that WordPress powers 30% of the top 10 million websites on the Web? There's a reason for that, and it's related to the fact that WordPress is easy to set up, manage, and update; can be used for any type of a website (from a simple blog to a powerful news portal), and can be extended by a massive amount of free and paid plugins and themes.
HostPapa offers a wide range of tools to maintain your WordPress website. You can use Softaculous Apps Installer software to install and manage your WordPress apps: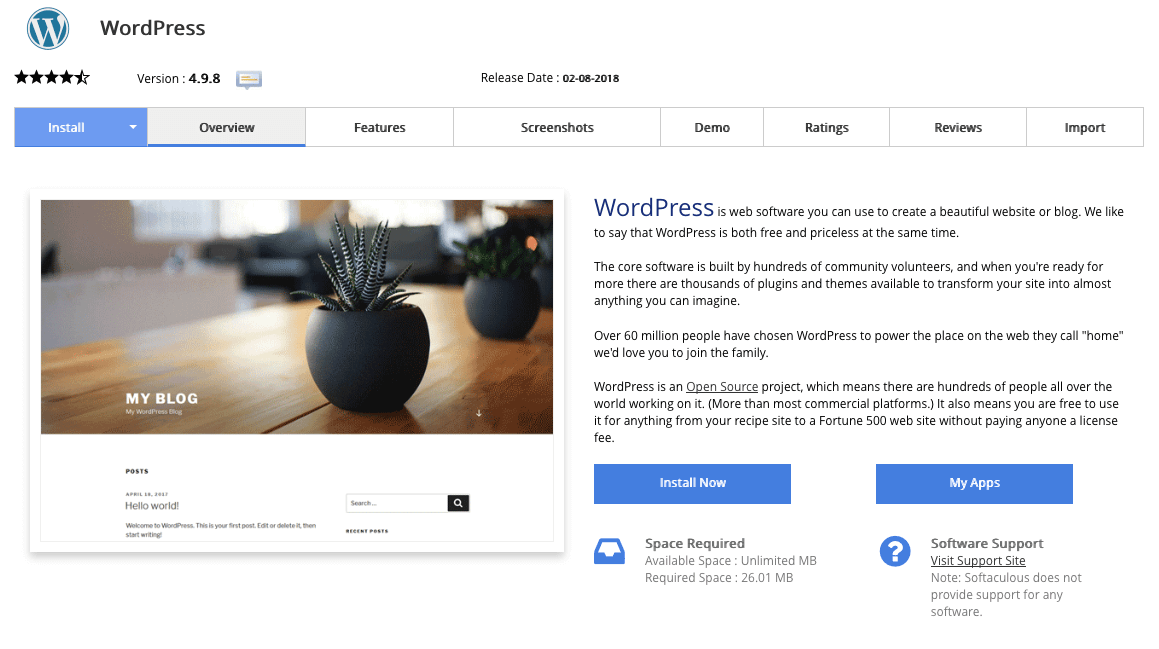 Additionally, you can use WordPress Manager software in cPanel control panel to keep it updated at all times.
Setting up a WordPress installation with HostPapa is a breeze, and we have a couple of guides prepared for you to get you started:
What to do once WordPress is installed
Website Builder
If you're more of a Do-It-Yourself person, HostPapa provides a free Website Builder software to enable you to use your imagination to build your website. From a couple of pages to complex eCommerce platform – you can do it all!
We even provide easy to understand step-by-step instructions, which make getting your website up and running more comfortable than ever!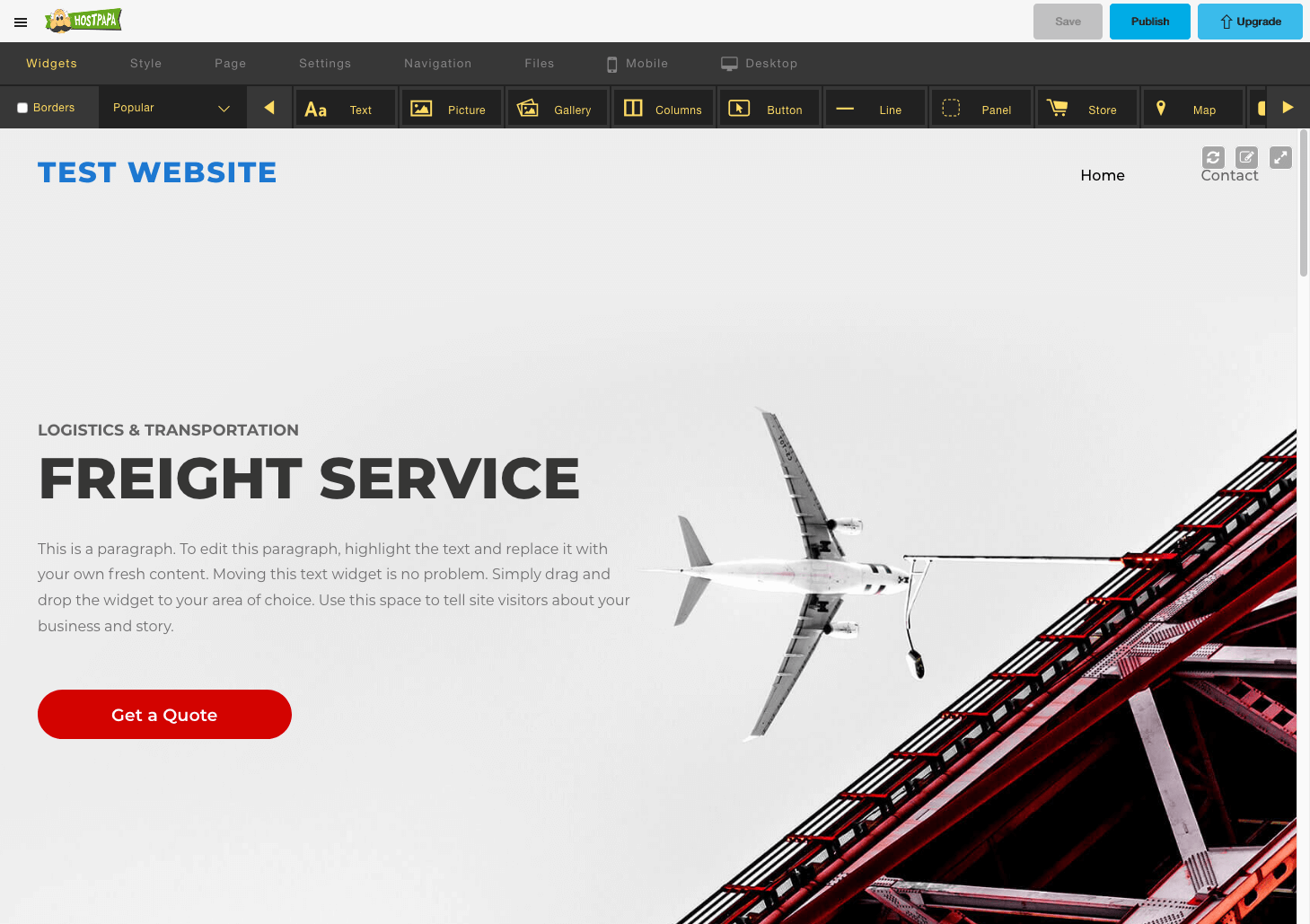 You can learn more about how to get started with our excellent Website Builder here.
Already have a website?
Website still in development?
To help visitors find necessary information about your business while your website is still in development, we provide you with Site Publisher software located in your cPanel control panel. With Site Publisher, you can use pre-made templates and customize them to your liking before publishing them to your website. That way, you won't lose any traffic while your site is in production and you can keep your visitors up to date.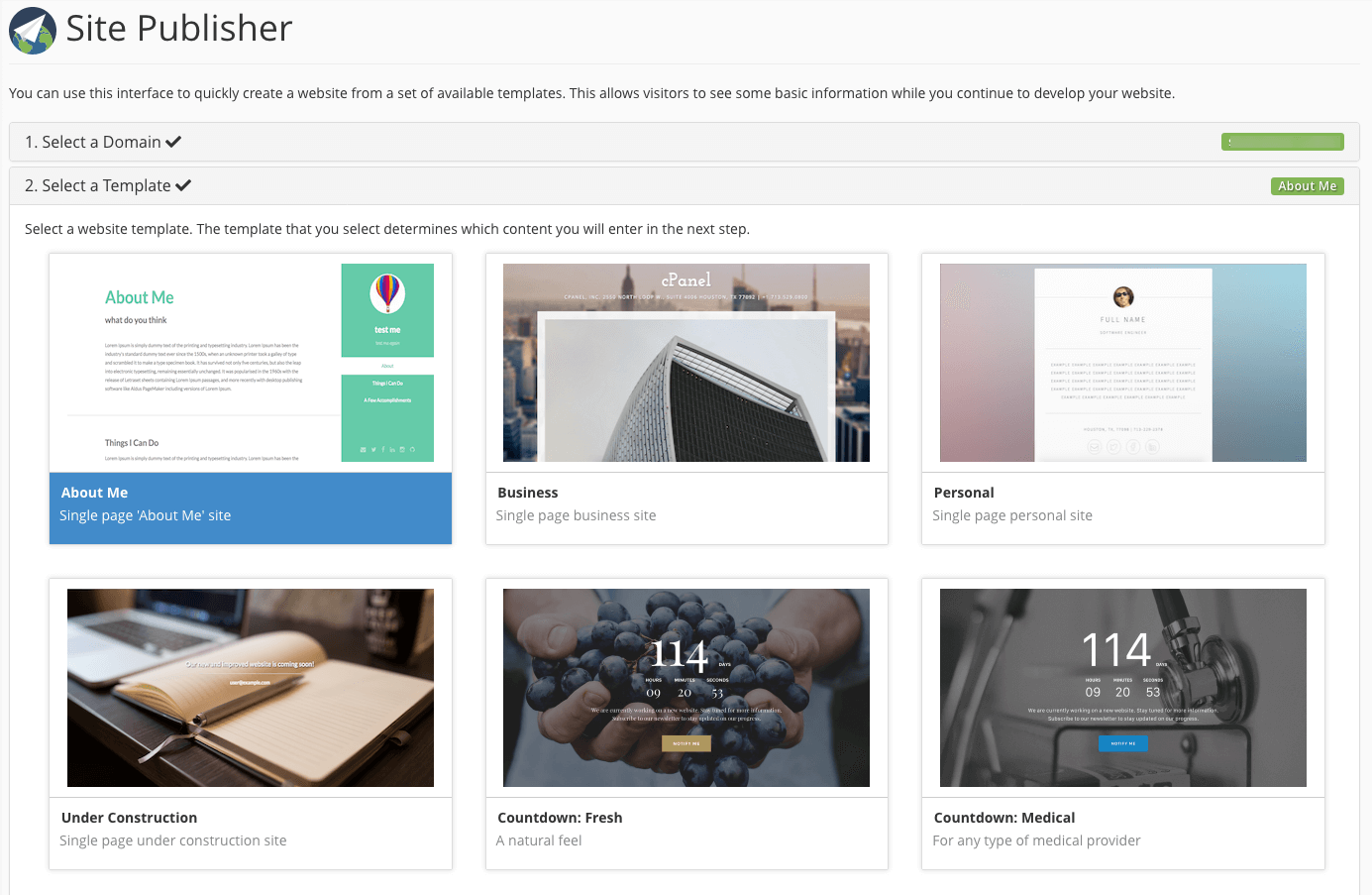 Back to Table of Contents — Next Article: Finished building your website?