In Joomla! you can create as many menus as you need to help visitors navigate your content. This article describes how to create and display a new menu on your website.
Creating a menu
Log in to your Joomla! administrator back-end and go to Menus > Manage > Add New Menu.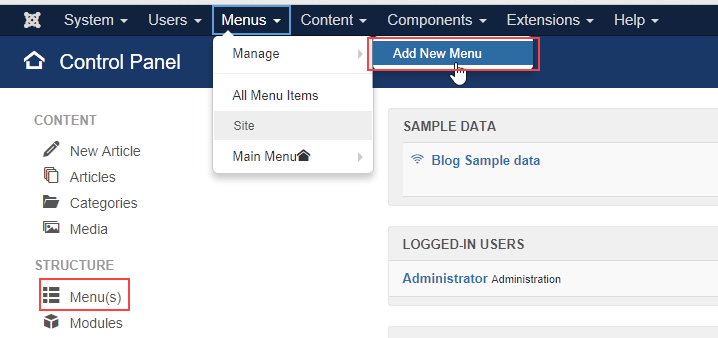 Enter the new menu details and click Save & Close. In this example, we're adding a menu called About, which includes links to articles called About Me and About This Site.
Title – The menu title. This title will be displayed in the back-end.
Menu Type – A unique identifier for the menu, which will be used by the system. Spaces aren't allowed, but you can use hyphens.
Description – A description of the menu. This is optional but recommended, especially if you create several menus.
Client – Choose Site if the menu will be displayed on the public website. Choose Administrator if the menu will be displayed in the Administrator back-end.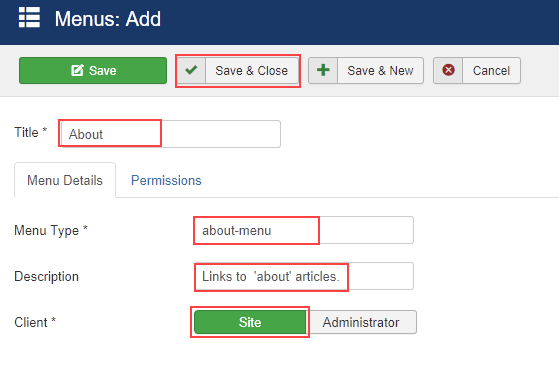 Creating a menu module
Next, we'll create a menu module, which is required for displaying the menu on the website. Click Add a module for this menu.

Enter the menu module details and click Save & Close. There are several menu module options available, but the following options are the most commonly used:
Title – The title of the menu module.
Select Menu – Ensure that the title of the new menu is displayed here.
Show Title – Select Show to display the menu on your site's main page.
Position – Select the position where you want the menu to be displayed.
Show Sub-menu Items – Select Yes to display submenu items.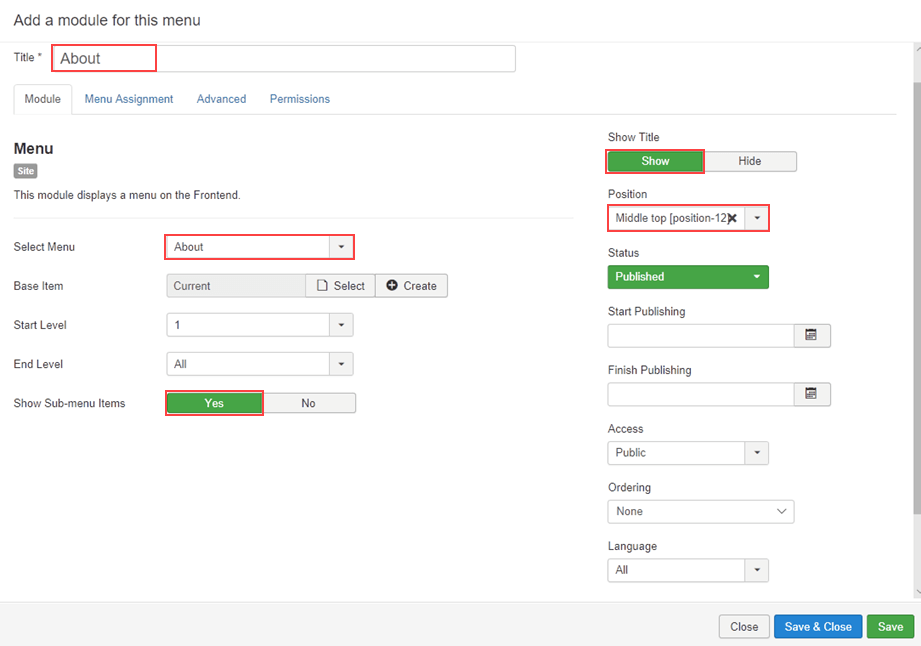 Now that you have a menu and menu module, see How to add a menu item in Joomla! for information about how to add and display menu items.
More information
For more information, see Joomla! in the HostPapa knowledge base.
If you have any questions or need help, you can always contact HostPapa Support by opening a support ticket. Details about how to open a support ticket are here.