Joomla! themes are responsible for the design and feel of your site, very similar to templates in WordPress.
All Joomla! installations come with two front-end templates, Beez3 and Protostar.
To install a new template, log in to the backend of your site.
Go to Extensions > Manage > Install and install your template exactly the same as any other extension.
Activate the template site-wide by going to Extensions > Templates and clicking the default icon for your new template.
You can also activate your template on selected pages by clicking the template name and configuring the settings under the Menu assignment tab.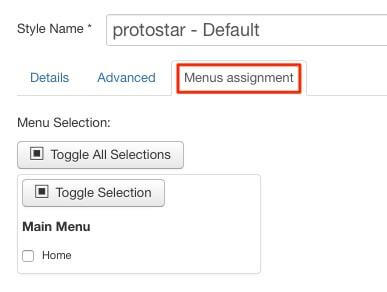 If you need help with your HostPapa account, please open a support ticket from your dashboard.