When it comes to web hosting, it's easy to get caught up in technical specifications, server performance, and uptime guarantees. But we often ignore how vital things like customer support and overall experience when choosing a web host.
While these aspects are undoubtedly important, they only scratch the surface of what truly makes a web hosting provider stand out in today's competitive landscape.
One crucial aspect that often gets overlooked but profoundly impacts customer satisfaction is the customer experience.
However, trust isn't established solely based on technical capabilities. While excellent performance and reliable infrastructure are important, the human element truly sets hosting providers apart.
In the following sections, we'll explore how caring impacts the customer experience in web hosting and what exactly it is.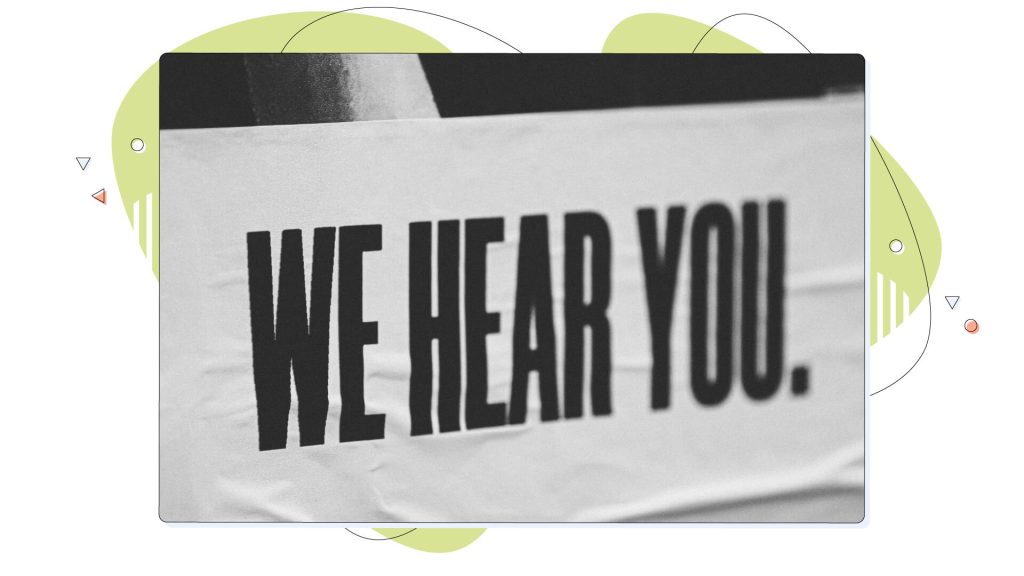 What Is Customer Experience (in General)?
Customer experience, often abbreviated as CX, is a term that encompasses the overall perception and interactions a customer has with a company throughout their entire journey.
It refers to the sum of all experiences and touchpoints a customer encounters, from their initial awareness of a brand to post-purchase (after-sales support) interactions and ongoing support.
Customer experience plays a crucial role in shaping a customer's perception of a company and directly impacts their satisfaction, loyalty, and advocacy.
In the context of web hosting, customer experience refers specifically to the experiences customers have with their hosting provider. It encompasses various elements, including the ease of website setup, the performance and reliability of hosting services, the quality of customer support, and the overall value delivered.
The Recipe for Great Customer Experience on Web Hosting
The key components of customer experience in web hosting are:
Responsive customer support: Being close to your customers is the alpha and the omega if you want to offer the best experience. Customers often require assistance with technical issues, have questions, or seek guidance. If you provide timely and knowledgeable support, it'll pay dividends quite quickly.
Website setup and onboarding: It's where the customer experience begins on the web host's website. This includes the ease of registering a domain, selecting a hosting plan, and configuring the website.
Performance and service reliability: Another aspect that helps positive customer experience is the performance and reliability of hosting services. Customers expect fast loading speeds, minimal downtime, and seamless website performance. Research has shown that loading speeds still impact conversion rates heavily. A site that loads in 1 second has a three times higher conversion rate than a site that loads in 5 seconds!
User-friendly control panel and dashboard: Not to brag, but HostPapa's dashboard and web hosting control panels are easy to understand and use. Apart from our high customer service quality, our intuitive interfaces, comprehensive features, and accessible tools contribute to a positive customer experience – which is apparent from the positive reviews.
Offer services your customer will enjoy: Last but definitely not least is offering something your customers will invest in. These may include website builders, one-click application installations, automated backups, security enhancements, or performance optimization tools. That's precisely where HostPapa is aiming. It even goes the extra mile by offering an even better service called Do-It-For-Me, which aims to help businesses and individuals have their own website, designed and created by us!
These are the most essential components that can improve customer experience in web hosting. All these show that you have a genuine concern for their satisfaction and well-being and that you care about their success. It means putting the customer at the center of your business and making their experience a top priority.
Why Is Customer Experience Important?
The most obvious reason why a company wants to have the most positive experience in the market is more sales.
Zendesk's research has shown that 81% of customers will purchase again if you offer a great customer experience. On the other hand, 61% of customers will switch to a competitor after only one bad customer experience. After two bad experiences, a whopping 76% of customers will switch to a competitor.
After those insights, it becomes very clear why customer experience, especially in the web hosting realm, is crucial in securing long-term relationships.
Customers will have their websites with you for a long time, so ensuring they have all they need helps maintain that relationship and creates loyal customers.
Usually, customers tend to recommend their web hosting provider to their friends if they have had a great customer experience. This can lead to new customers coming on board, boosting the loyal customer base even more.
Going the Extra Mile
Providing exceptional customer experiences in web hosting involves going above and beyond basic expectations.
It's about demonstrating care, responsiveness, and a commitment to customer satisfaction. Hosting providers can genuinely go the extra mile by focusing on select aspects.
Let's check these aspects more closely.
Multilingual Support
In a globalized world, multilingual support is a valuable offering. Hosting providers that cater to customers from diverse linguistic backgrounds demonstrate inclusivity and a commitment to meeting the needs of a broad customer base. HostPapa, for example, offers support in four popular languages: English, French, German and Spanish.
Technical Expertise
Customers rely heavily on hosting providers for their technical knowledge and guidance. A web hosting representative lacking knowledge on a particular matter can lead to a negative experience for the customer. This can spiral out of control if the customer is frustrated enough to leave a bad review online.
Hosting support teams should possess in-depth expertise in hosting technologies, security, performance optimization, and troubleshooting. Employees should be granted complete access to all relevant information to their job because that promotes efficiency and accuracy.
The extensive knowledge base of HostPapa, combined with the customer support expertise, has resulted in a team of knowledgeable professionals who are dedicated to providing excellent service to customers worldwide.
Provide a Seamless Experience From Every Channel
Customers usually contact companies through social media, website forms, live chat, email and phone. It would be excellent if they could start a conversation in one channel and continue to another one seamlessly.
Team communication channels are crucial in providing the necessary information to representatives without requiring them to ask customers for the same details repeatedly.
According to stats by Zendesk, 74% of clients expect that an agent has the necessary access to their account to address their inquiry effectively.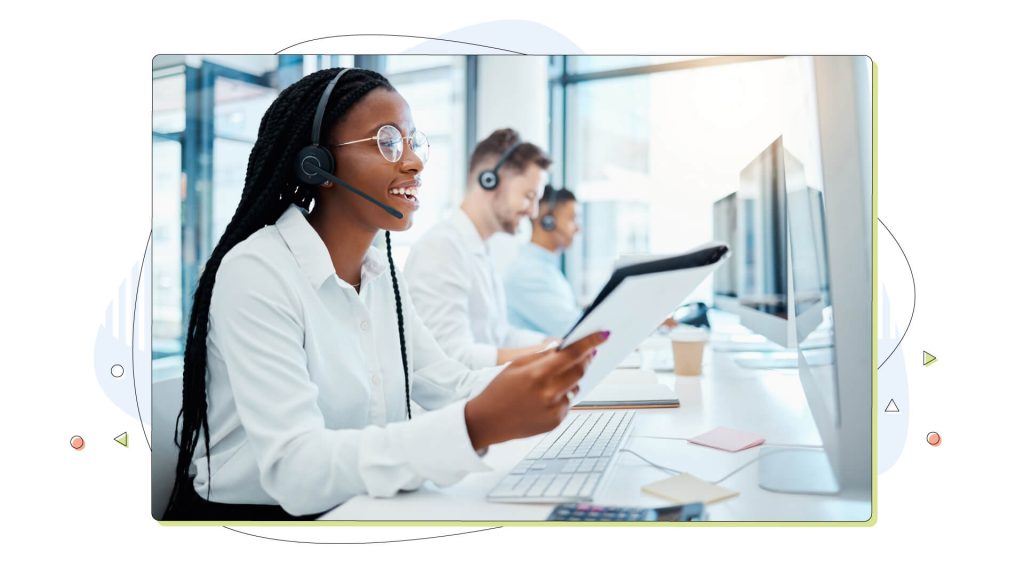 Research: Customer Support Experiences at HostPapa
The purpose of this section is to investigate HostPapa's customer support department and evaluate its ability to deliver outstanding customer service.
We collaborated with two important customer support representatives to gain insight into how HostPapa can establish and uphold strong customer relationships for extended periods.
Let's hear it from the experts!
Q: What are your experiences in building trust, and what impact do they have on customer experience?
A: Trust-building requires empathy and emotional intelligence. Putting oneself in their shoes and anticipating and meeting their emotional needs is the key to retaining clients, in my experience.
Listening to what customers want helps us understand their needs, difficulties, and goals. After identifying these emotions, we can respond in a way that shows we care about the other person's experiences. This, by extension, makes people feel valued.
It's all about understanding their issues and responding in a professional but caring manner.
Transparency is also crucial. Honesty about what we can or can't accomplish, policies, and even our shortcomings shows integrity. Showing that we care about our customers by admitting when we're wrong, offering sincere apologies, and demonstrating our efforts to make things right is essential to maintaining their trust.
Q: Can you highlight examples where caring made a significant difference for a customer?
A: While I can't recall a specific interaction, I know that demonstrating genuine concern for a customer may enhance brand loyalty. If we go above and beyond, customers will remember and appreciate it.
The more personal and genuine we are with our clients, the more likely they are to return as well as recommend us to others. It's when a relationship stops being transactional that the real magic happens!
Q: I know it's difficult, but if I asked you to share three core tips that show how our customer service cares about the HostPapa clients, what would those be?
1) Proactive communication: Our approach goes beyond simply responding to a customer's question. We strive to anticipate future needs and address them proactively. The more we know, the better we are able to anticipate future queries they may have, allowing us to provide a better and complete solution in our initial interaction.
We're saving the clients' time while also demonstrating our dedication to providing high-quality service.
2) Personalization: Everyone is unique, and it is crucial to embrace and respect that. Once we begin treating customers as distinct individuals with specific desires and needs, they will realize how much we value them. To do this, we must show genuine concern for what they are going through and personalize our interactions with them to their specific needs.
3) Quick resolution of issues and effective problem-solving: Customers' concerns are addressed as quickly and best as possible as a way to show them that they are important to us.
That's what makes HostPapa's support so distinct in the web hosting industry. Offering workarounds or temporary solutions can help to ease any discomfort and demonstrates our dedication to meeting their needs, even if a permanent fix is not yet possible.
Conclusion
Caring and trust-building are paramount in enhancing the customer experience in web hosting.
To cultivate customer satisfaction, loyalty, and advocacy, hosting providers should prioritize certain aspects. In this article, we have delved into the importance of comprehending customer expectations, practicing effective communication, going beyond the expected, and delivering exceptional support.
Now, let's summarize the importance of caring and trust-building and encourage web hosting providers to prioritize customer support for a lasting impact.
Remember, a customer-focused approach is not just good for business; it's the foundation for long-term success and growth in the competitive world of web hosting.
Enjoyed this post? Head over to our HostPapa blog to read more exciting content like this one!