If you're new to online publishing or you're switching to Joomla! from another content management system (CMS) such as WordPress, you'll soon discover that Joomla! uses a wide range of terms to describe specific features or sections of the platform's administration dashboard and other concepts.
Once you've been using Joomla! for a little while, this terminology will become very familiar but, at first, it can be somewhat confusing.
Fortunately, the platform's developers have published a Joomla! Glossary. It's a long list of terms and definitions commonly encountered when working with the CMS.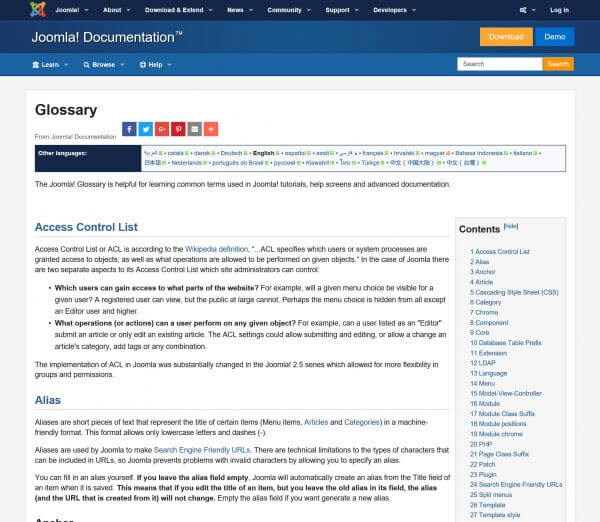 The Glossary provides comprehensive explanations of terms alongside links to related topics and other online resources, where relevant. Available in a number of languages, the Joomla! Glossary is well worth checking out and bookmarking as you take your first steps with the platform.
For further questions, or if you need help, please open a support ticket from your HostPapa Dashboard. Follow this link to learn how.