cPanel's User Manager supports various options for user account control, including email accounts, FTP accounts, and cPanel accounts. Management options include adding and deleting accounts, editing account details, changing security credentials, and more.
How to access cPanel User Manager 
1. Log in to your HostPapa Dashboard.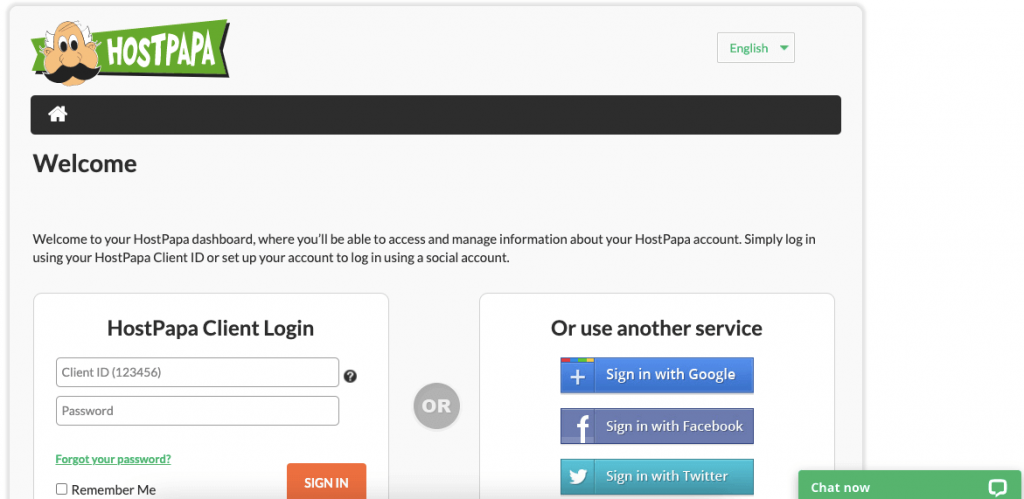 2. Click on My cPanel or My WordPress. 

3. Scroll to the Preferences section in the cPanel dashboard, then click User Manager.

How to add a new user
1. On the User Manager page, click the Add User button to get started.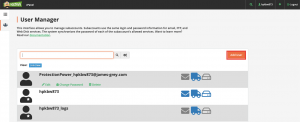 2. Complete the Basic Information form, providing the Full Name, Username, Domain (which will be preset if you have a single domain), and Contact Email Address for the user.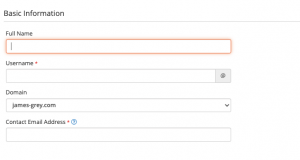 3. In the Security Information section, decide whether you wish the user to configure their password or if you wish to set an initial password for the account on their behalf. If you do not have the user's email address, you must select the latter option.

4. Under Services, enable account features from the selection provided, including FTP, Email, and Web Disk support. As you allow more default features in cPanel, the selection may change.
5. When you've completed the form, click Create to save the account configuration.

How to delete an account
1. If you wish to delete a user account, click the Delete button next to the User Manager page listing account.

2. You'll be asked to confirm the deletion. Click the Delete button to proceed with account removal.
How to edit an account
1. You can change an existing user account by selecting the Edit button next to the account in the User Manager page listing.
2. The Edit account page allows you to alter the same details populated when the account was first created.
3. Make the necessary changes and click the Save button to proceed.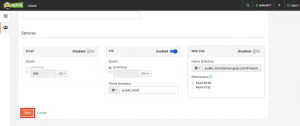 How to change an account password
1. To update an account's security credentials, click the Change Password button next to the account in the User Manager page listing.
2. The account editing page will be opened once again. Enter the new password twice (or generate a random password with the button provided) and click Save to proceed.

If you need help with your HostPapa account, please open a support ticket from your dashboard.