With each HostPapa Automated Website Backup service, we dedicate 1GB of secure offsite cloud-based storage to ensure your web files are safe, protected and available when you need them most. Since our Automated Website Backup service is protecting your entire cPanel account, it's important to note that this will include your website files and folders, databases and any email that is stored on the webserver.
Email archiving and storage are not part of this premium backup service, but your dedicated storage quota is often consumed unnecessarily because of it. If your email history and archives have not been downloaded locally to your computer and are instead still stored on our web servers, they will be included against your storage limits.
There are three options available to you regarding your email storage on your cPanel account:
 

HIGHLY RECOMMENDED:

Upgrade your email to one of our enterprise-grade email




solutions such as:




a.

HostPapa Advanced Email

(5GB of email and document storage per email address)




b.

Google Workspace

(30GB of storage per user)




c.

Microsoft 365

(50GB of email storage and 1TB of cloud storage per user)

Upgrade your backup storage capacity via your HostPapa Dashboard.

Download your email archives and storage located in your cPanel account to your local drives. Please see below for instructions on how to do this.
Downloading your email stored on cPanel servers
To remove the email stored in your cPanel account, please follow the instructions listed below to set up POP email. If you have IMAP email enabled, you will need to temporarily deactivate IMAP to download your email files to your local computer.
Setting up POP email
POP (or POP3) stands for Post Office Protocol. You can use POP to check your email by retrieving all of the messages from the server and storing them on your local computer before opening or reading any of them. This also removes the emails from the server and ensures that they are not counted towards your included backup limit.
To set up your HostPapa email account using POP as a protocol, follow the guides linked below: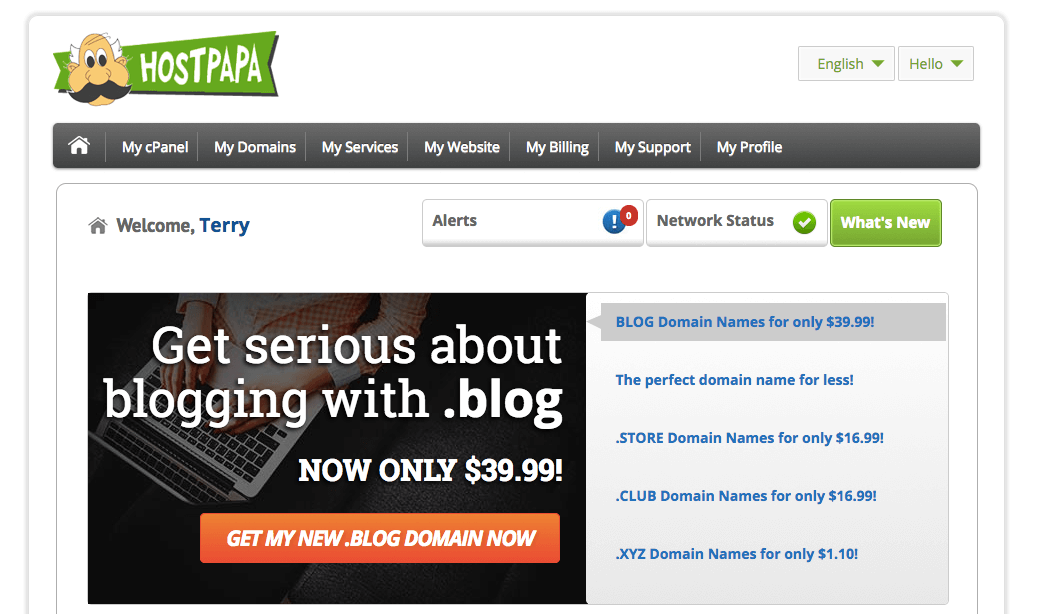 Click My Services.

Under Website Protection, locate your cPanel Website Backup Service. Click the service link or click on the Details button to expand.
Click the Launch button. A new window will open, and you will be logged in to your Website Backup account.
You will see three categories: Website, Databases, and Emails.
On the right-hand side of each category, you will see four blue icons. Click the first one: Backup History.
A new window will appear with backup details listed by date.
Choose the information you want to delete (i.e. the files and emails you already deleted from your cPanel) and confirm.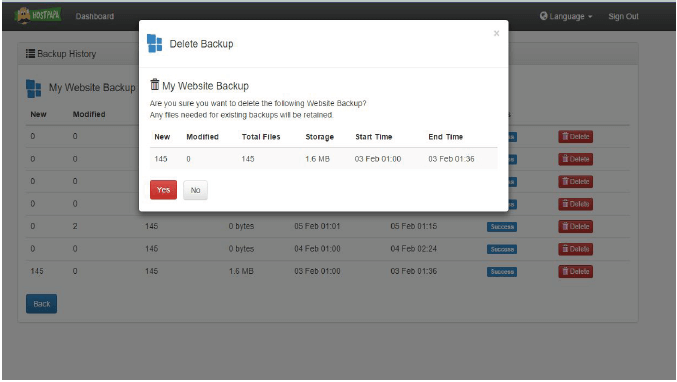 If you need help with your HostPapa account, please open a support ticket from your dashboard.