The Joomla! Extensions Directory or JED is a well organized directory of Joomla! extensions: https://extensions.joomla.org
It's searchable extensions are organized by category, rated and include user reviews. This makes it an ideal starting point when you are looking for an extension for a specific task, or want to compare different extensions.
You can search the JED by keyword, tag or category, or simply browse.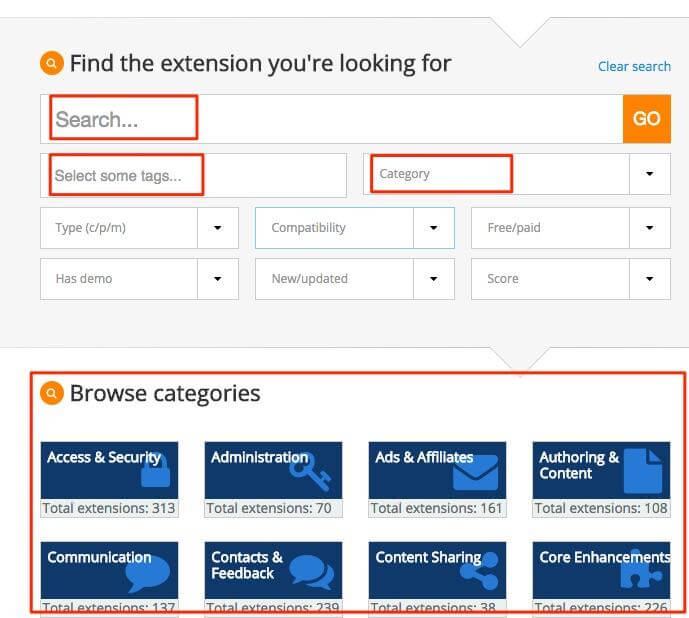 Details to look for on a typical listing include:
A full description of what the extension does

User reviews

Extension type: free or commercial

What it includes: component, module or plugin

Compatibility: what version of Joomla! it works with

Links to Download, Demo, Support and Documentation

Ratings