iThemes Security (formerly known as Better WP Security) enhances the security and protection of your WordPress website.
The plugin detects and automatically blocks suspicious activity, while increasing the security of passwords and site data.
Follow these steps to install and set up iThemes Security for enhanced security of your WordPress-powered website:
Sign into your WordPress administration menu and, from the sidebar, select Plugins > Add New. Search for IThemes Security and install it, then activate the plugin. To learn more about installing WordPress plugins, read this HostPapa knowledge base article: How to install plugins in WordPress.

Once activated, you'll notice a new Security entry in your sidebar. Select it to launch an initial Security Check on your website. During the check, iThemes Security will automatically enable various modules to protect your site.
Click the Secure Site button to begin. During setup, you'll be invited to join iTheme's Network Brute Force Protection network, which protects you from newly discovered exploits and notifies iThemes of new attacks on your site. This enables other users of the plugin to be better protected in the future. Click Activate Network Brute Force Protection to enable the setting.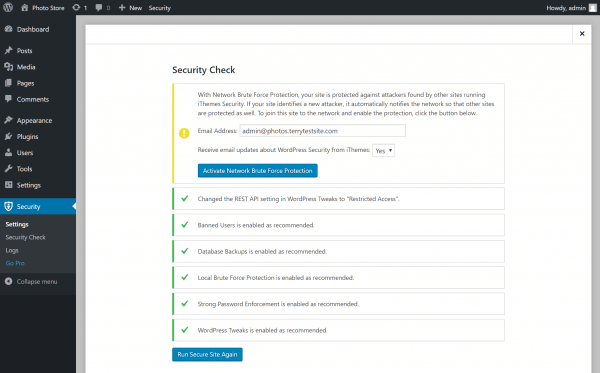 With the initial check complete, use the Close button at the bottom of the page to review the plugin settings.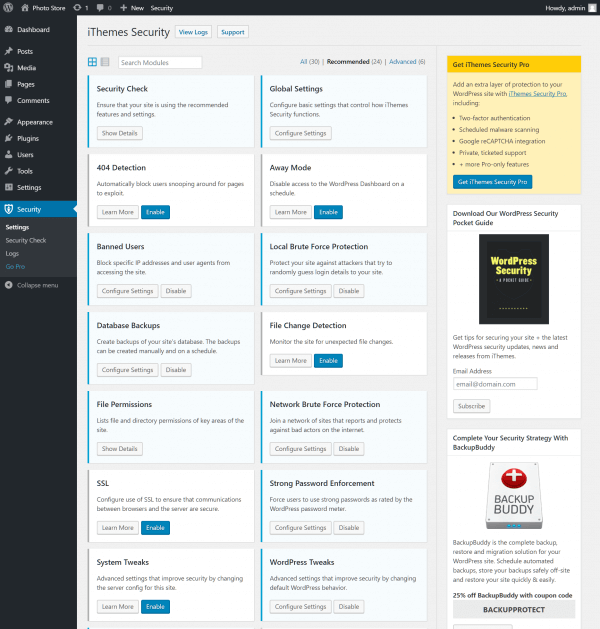 You'll find the major features of the plugin listed on this page. Many of them offer a Learn More button which you can use to understand whether the feature is relevant to your website. Use the Enable button to activate a feature, and the Configure Settings button which then appears to customize the feature.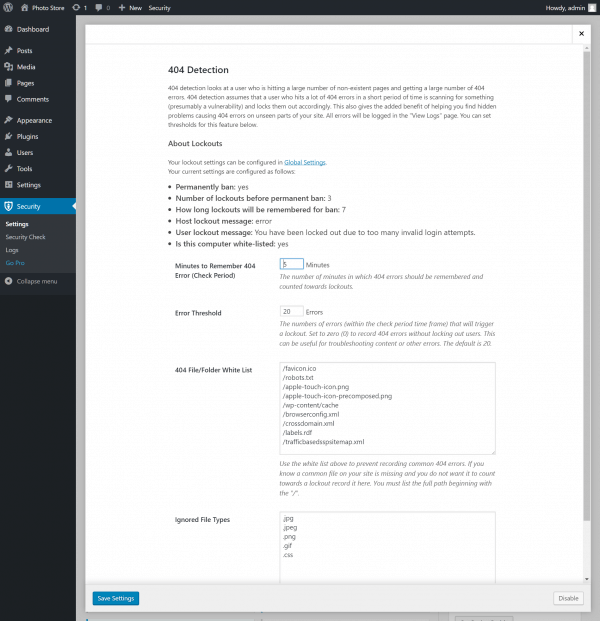 As you scroll down the list of settings, you'll see that some of them are exclusive to the Pro edition of the plugin. You can learn more and purchase this edition by clicking Security > Go Pro in the sidebar.
For further questions, or if you need help, please open a support ticket from your HostPapa Dashboard. Follow this link to learn how.