If you wish to add a language module to Drupal 8, you can do so from the administration dashboard.
Log in to the dashboard and head to Modules. A list of installable modules will be displayed on screen. Check the boxes next to Content Translation and Locale, then click Save Configuration at the bottom of the page.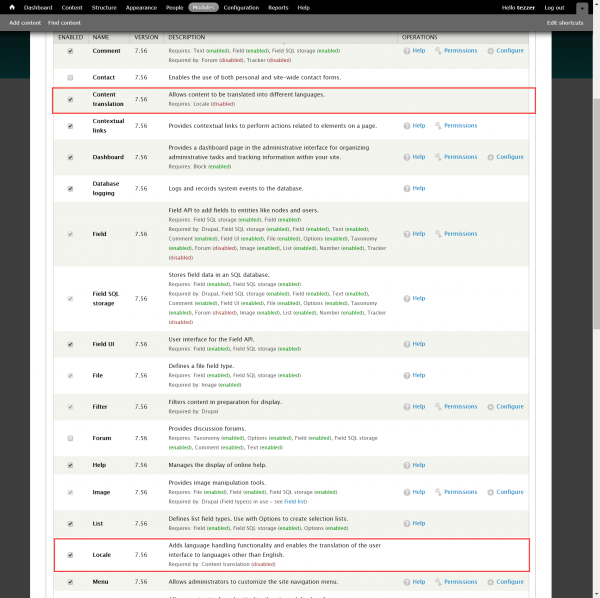 Select the Configuration menu, then navigate to Regional and language > Languages.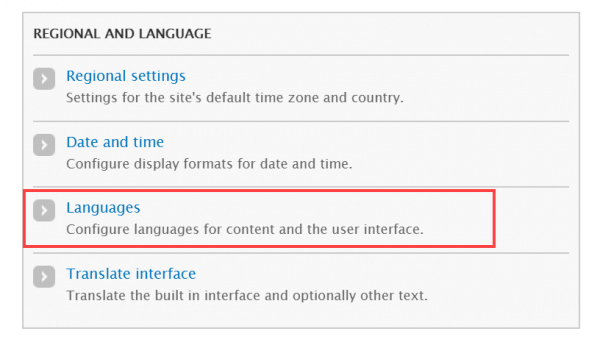 Click + Add language on the setting panel that appears.

Use the dropdown menu to select the language you wish to install. Click Add language to continue.

Use the Enabled and Default settings to configure language priorities.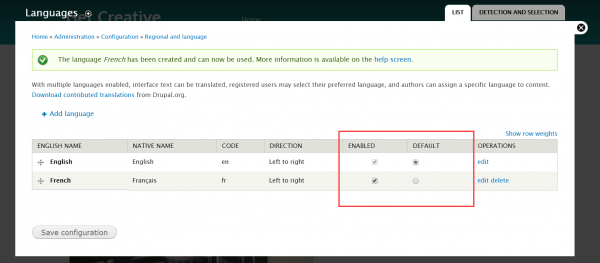 If you notice any problems or if you need any help, please open a new support ticket from your HostPapa Dashboard. More details on how to open a support ticket can be found here.