In Drupal 8, themes are collections of files that define how your website looks. They control page layout, colors, fonts, text styling, and much more.
Themes can be created from scratch, downloaded from the Drupal repository, or purchased from third-party vendors. Theme files must be placed in the Drupal 8 themes folder before they can be activated on your site. Drupal also includes a number of pre-installed themes, which are located in the core/themes folder of your installation.
Install a theme
To install a theme, first log in as a Drupal administrator and then click Appearance in the top menu.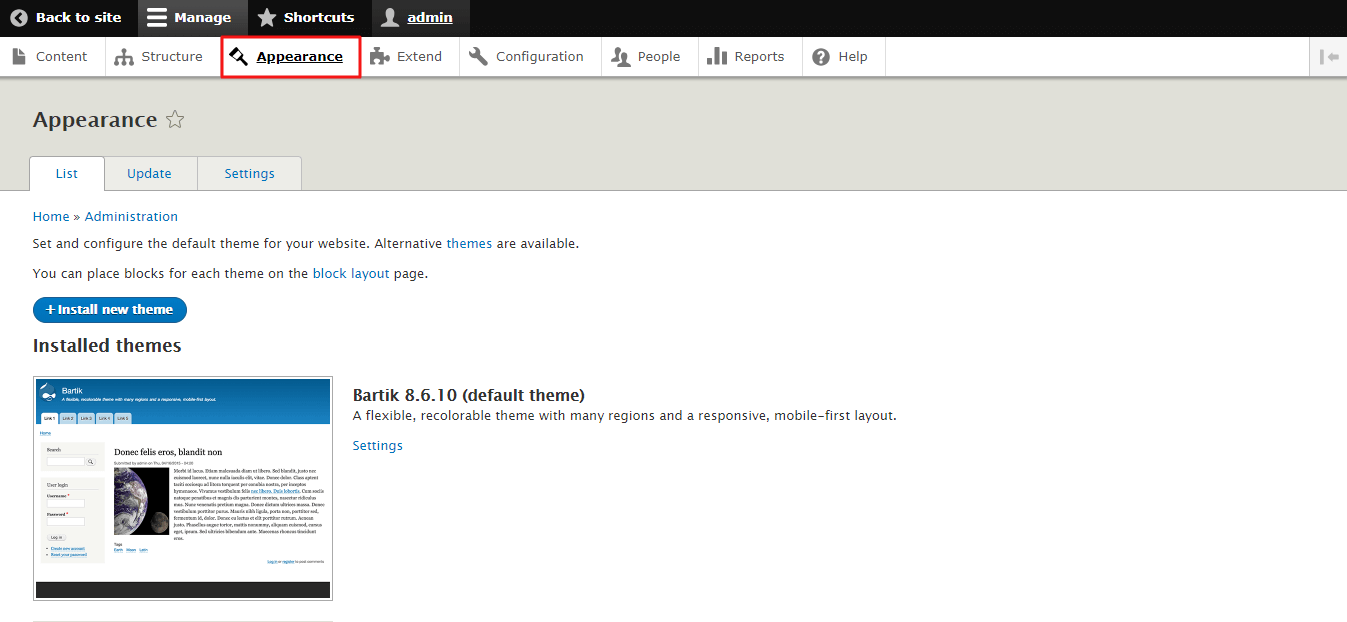 You'll see a list of themes that are available for your site. Click Set default next to the theme you wish to enable. If you wish to install a new theme, click Install new theme at the top of the page.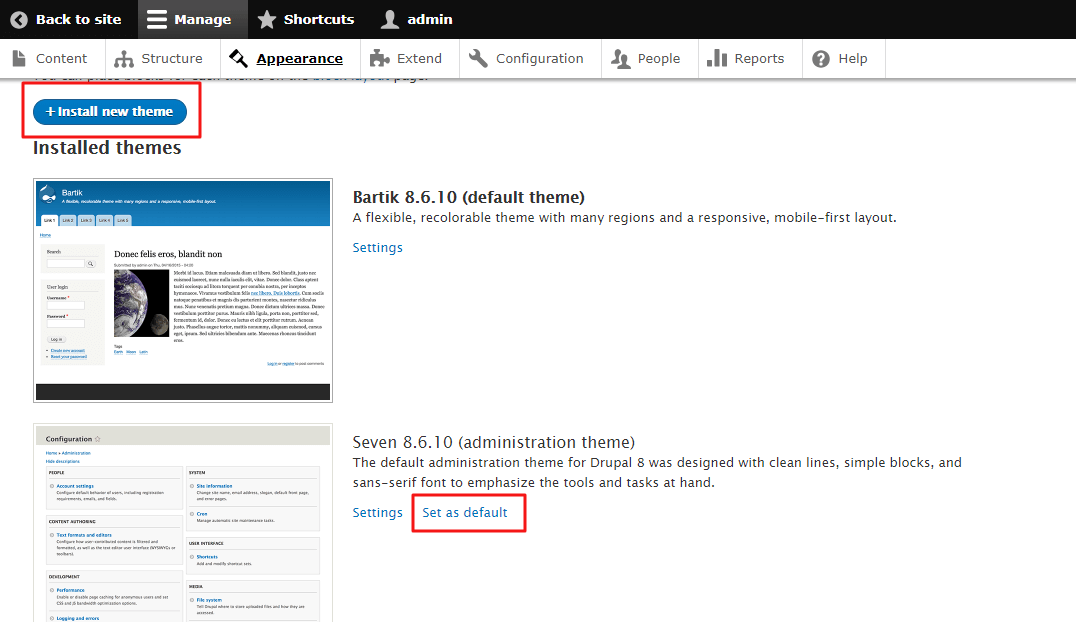 You can install a theme directly from a URL or by uploading a theme archive. Once uploaded, click Install.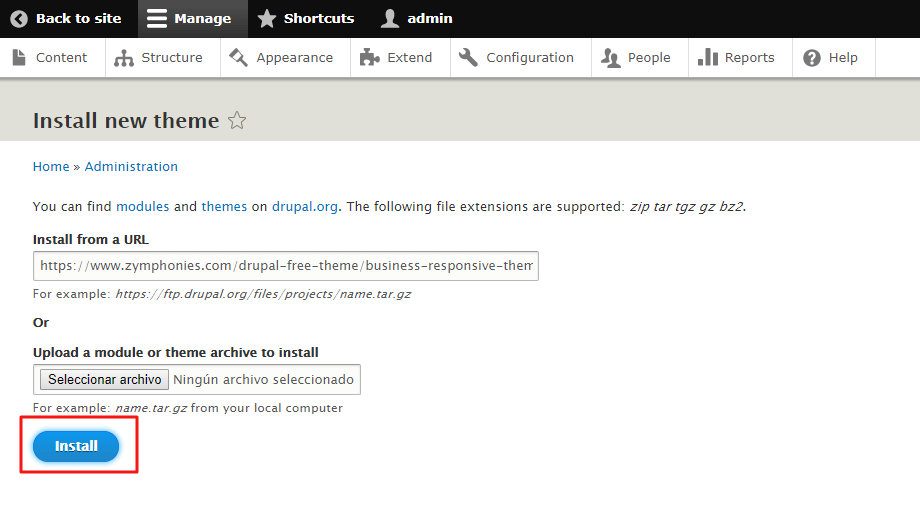 Check the front-end of your Drupal 8 site to see the new theme in place.
Uninstall a theme
If you wish to uninstall a theme, use the Uninstall button to remove it from the list of available themes.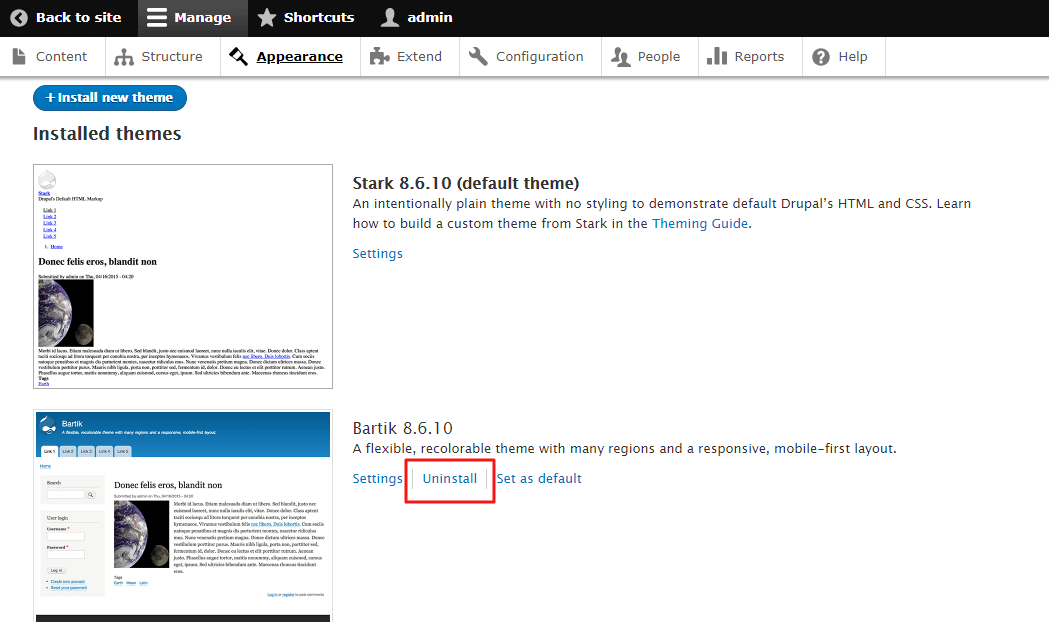 If you notice any problems or if you need any help, please open a new support ticket from your HostPapa Dashboard. More details on how to open a support ticket can be found here.