With Protection Power Website Security, users get access to a number of features that work together to provide the safest experience for website owners and visitors alike. 
Some of these features are available right away. You can get access to the malware and vulnerability scans without any additional information.
Other features will require users to provide specific credentials in order for them to be able to protect specific areas of the user's website and server. 
In order to get the Automated Malware Removal or Server Side Scan working for you, you will need to provide your FTP credentials in Protection Power. Without these credentials, Website Scan will be enabled for you, but you won't be able to access the Server Side Scan.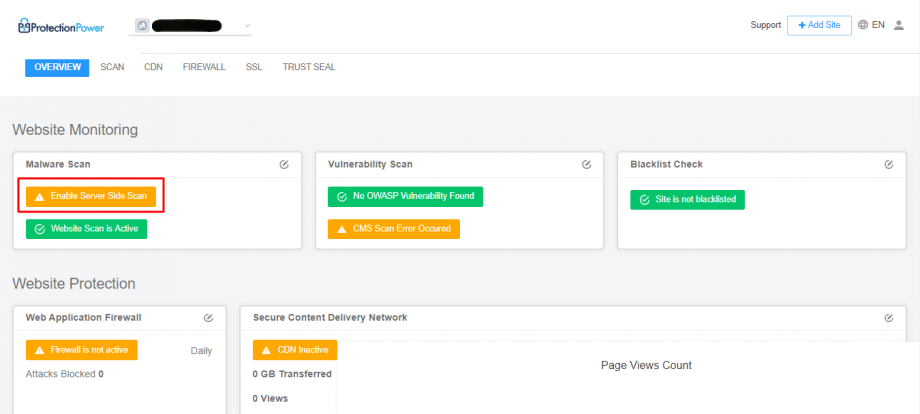 To enable Server Side Scan or Automated Malware Removal, please click on the orange Enable Server Side Scan button.
In the Server Side Scan tab, click on Enable Scanner to add your FTP credentials.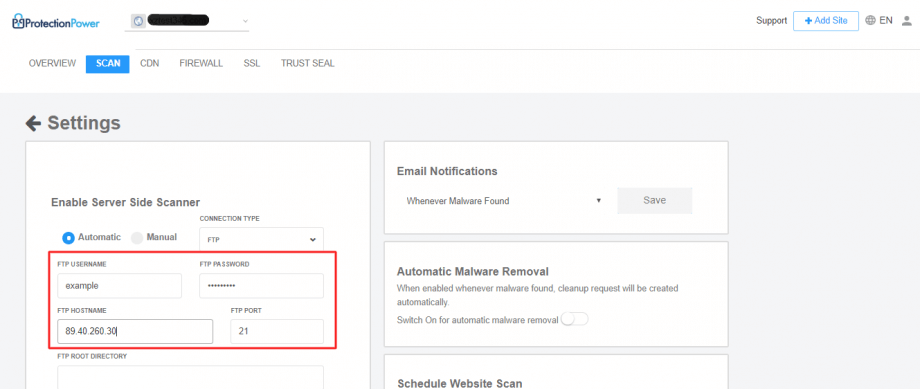 Once this is done, you will be able to run server-side scans and have any detected malware removed automatically from your website. This will ensure both your website and the server will stay protected and provide a safe experience for you and your website visitors.
If you need help with your HostPapa account, please open a support ticket from your dashboard.