If you wish to log in to your server using an FTP client, you will need to use your FTP username and password to do so.
New FTP accounts can be configured using cPanel and you'll also find a list of existing FTP accounts available for reference and user management.
Log in to the HostPapa Dashboard and select My cPanel from the top navigation menu.
In the Files section, select FTP Accounts.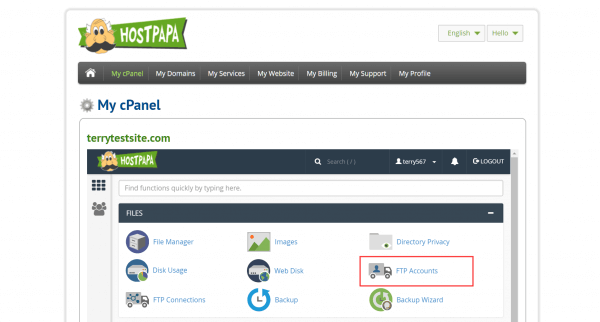 Scroll down to the bottom of the page, where you will see a list of all FTP accounts with access to your server.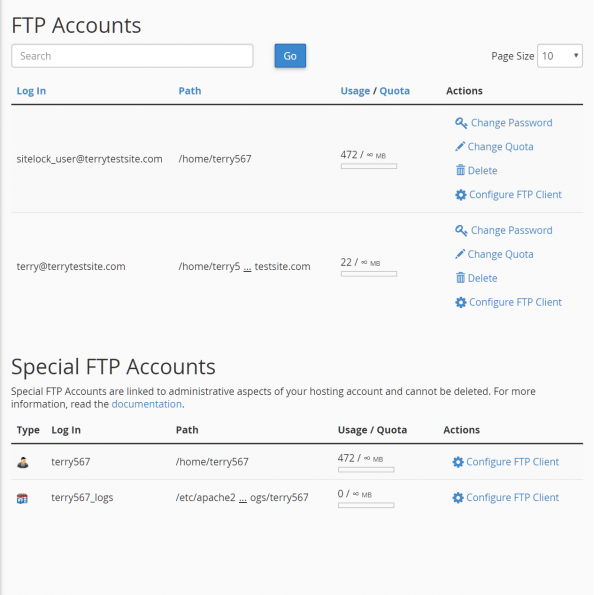 The FTP Accounts section includes standard user accounts that have previously been configured. These accounts can be managed and deleted. The Special FTP Accounts section are preconfigured accounts linked to administrative aspects of your hosting service. These accounts cannot be deleted.
Check the Log In column for the FTP account usernames.
If you need help with your HostPapa account, please open a support ticket from your dashboard.