Performing regular backups of the data stored on your server is a vital task that helps to ensure business or operational continuity in case of administration errors or other catastrophic issues.
The cPanel Backup tool compresses the files, database, email forwarders, and filters stored on your server into a compressed file that you can download and store locally and offsite for optimum protection.
How to create full and partial backup files with cPanel's Backup Tool
1) Log in to your HostPapa Dashboard.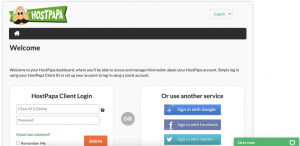 2) Click on My cPanel or My WordPress. 

3) In the cPanel menu, select Backup Wizard from the Files section.

4) The Backup Wizard can be used to launch a backup of your data or restore files from an existing backup.
5) Click the Back Up button to proceed.
6) You'll be presented with options to create a Full Backup (an archive of all the files and configurations on your website) or a Partial Backup. Under Partial Backup, click one of the buttons displayed to back up your Home Directory, MySQL Databases, or E-mail Forwarders and Filters.

7) If you choose a full backup, use the dropdown menu to select a storage location on your server for the compressed file and enter an email address to receive a notification when the backup is complete.

8) For partial backups, you should be able to download the backup file immediately.

9) Once downloaded, retain the backup file in its compressed state if you need to restore data from the file in the future.
If you need help with your HostPapa account, please open a support ticket from your dashboard.