Adding a new user
To add a new user go to Users > Add New.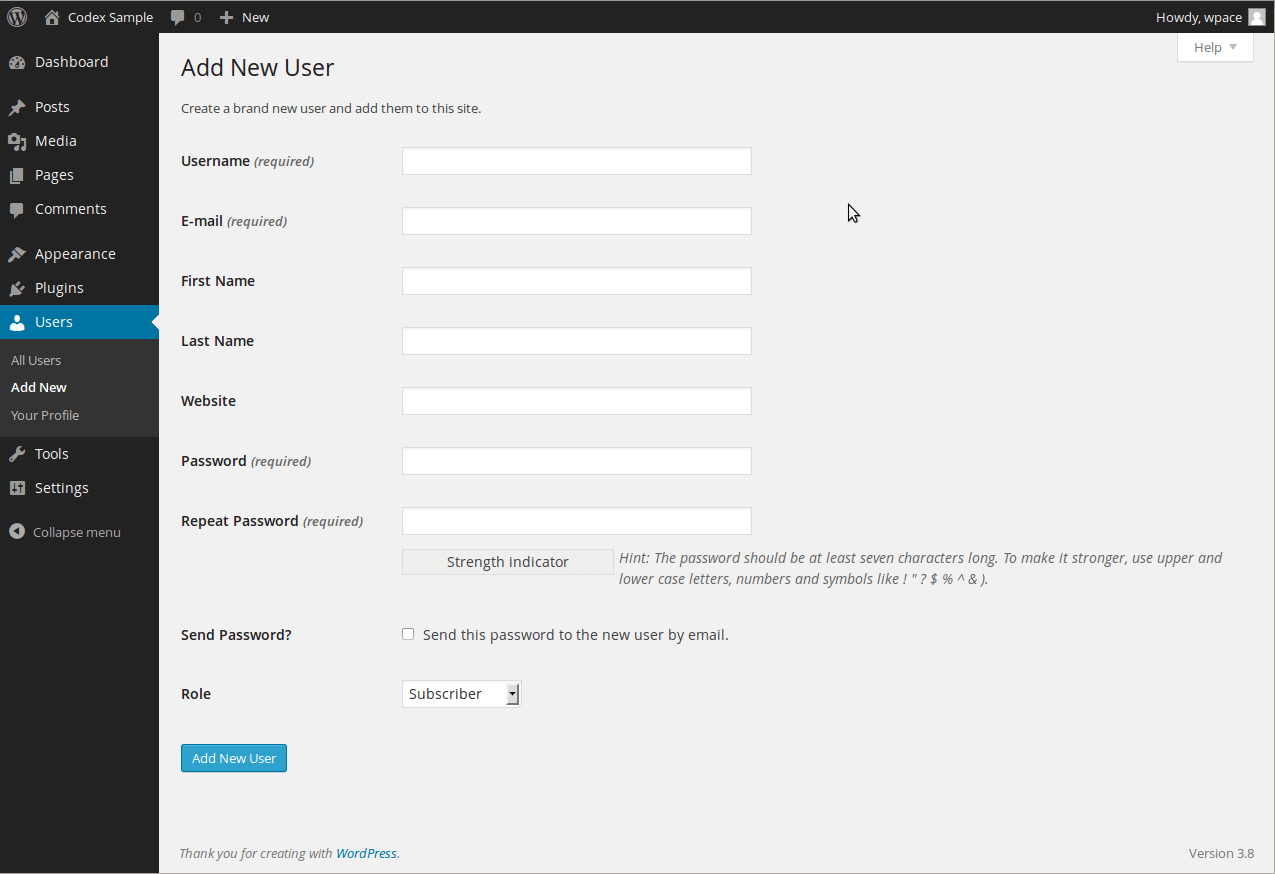 Fill in the appropriate fields and when you are finished click Add New User.
Managing existing users
To manage existing users go to Users > All Users.

Click on the user you wish to edit. Once you have edited the appropriate fields click Update Profile.