A Joomla! menu is a set of items used for website navigation and structure. Each menu item comprises an URL to a page on the website, and can be configured with a variety of settings that control elements such as the articles, categories and layout of the page.
In this guide, we'll walk through the steps required to create a menu item and point it to an article in Joomla!
Log in to the administration panel and head to Menus > Manage.

In the left sidebar, select Menu Items.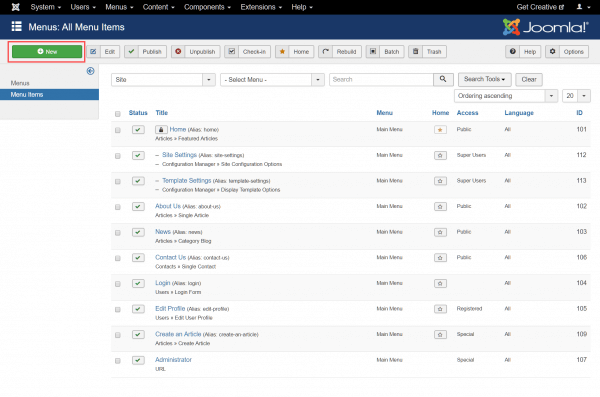 To create a menu item, click the + New button at the top-left of the screen.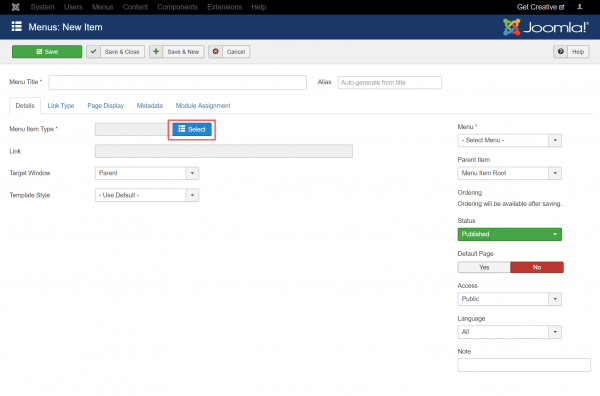 Click the Select button next to Menu Item Type and from the list displayed, choose Articles.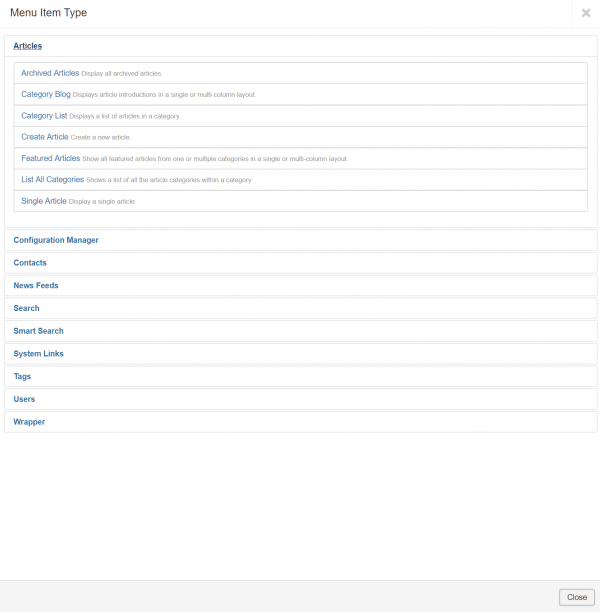 In this example, we'll add a Single Article to the menu item, but you can review the alternative options available.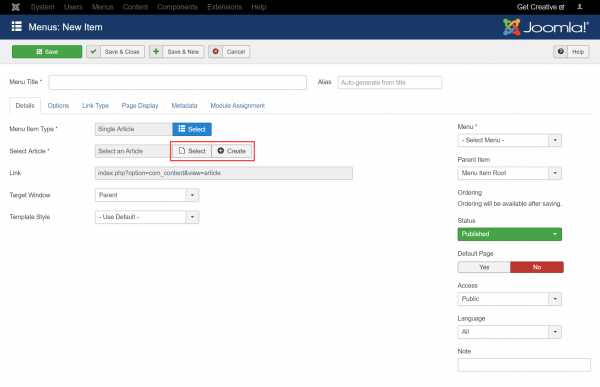 The Select Article setting allows you to create a new article, or select an existing article from those previously published on your site. Click the Select button to choose an existing article.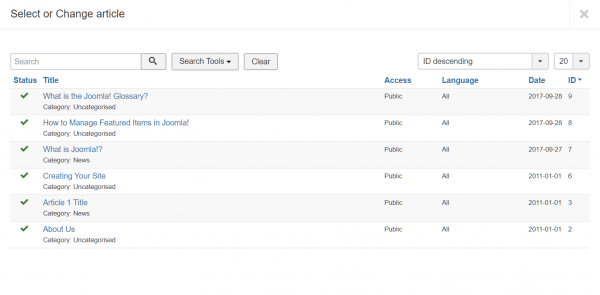 Click an article from the list displayed to proceed.
Enter a Menu Title at the top of the screen, relating to the article, then work through the tabs below and settings to the right to configure the menu item details.

Options – settings that define how your menu item is displayed.
Link Type – configure title, CSS style and image settings.
Page Display – page heading, title and class settings.
Metadata – meta description and keyword settings for SEO.
Module Assignment – make adjustments to modules.
Don't forget to select the menu that the article should be attached to, from the menu settings on the right of the screen.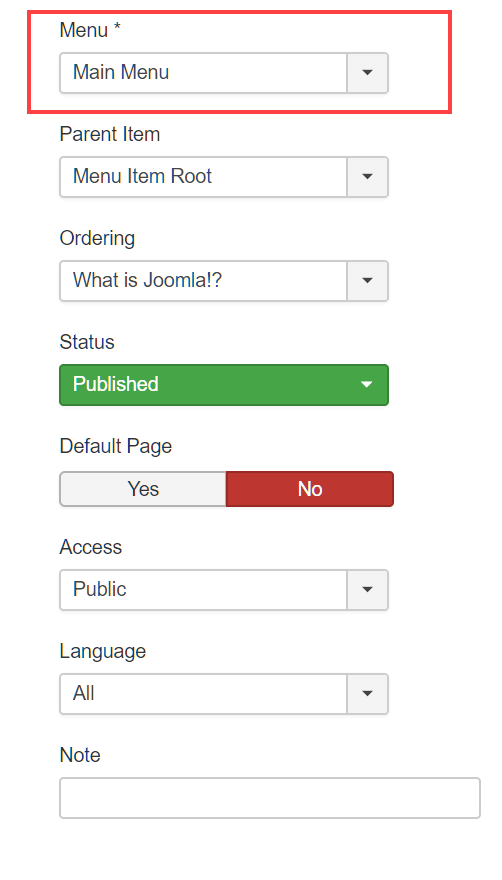 When you are ready, click the Save button at the top of the screen to place a link to the article in your menu.
Now head to the front page of your site to check the article is available from your menu.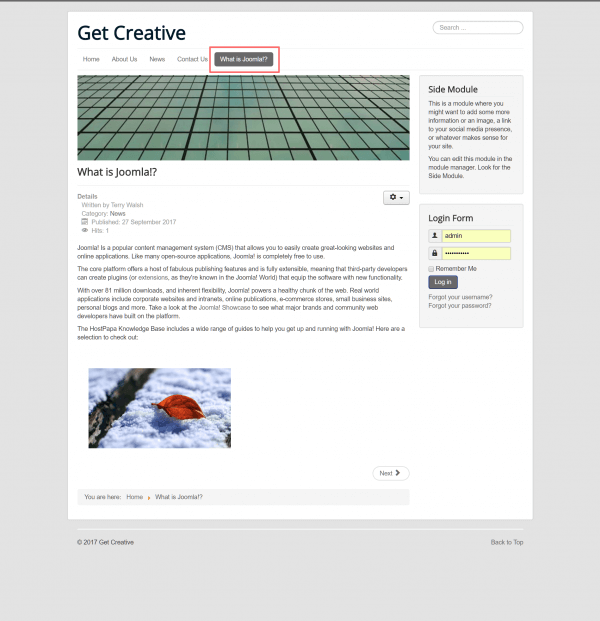 For further questions, or if you need help, please open a support ticket from your HostPapa Dashboard. Follow this link to learn how.