A Joomla! Article is the term used to describe the content pages published on the platform. An article can be linked to a Joomla! menu item or simply be created as a standalone entity, hyperlinked from other articles on your site.
To create a new article, click the Content menu then select Articles > Add New Article.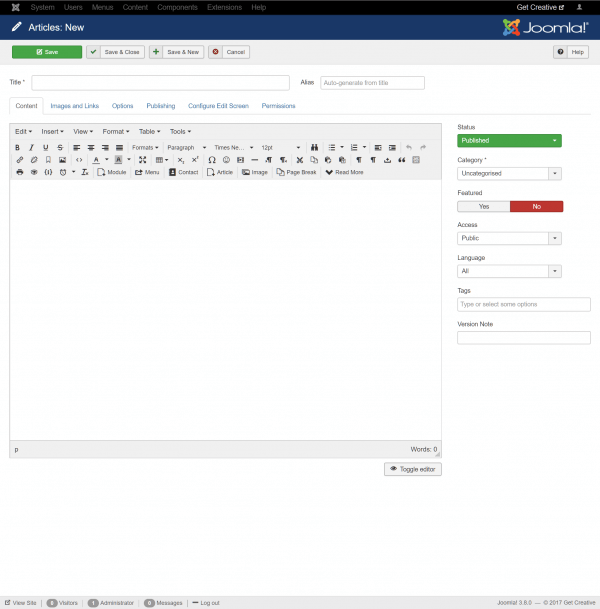 Enter a title for your article and use the article editor to enter your text. You'll notice a large toolbar at the top of the editor that includes a swathe of formatting tools. It works in a similar way to a word processor app like Microsoft Word.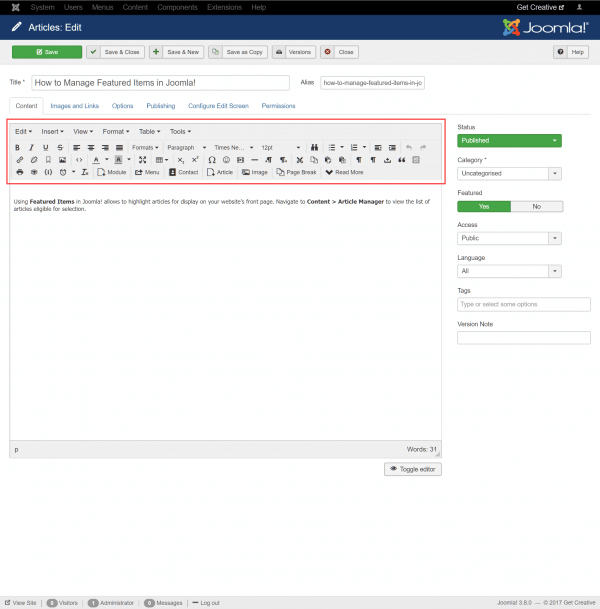 Highlight a section of text with the left mouse button, then select a tool to change its format.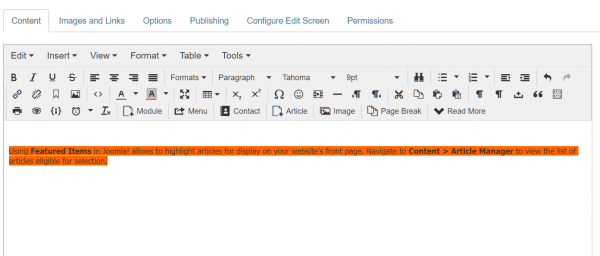 Above the article toolbar, tabs allow you to configure article-specific image and layout options. You can also manage metadata content and user access permissions.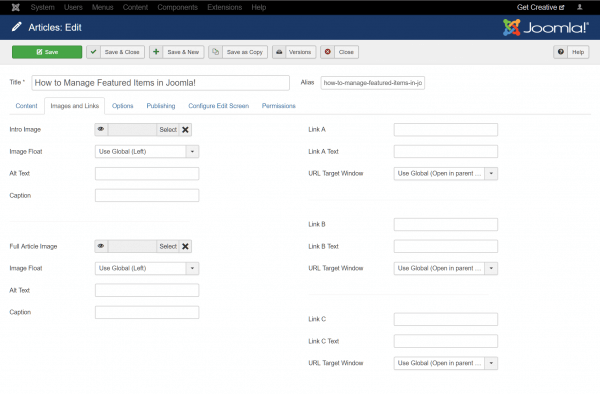 Use the Save buttons at the top of the screen when you need to take a break, or you're ready to publish your article.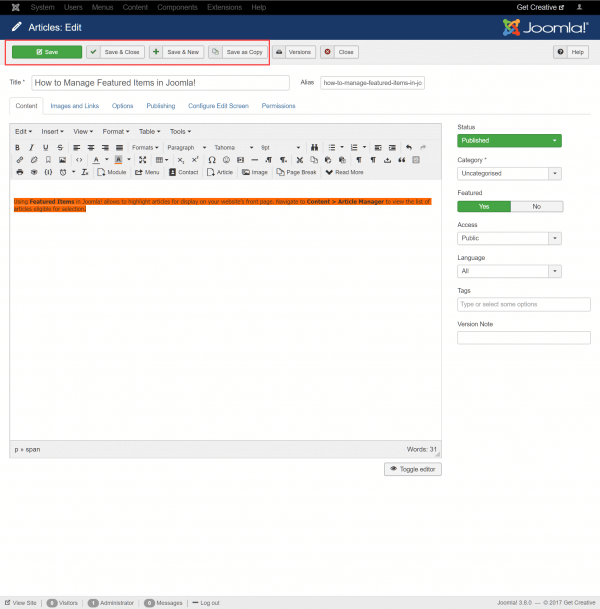 To the right, you'll find options for configuring your article settings. The Published drop-down menu allows you to show or hide your post from public display. You can set a category for the article, configure Featured Article status, define access privileges, language settings, article tags and more.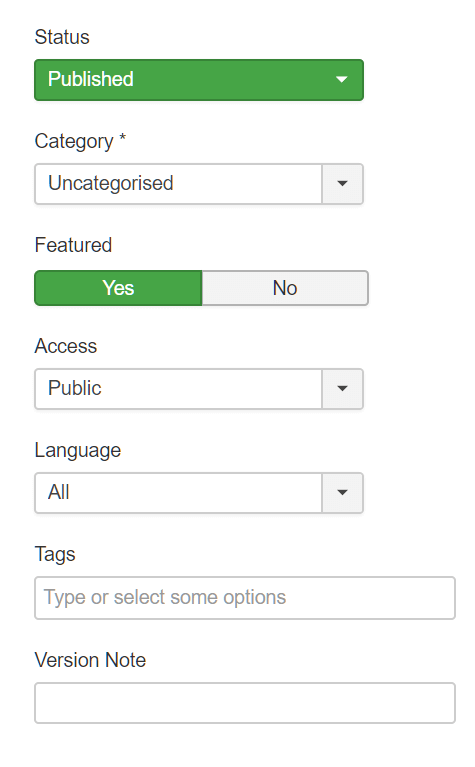 For further questions, or if you need help, please open a support ticket from your HostPapa Dashboard. Follow this link to learn how.