In a default CS-Cart installation, store pages can be indexed by search engines, but there are some things you can do to improve your store's search engine optimization (SEO).
Enable the SEO add-on
The SEO add-on changes long, dynamic URLs to shorter, more logical URLs. This change improves search engine ranking and makes URLs that are easier for your customers to read and remember. For more information about using the SEO add-on, see the CS-Cart SEO documentation.
Add META keywords and descriptions
Meta keywords and descriptions provide page details to search engines and should be as descriptive and relevant as possible to improve page rankings. For more information about meta keywords and descriptions, see Planning your site with SEO in mind.
Change product meta keywords and descriptions
Sign in to your CS-Cart administration panel and go to Products → Products. Click the name of a product.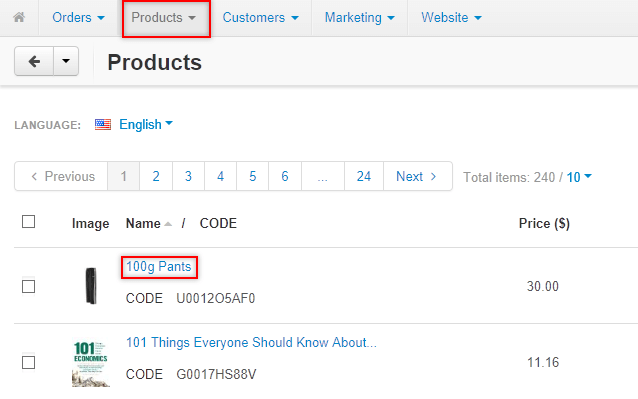 Click SEO. In the Meta data section, enter a descriptive Page title, Meta description, Meta keywords and click Save.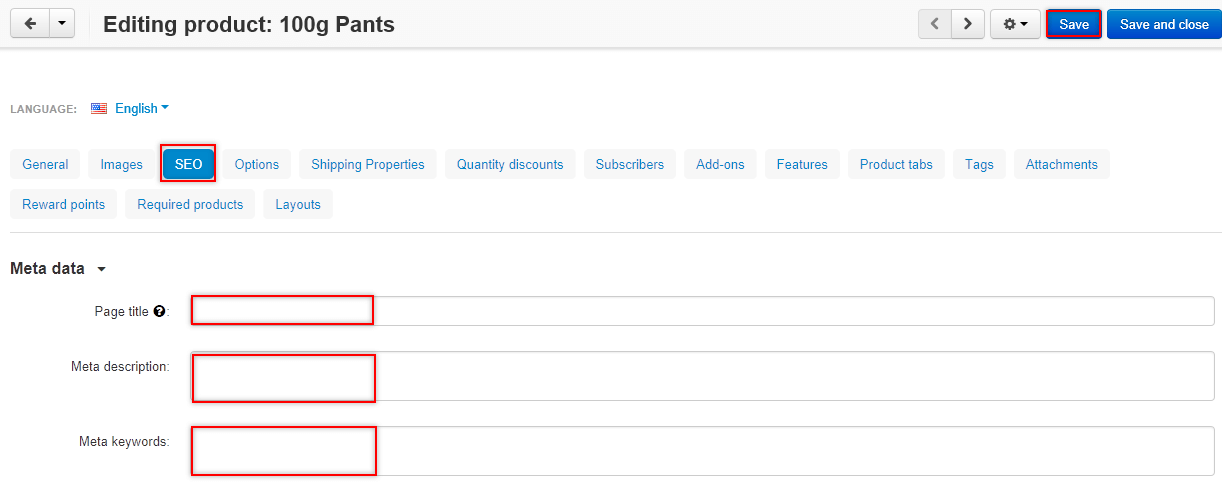 If you have any questions about CS-Cart or search engine optimization, please contact HostPapa Support by opening a support ticket. Details about how to open a support ticket are here.