Note: This article refers to websites created using HostPapa Website Builder
Choosing Keywords, Creating a Site Plan & Domain Names
1. What are keywords?
Keywords are the words and phrases that Internet users type into the search box to find what they are looking for. It's important to study your topic and do keyword research before choosing keywords to target on your site pages.
2. Why are keywords important?
If you want to get traffic to your site from search engines, you need to have the most relevant keywords appear in your pages.
3. What is keyword research and how does it affect SEO?
Keyword research is evaluating your website's topic and finding out exactly what Internet users are searching for in order to find what you have to offer. You want to find out:
What keywords Internet searchers are using that relate to what you have to offer
How popular various keywords are
How competitive various keywords are
4. Keyword research and choosing keywords
Keyword research tools will give you insightful information on words and phrases that people are using to find what your website provides. You will find average search volume, competitiveness and more. Take a look at some of these tools:
5. Creating a site plan
It's important to have a plan of action before you start to build your site. If you have done some keyword research and have a list of keywords that you would like, then plan your site pages to include those topics and keywords.
Example: You have a website all about organic chocolate and its health benefits and you have decided that you would like to target:
Chocolate truffles
Organic chocolate
Organic dark chocolate
Health benefits of chocolate
Lose weight eating chocolate
Healthy chocolate recipes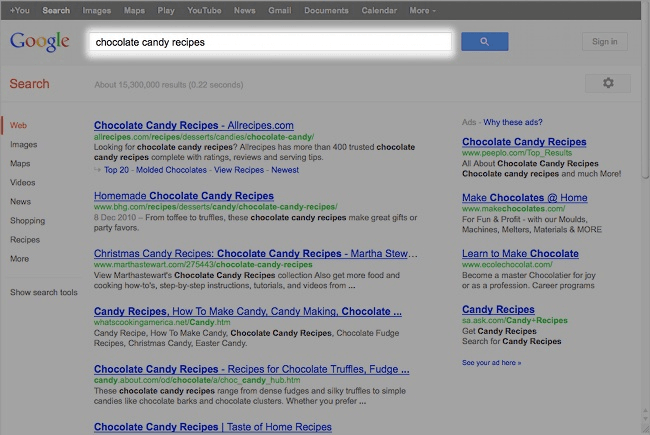 Plan to have an individual page that will specifically target each of those keywords. Here is more information about writing your content and building your site around your keywords: Building Your Site With SEO in Mind
6. Choosing a domain name, things to consider:
Choosing a domain name is very important and should be considered carefully. When choosing a domain name with SEO in mind you should:
Consider the length of the domain name you choose. Will people be able to remember it or easily type it in when searching for your website?
Consider using your business name. If it has been taken by another website, consider part of your business name plus a general keyword that describes what you offer.
Consider using a general keyword plus another word tacked onto the end.
Consider very carefully the use of multiple hyphens in a domain name and avoid if possible. Hyphenating keywords in a domain name such as travel-south-america-easy-free.com does not promote credibility, appears spam-like and is difficult to type.