To get Protection Power Trust Seal displayed on your website, you will need to add a piece of code. To do so, please follow these steps:
1. Log in to your HostPapa Dashboard
2. Click on My Services.
3. Under Website Protection, locate Protection Power. Click the service link or click on the Details button to expand.
4. Click the Launch button. A new window will open and you will be logged in to your Protection Power account.
5. Go to the navigation bar on your left-hand side and click on your domain name to open the menu.
6. Select TRUST SEAL from the drop-down menu.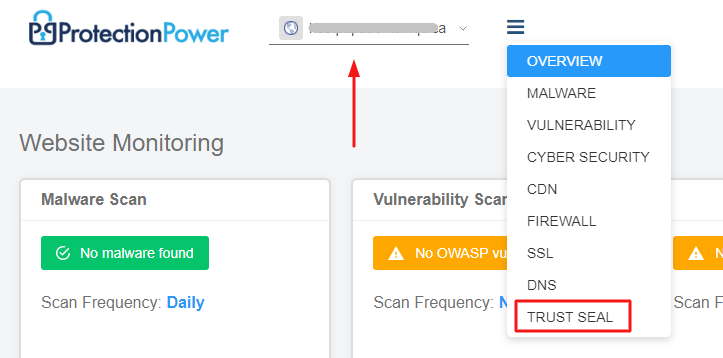 7. Choose your preferred design of the seal.
8. Copy the code and add it to the <body> tag of your website, in the position where you want it to appear, using a text or HTML editor, or a website builder.
Once the code is successfully added, the Protection Power Trust Seal will be automatically generated and displayed on your web page.