If you forgot your email password or want to change it, you can do so from My cPanel in the HostPapa Dashboard. Follow these instructions to change your email password.
1) First, log in to your HostPapa Dashboard.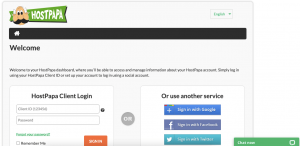 2) Click My cPanel. 

3) Scroll down to the Email section and select Email Accounts.

4) Scroll down to the list of email accounts configured with your HostPapa service. Click Manage next to the email address you wish to change.

5) Scroll down to the Security section. Enter your new password or click the Password Generator button to create a random password.
6) Click on the UPDATE EMAIL SETTINGS button at the end of the page to save your password.

7) A success message will appear to confirm that your changes are saved.

If you need help with your HostPapa account, please open a support ticket from your dashboard.