Installing a Moodle theme
A theme is a graphical skin that controls the look and feel of your Moodle site or course. A Moodle installation includes three standard themes and many more themes are available in the Moodle Plugins Directory. Installing a new theme in Moodle follows the same steps as installing a plugin. For more information about installing Moodle plugins, see the How to install and uninstall a plugin in Moodle 3 article.
To begin, go to the Moodle Plugins Directory in your web browser. Select Theme as the Plugin Type, then select your Moodle version.

Click the name of the theme you want to install to open the download page.

On the theme download page, click Download and save the compressed (.zip) file on your local computer.

Next, log in to your HostPapa Dashboard and go to My cPanel > File Manager.
In the File Manager, open the moodle/theme folder and click Upload.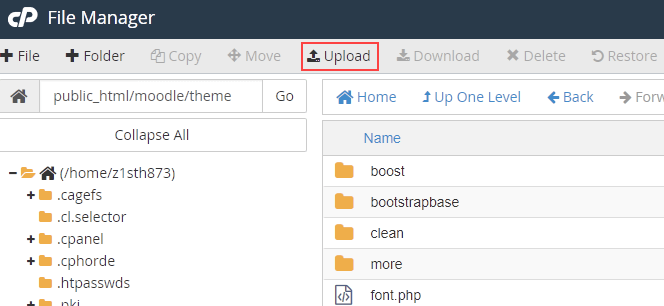 Locate the compressed (.zip) file you downloaded from the Moodle Plugins Directory and drop it in your browser or click Select File and browse to the file.

When the upload is complete, return to the File Manager. Select the compressed theme file and click Extract. In the Extract dialog box, click Extract File.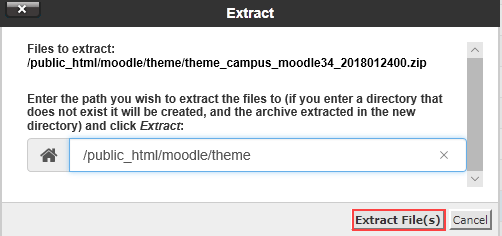 When the extraction is complete, you'll see a new folder with the same name as the theme. In our example, the folder is called campus.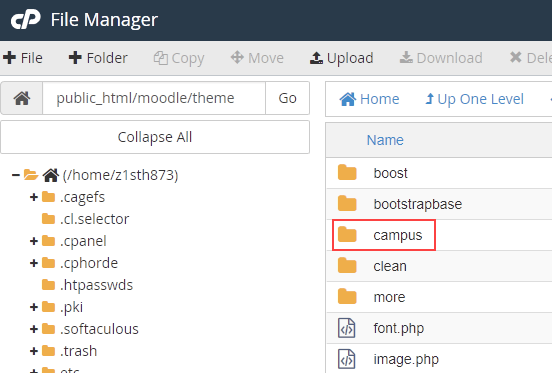 Changing a Moodle theme
You can use any installed theme for your Moodle site and can choose themes based on which device is used to view the site. For example, you can have one theme for desktop computers and another for mobile devices.
To change your theme, log in to Moodle as admin and go to Administration > Site administration > Appearance > Themes > Theme Selector.
Click Clear theme caches, then click Select theme for each device and theme you want to change.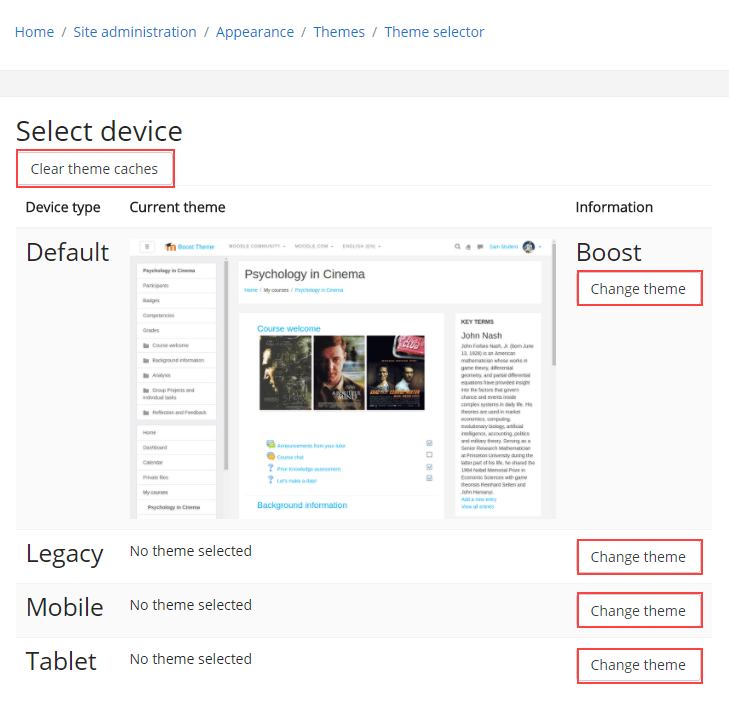 You'll see each installed theme that you can use for the device and an example of how the theme will look. Click Use theme next to the theme you want to use.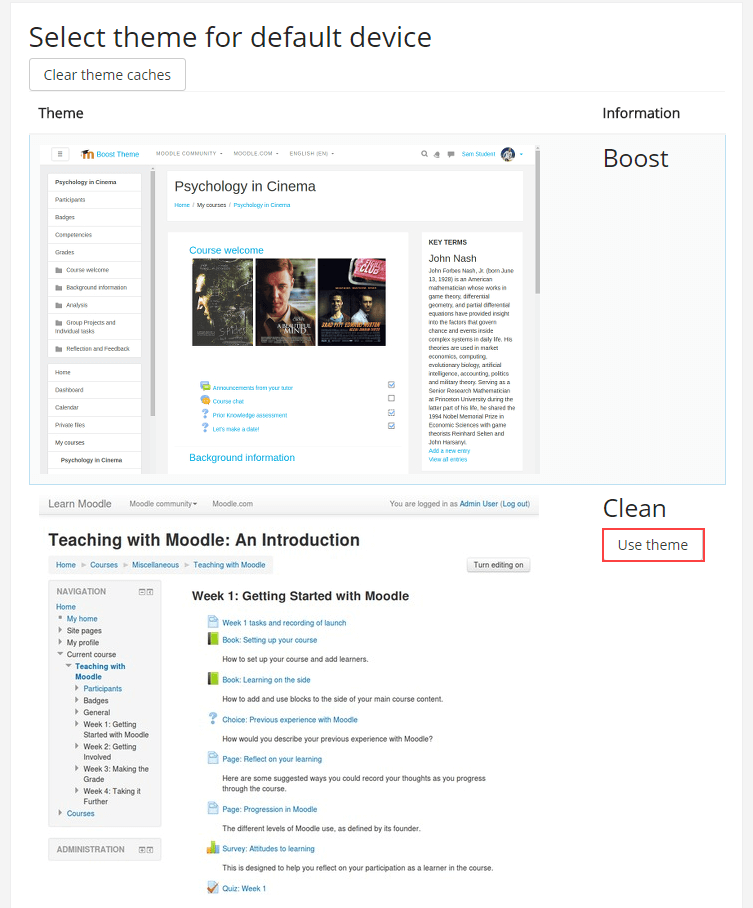 Reload your Moodle site in your web browser to see the new theme.
More information
For more information about Moodle themes, see Themes in the Moodle documentation website.
If you have any questions or need help, you can always contact HostPapa Support by opening a support ticket. Details about how to open a support ticket are here.