Each Moodle user has a user profile and a profile page. Depending on how the Moodle administrator configures profiles, profile pages include details about the user, such as location, badges, course details, forum activity, and blog posts. In this article, we'll show you how to administer user profiles in Moodle 3.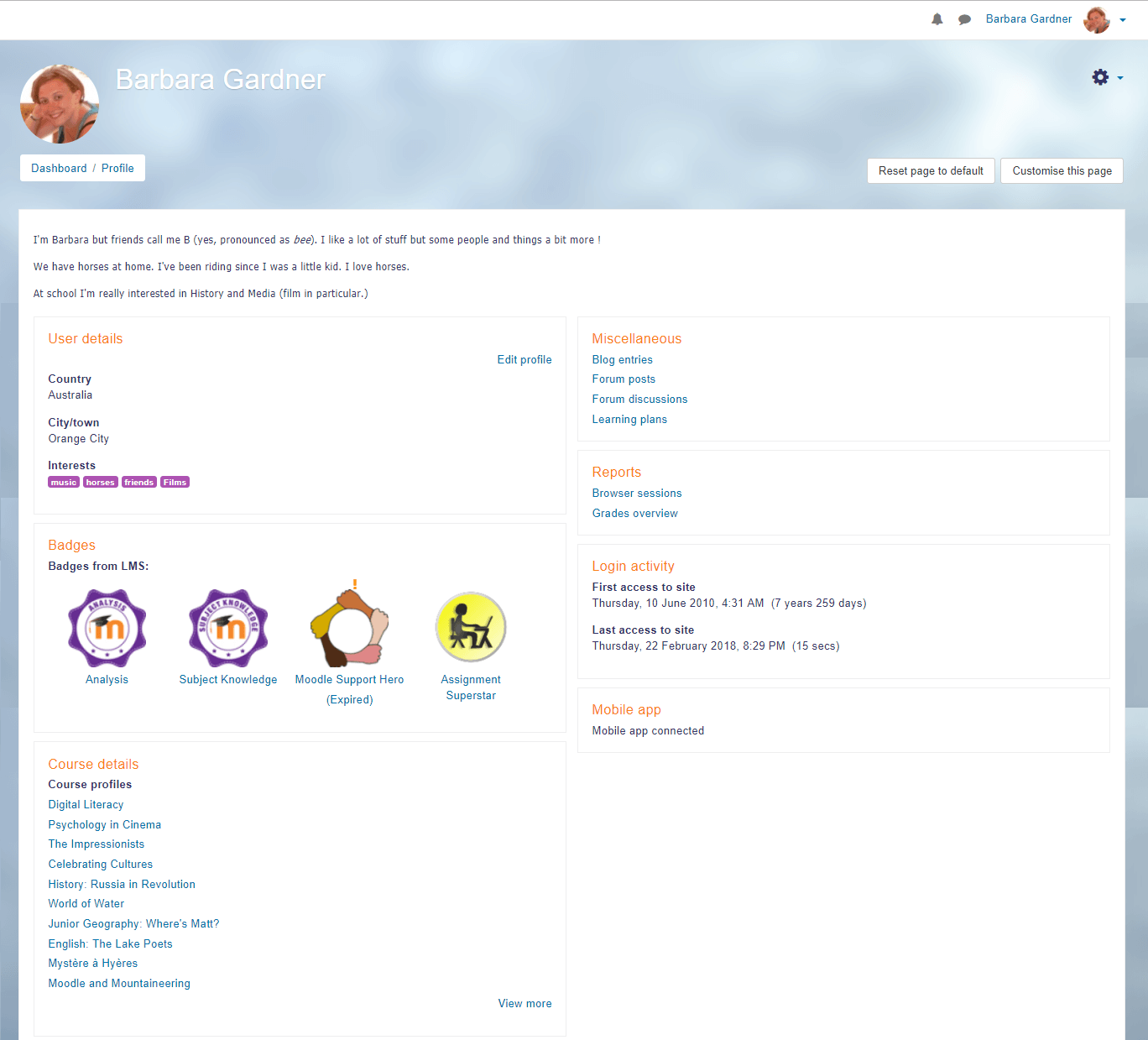 How to administer user profiles 
Only an administrator can specify which user roles are displayed in profiles. These settings are configured in Administration > Site administration > Security > Site security settings. 
An administrator or manager can specify which blocks, such as Reports and Badges, are displayed on the default profile for all users. Default profiles are configured in Administration > Site administration > Appearance > Default profile page.
By default, users can customize their user profiles, including adding blocks. Administrators can prevent this by going to Administration > Site administration > Users > Permissions > Define roles and clearing the manageownblocks check box for the Authenticated User role.
More information
For more information about Moodle user profiles, check out the User profiles page on the Moodle documentation website.
If you need help with your HostPapa account, please open a support ticket from your dashboard.