It's vital for businesses of all sizes to create and maintain an active online presence, including branded pages on important social networks like Twitter, Facebook, and LinkedIn. Your profile on these networks – in terms of design and tone of voice – should be professional and consistent with your overarching brand identity. The goal is that your customers immediately recognize your presence, at every touchpoint.
While each social network has a fixed layout, you can customize certain elements such as a profile picture, header graphic and/or cover photo to be in keeping with your brand. In this guide, we'll share the latest guidelines for creating a Facebook social profile for your business.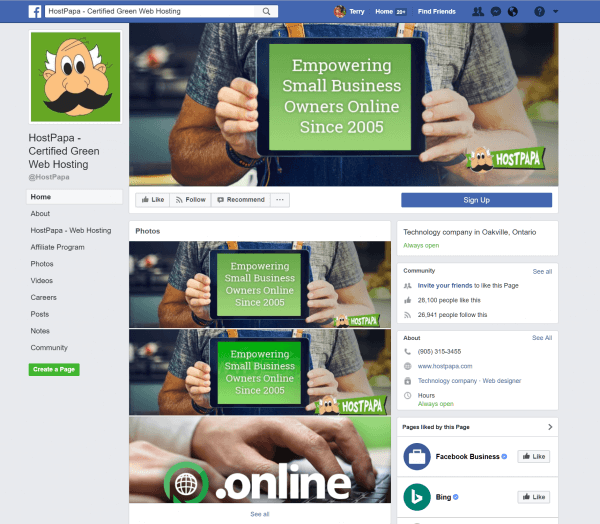 Profile picture
Your profile picture should be a square graphic that accurately represents your brand. It appears in various locations around Facebook, so be sure to select a recognizable image.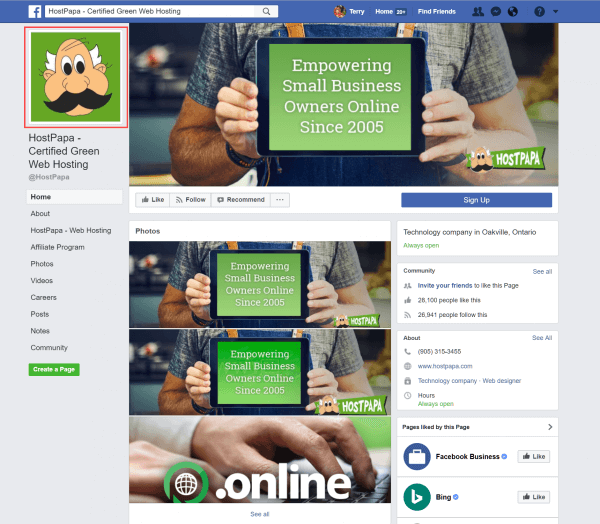 Dimensions and formats are as follows:
At least 180 x 180 pixels, JPEG or PNG
The image will appear on screen at 160 x 160 pixels, as well as 32 x 32 pixel thumbnail displayed with posts and in other locations.
Cover photo
The cover photo is the large image the appears at the top of your Facebook profile.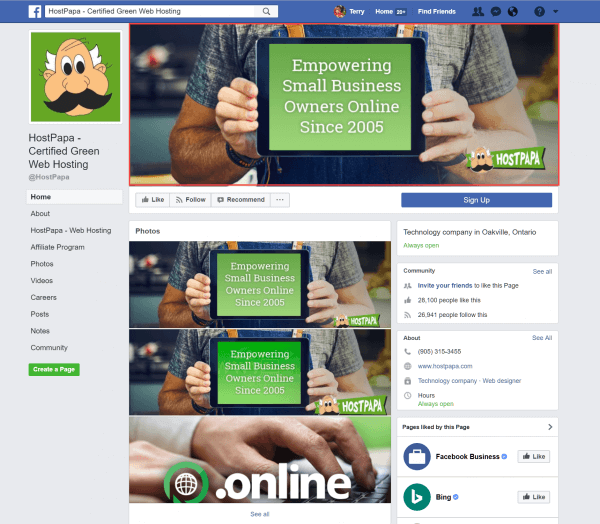 If you decide to upload a photograph here, try to use a JPEG image file, less than 100 KB. Images with a logo or text may work better in PNG format. Experiment to find the best result.
Dimensions should be as follows:
Minimum size: 399 x 150 pixels
Ideal size: 828 x 315 pixels
Any image less than 399 x 150 pixels will be stretched – the results may not look good, so try to use a larger image. Also bear in mind that your image will be obscured, in part, by an overlay of your profile picture.  Again, experiment with different images and positions to find the best result.
Shared images
Research shows that social media posts that include images deliver higher engagement than posts that only comprise text. So, it's a great idea to use images to illustrate your post and encourage sharing.
Recommended size: 1200 x 630 pixels
Images will appear in your feed at a maximum width of 470 pixels and a maximum of 504 pixels on your Facebook page.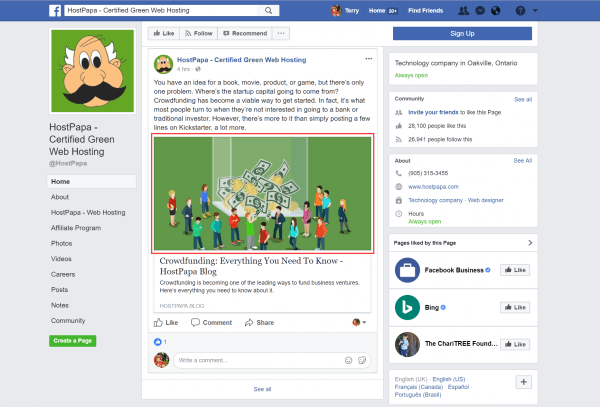 Shared Link
When you post a link on your Facebook page, you'll usually find an associated image is automatically posted with the link. Facebook uses Open Graph tags to select these images and you'll find support built into popular publishing platforms such as WordPress. Be sure your web pages include suitably sized images for these shared links.
Recommended size: 1200 x 627 pixels
Square photo: minimum 154 x 154 px in feed, 116 x 116 px in page
Rectangular photo: minimum 470 px x 246 px in feed, 484 x 252 px in page
Like most social networks, Facebook continually refines the minimum and recommended dimensions required for profile images, shared images and links. Be sure to check out the Facebook help center for dimensions updates.
For further questions, or if you need help, please open a support ticket from your HostPapa Dashboard. Follow this link to learn how.