You can track your students' progress in a variety of ways, including grades, competency achievements, activity completion, course completion, badges, and course reports.
Let's take an in-depth look at how to track students' progress in Moodle 3.
Tracking grades
When you create a course, a Gradebook is also automatically added. You can view the Gradebook by selecting Dashboard > Course Name > Grades in the sidebar.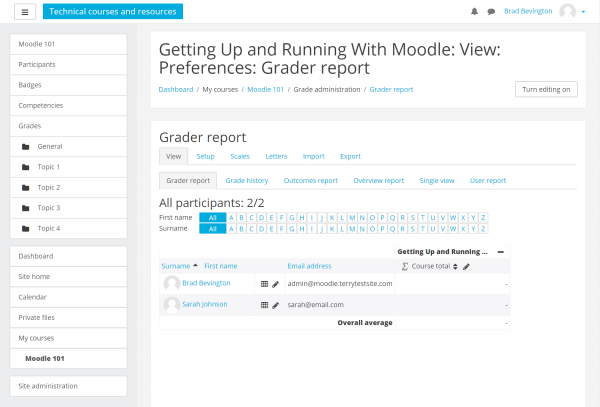 When you create an assessed item in your course, such as a quiz, results for each student are collated in the Gradebook. You can view and amend grades, sort grades into categories, adjust grading scales, create reports, and more.
Tracking competencies
In Moodle, competencies describe a learner's level of understanding in certain subject-related skills. Administrators can enable competency tracking by visiting Site administration > Competencies.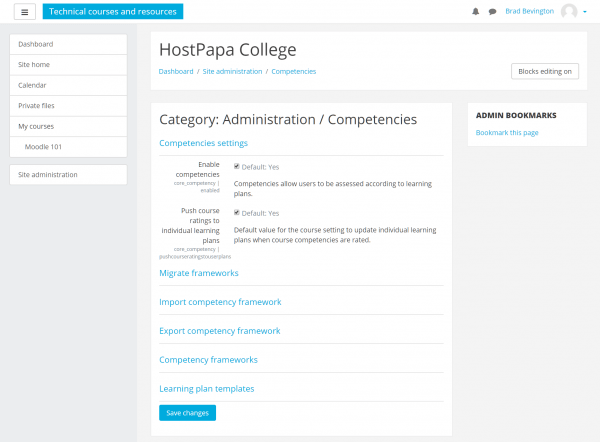 Here you can create, amend, or import/export competency frameworks, view and edit competency reports for your students.
To add competencies to your course, head to Dashboard > Course Name > Competencies in the sidebar.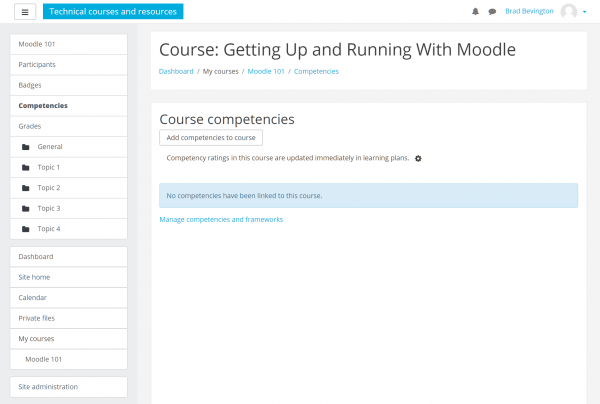 Tracking activity completion
Activity completion allows the teacher to set specific criteria denoting the student has met the required standard (such as viewing a course or attaining a certain score) when completing an activity.  A check appears against the activity when the student meets the requirements.
In some circumstances, a student may manually mark an activity as complete or the item will automatically be registered as complete once the specified requirements are met.
To review activity completion, head to Dashboard > Course Name and click the Cog icon at the top of the screen.
Select More to open the Course administration menu, then select Activity report.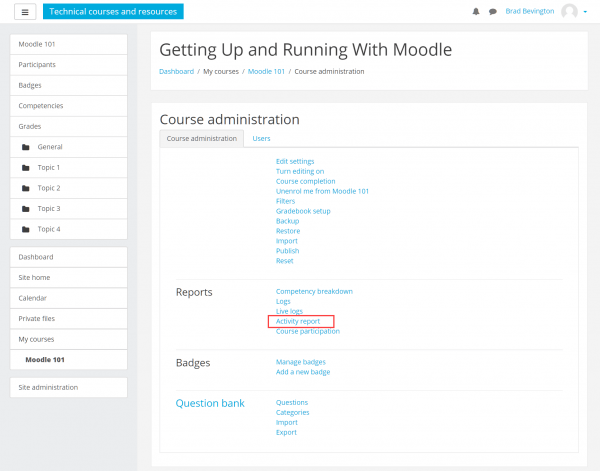 Tracking course completion
In a similar way to activity completion, Moodle also allows you to track and report on course Completion, either manually or automatically once a set of defined activities have been completed. Administrators can allow students to view course completion by enabling the relevant status block in the Student view.
Teachers can review course completion settings by visiting Dashboard > Course Name and clicking the Cog icon at the top of the screen.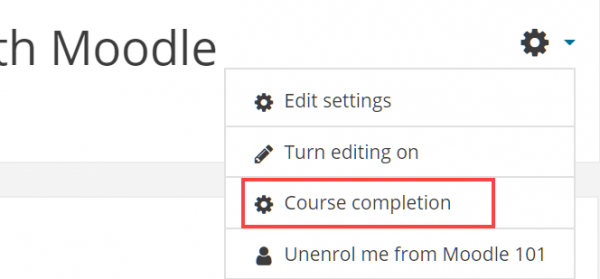 Select Course completion to review available settings.
Tracking progress with badges
Administrators can enable the awarding of badges, which can be distributed to students manually or automatically following activity completion.
To enable the feature, visit Site administration > Badges.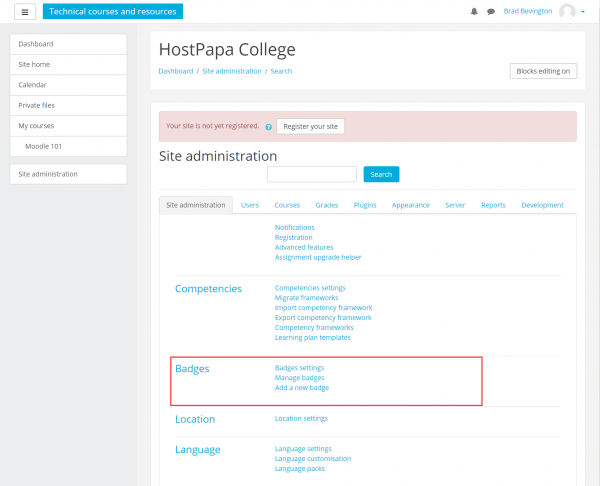 Tracking reports
Once enabled, teachers can also view a variety of reports to track student progress. Head to Site administration > Reports to review settings.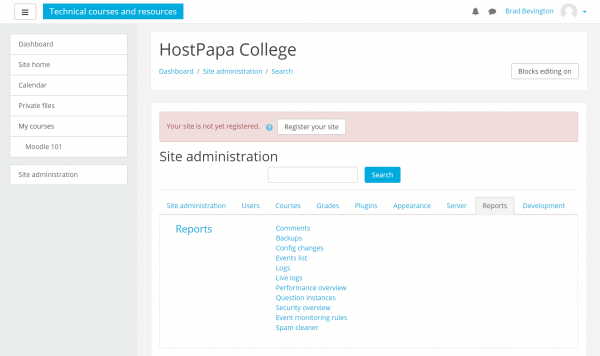 If you notice any problems or if you need any help, please open a new support ticket from your HostPapa Dashboard. More details on how to open a support ticket can be found here.