Quizzes are great learning activities that provide teachers with various ways to test student knowledge, from simple, multiple-choice knowledge tests to more complicated tasks requiring detailed feedback. In this article, we'll show you how to set up a quiz in Moodle 3. 
In Moodle, a quiz comprises two elements – a front cover, which details assessment criteria, such as grading, time limits, and other criteria plus the questions themselves created in the course Question Bank. Once questions have been added to the bank, they can be re-used at a later date.
How to create the quiz front cover
To add the quiz front cover to your course, head to Dashboard > Course Name. Click Settings and select Turn editing on.
Click Add an activity or resource next to the section in which you wish to place the quiz.
Select Quiz from the list of activities available and then click Add.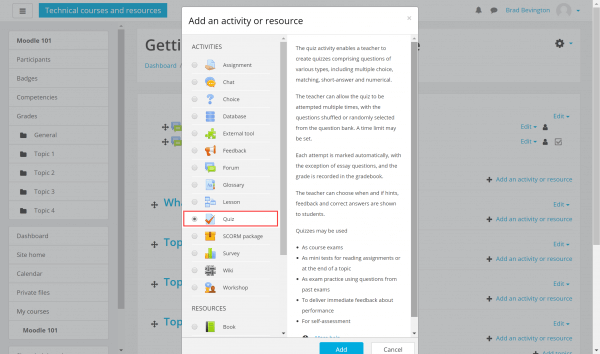 Complete the form, providing a name and description for the quiz.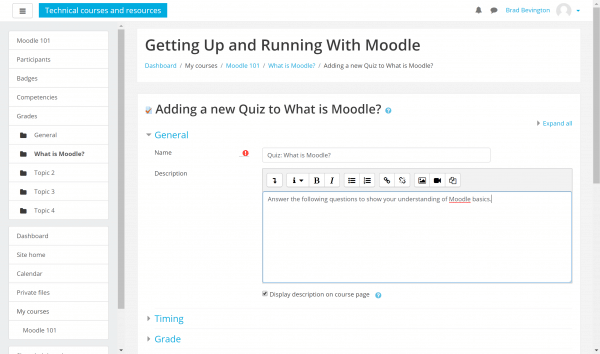 Work through the quiz settings, or simply save the quiz and come back to the settings later.
Once saved, select Settings and click Turn editing off.
How to add questions to the quiz
Now that the quiz front cover has been created, we can proceed to add questions. First, click the quiz title.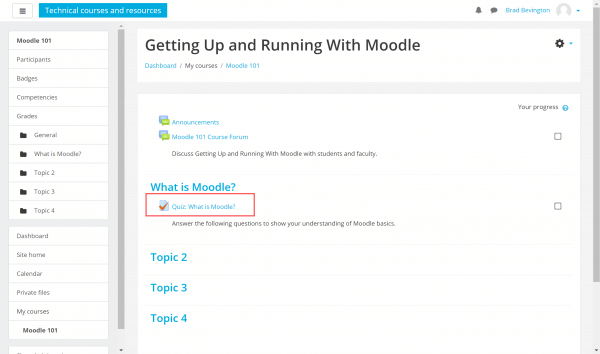 Click the cog icon and select Edit quiz.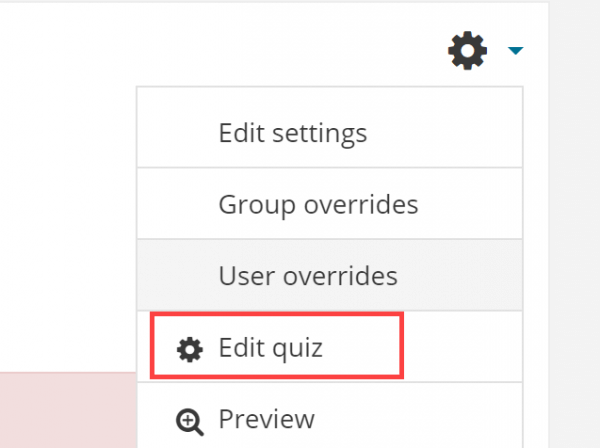 Now click Add and select an option for adding your question.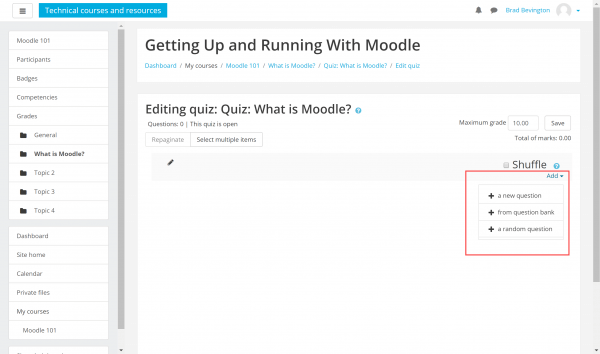 You can select from a wide variety of question types, including multiple-choice, drag and drop order questions, an essay, numerical questions, and more. Click the radio button next to your question type and click Add to proceed.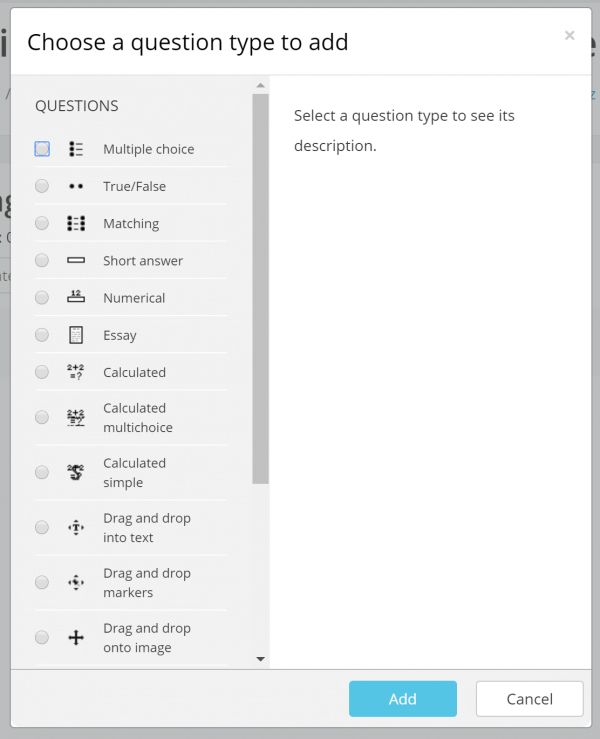 Complete the question form, and use the Save buttons at the bottom of the page when you're ready.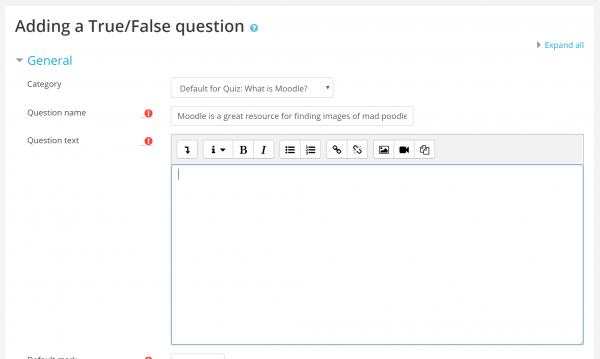 Continue to add questions as necessary to your course quiz.
Once saved, your quiz will immediately be available for students to view.
If you need help with your HostPapa account, please open a support ticket from your dashboard.