If you wish to change location or time zone settings in Moodle 3, you can do so from the administration dashboard. Visit Site administration > Location > Location settings to get started.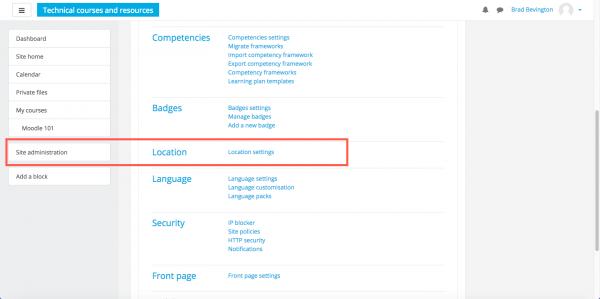 The Location settings page allows you to configure a range of regional options, including default time zone, country, and city. You can also attempt to automatically detect the location of a user by IP address.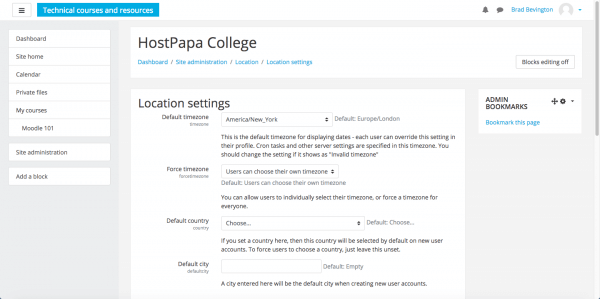 Make your changes and click Save changes to complete configuration.
If you notice any problems or if you need any help, please open a new support ticket from your HostPapa Dashboard. More details on how to open a support ticket can be found here.