In this article, we'll show you how to set file and directory access permissions in Plesk.
How to manage file/directory permissions in Plesk
1. Access your Plesk control panel through your HostPapa Dashboard.
2. Go to Websites & Domains.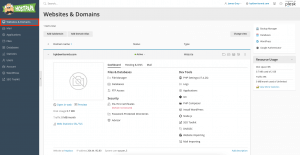 3. Locate the domain for which you want to set file and directory permissions.
4. Click File Manager.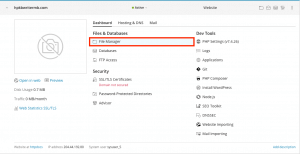 5. Click the three-line icon next to a folder or file. 
6. Click Change Permissions. Note: If a non-subscription user owns a file or directory, you won't be able to modify permissions on this file/directory, and the Change Permissions button will be unavailable.

7. On the Change Permissions popup window, you can modify the permissions for Read, Write, and Execute.
8. Click Save when you're finished to confirm the changes.
If you need help with Plesk setup, please open a support ticket from your dashboard.